Get the Executive Summary
"*" indicates required fields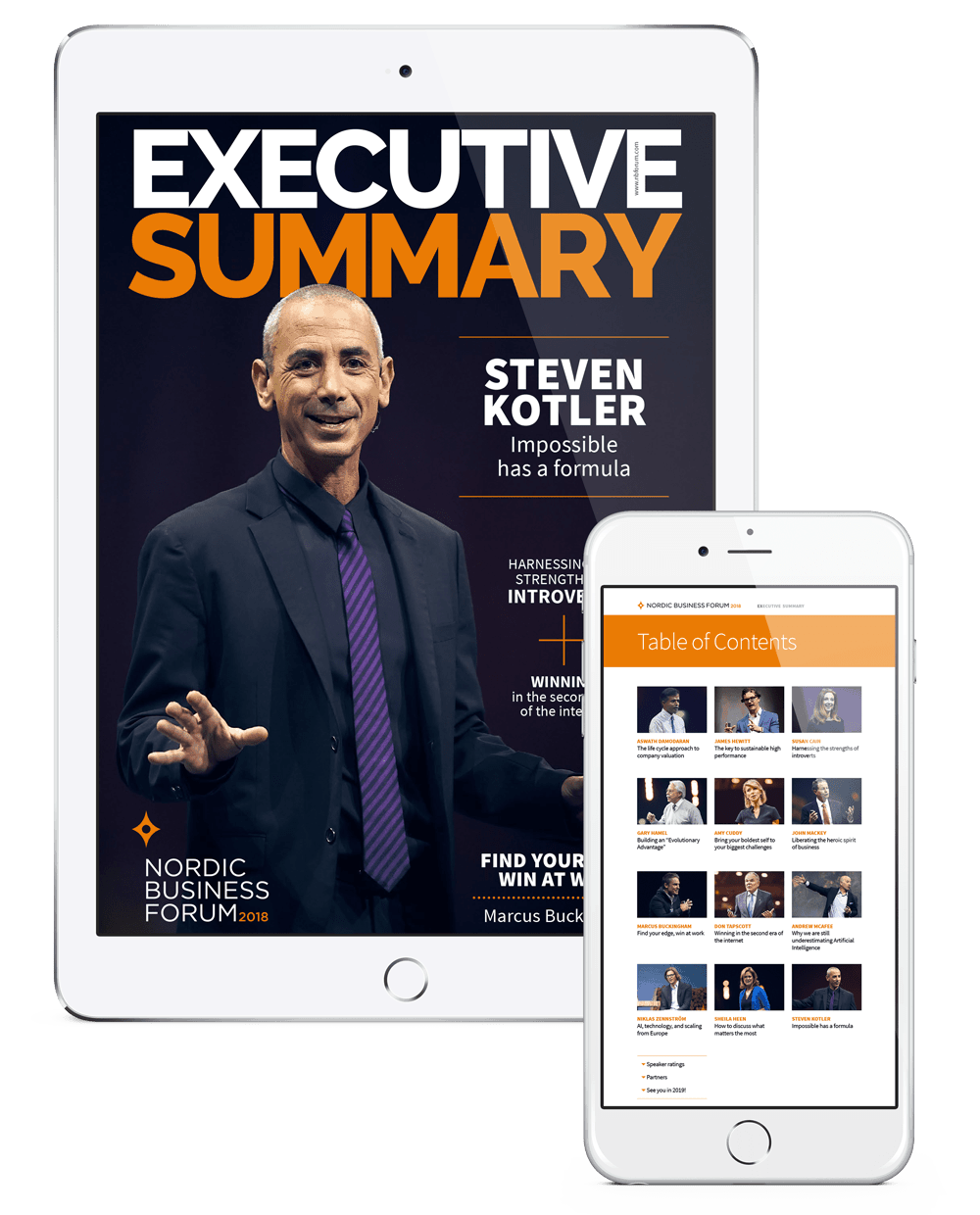 ---
About the summary
Nordic Business Forum 2018 gathered over 7,500 CEOs, entrepreneurs, and business executives to Helsinki, Finland for two days.
The Executive Summary includes summary articles and sketch notes on presentations held at Nordic Business Forum 2018 + Speaker Ratings given by the event attendees.
---
 Featured Summaries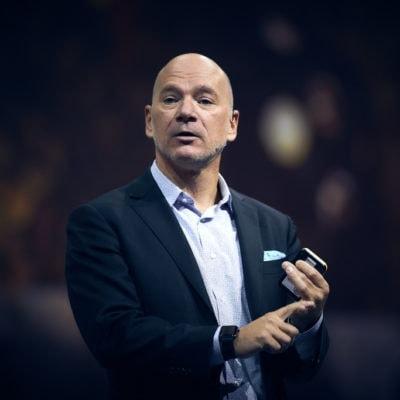 Andrew McAfee
(Co-founder of the MIT Initiative on the Digital Economy)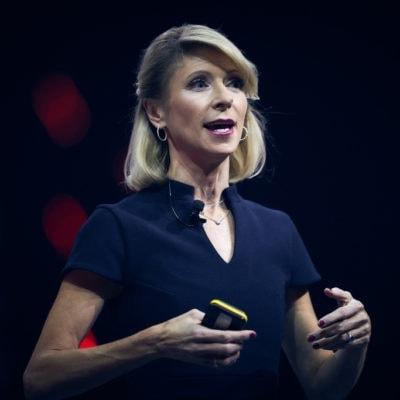 Amy Cuddy
(Social Psychologist & Author)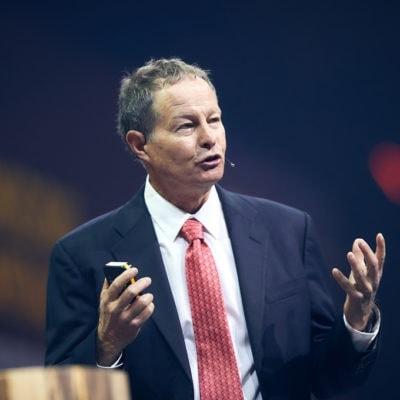 John Mackey
(CEO & Founder of Whole Foods Market)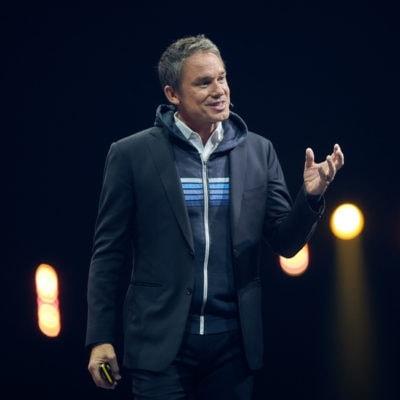 Marcus Buckingham
(Management author)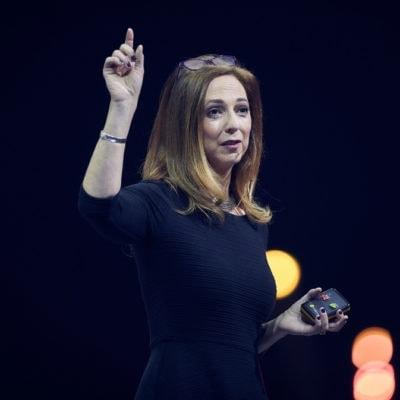 Susan Cain
(Author)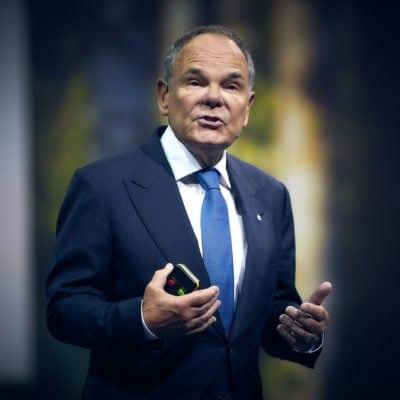 Don Tapscott
(Media theorist & Author)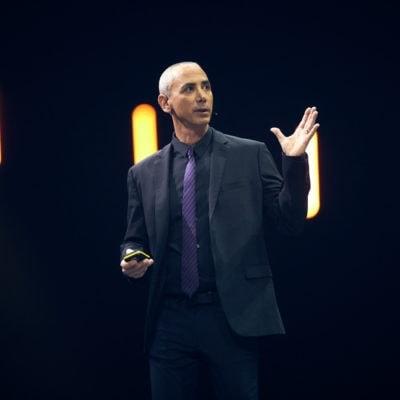 Steven Kotler
(Co-founder of the Flow genome project)
1The life cycle approach to company valuationAswath Damodaran
2The key to sustainable high performanceJames Hewitt
3Harnessing the strengths of introvertsSusan Cain
4Building an "evolutionary advantage"Gary Hamel
5Bringing your boldest self to your biggest challengesAmy Cuddy
6Liberating the heroic spirit of businessJohn Mackey
7Find your edge, win at workMarcus Buckingham
8Winning in the second era of the internetDon Tapscott
9Why are we still underestimating Artificial Intelligence?Andrew McAfee
10AI, technology, and scaling from EuropeNiklas Zennström
11How to discuss what matters the mostSheila Heen
12Impossible has a formulaSteven Kotler
+Speaker RatingsWho got the best speaker rating?