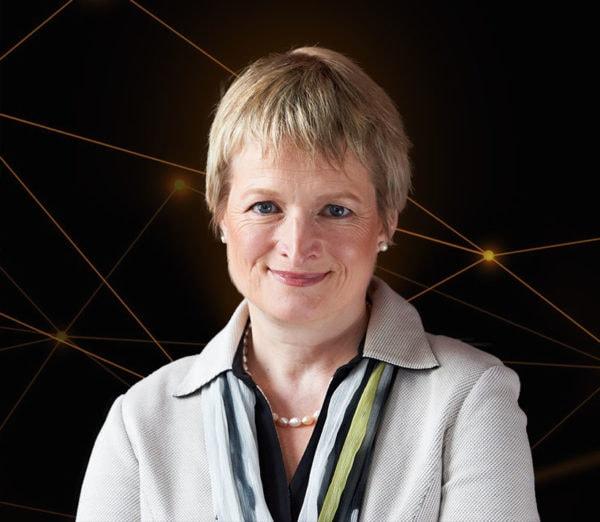 Rita McGrath
Expert on Business Strategy in Uncertain Environments, Acclaimed Thinkers50 Thought Leader, and Author
---
Topic: To Be Announced Soon
Rita McGrath will talk about leveraging business strategies to anticipate and maneuver future changes. Speaking at the strategic level, she will explore the factors that guide an organization's operations and advise leaders on how to spot weak signals early and turn them into an opportunity for success. She will also give a VIP talk specifically addressing why leaders need to pay attention to the "edges" of organizations and outlining the eight practices that can help tune leaders into any issues before they become problems.
Biography
Rita McGrath is a globally recognized management thinker and one of the world's leading experts on strategy and growth in uncertain and volatile business environments. The author of Seeing Around Corners: How to Spot Inflection Points in Business Before They Happen, The End of Competitive Advantage: How to Keep Your Strategy Moving as Fast as Your Business and Discovery Driven Growth: A Breakthrough Process to Reduce Risk and Seize Opportunity, audiences value her rare ability to connect cutting edge research to practical business problems. She offers a bold new set of principles for succeeding in our rapidly changing world and presents a fresh strategy playbook. In presentations, she outlines this framework and shares diagnostic tools for organizations looking to identify their next effective strategy and create a fluid and dynamic business environment. McGrath also uses great visuals and interactive exercises during her presentations to illustrate her points.
McGrath is recognized the world over for her expertise. She is consistently ranked in the Top 10 of Thinkers50 business gurus and received the #1 Achievement Award in Strategy in 2013. She has been recognized as one of the top 10 business school professors to follow on Twitter, and the Huffington Post named her one of its 2014 "100 Must Follow" accounts. She was also cited as one of the nine most disruptive thinkers in business by CIOmagazine. McGrath appears regularly on television and is often cited in the press, including the Wall Street Journal, the New York Times, Financial Times, Businessweek, Fast Company, and Inc, where she authors a regular column, "The Entrepreneurial Strategist." She also regularly attends the World Economic Forum in Davos.
Acclaimed Business Author. Seeing Around Corners is a prescriptive guide to anticipating and capitalizing on disruptive inflection points shaping the marketplace. Every "overnight" shift is actually the final stage of a process that has been subtly building over time. Armed with the right strategies and tools, smart business leaders can learn to spot inflection points before they hit—and use them to gain a competitive advantage. In The End of Competitive Advantage, McGrath believes the new path to winning means capturing opportunities fast, exploiting them decisively, and then moving on quickly once they are exhausted. In 2013, The End of Competitive Advantage was recognized by Strategy+Business as the No. 1 business book of the year and was also named the No. 1 general business book by 800CEOREAD.
McGrath has also authored three other books. Discovery Driven Growth was heavily endorsed by business thought leaders and named one of Businessweek's best design and innovation books. Her methodology for planning (originally published in a best-selling Harvard Business Review article) was cited as an antidote to "innovation killers." Her other books are The Entrepreneurial Mindset and MarketBusters: 40 Strategic Moves that Drive Exceptional Business Growth, which was named one of the best business books of 2005 by strategy+business and featured at a Microsoft CEO Summit.
McGrath has been published in leading academic journals, such as the Harvard Business Review, Strategic Management Journal, and Academy of Management Review. Her best-selling HBR article "Discovery Driven Planning" is recognized now as an early articulation of today's "lean" startup movement.
History and Expertise. She is an associate professor of management at Columbia Business School and a fellow of the Strategic Management Society, an honor given to those who have had a significant impact on the field. Prior to academia, she was an IT director and founded two start-ups. She received her Ph.D. from the Wharton School, University of Pennsylvania and has degrees with honors from Barnard College and the Columbia School of International and Public Affairs.
Meet the Other Speakers of Nordic Business Forum Helsinki 2021