20-21 September 2022 - Helsinki, Finland
Nordic Business Forum 2022
Future-Focused Leadership
Over the course of 2 days, our world-class business conference gathers 7,000+ business leaders from over 50 countries. Join us to step up your leadership game, to network with other C-level professionals, and to experience an event that you will remember!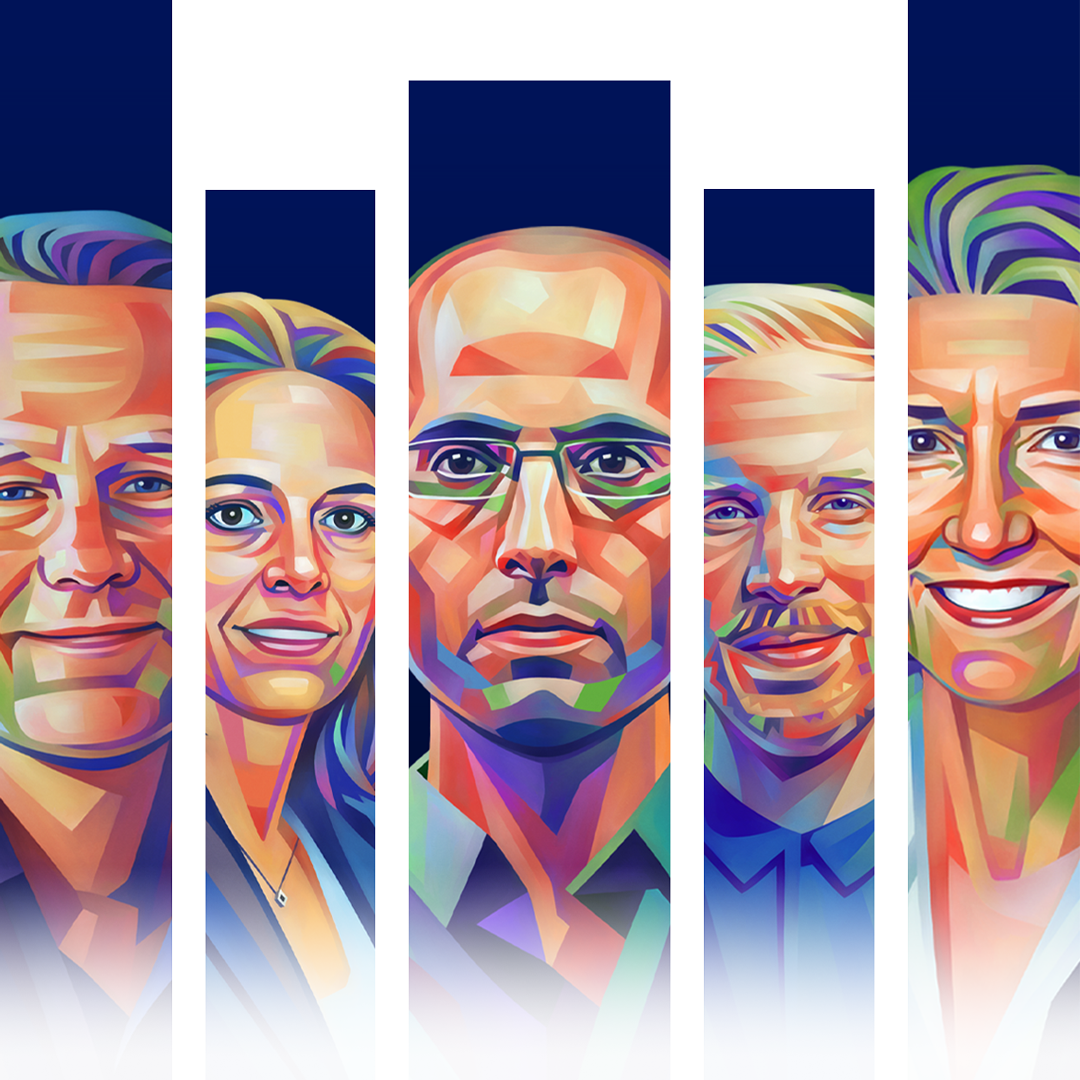 Future - Focus - Leadership
What got you here, won't get you there. Do you understand what is required from leaders to thrive in the future?
We have selected world's top experts to share their insights on how to build, develop, and lead a future-proof organization. Join the event to learn about future-focused leadership in the context of organizational culture, future of work, and brand strategy.
Get a Preview of What Attending
Nordic Business Forum Feels Like
Speakers
All the speakers will be physically on stage. So, if you are in the audience in Helsinki, you will get to see them live!
Stay tuned! We will announce more speakers soon…
Day 1 – 20 September 2022 
08:45 Doors Open
10:00 VIP Session
11:00 Welcome Lunch
12:00 – 19:00 General Program
19:00 – 22:00 VIP Evening (Only for VIP and First Class Guests)
19:00 – 21:00 Afterwork for all attendees
Day 2 – 21 September 2022 
07:45 Doors Open
08:30 VIP Session
09:30 – 16:00 General Program
16:00: End of the main stage program
Live Stream Agenda
The live stream program includes the entire general program and all of the live studio interviews. More detailed agenda for the live stream will be published later.
Day 1 – 20 September 2022 
11:15 Live Stream begins
19:40 Live Stream ends
Day 2 – 21 September 2022 
09:30 Live Stream begins
16:40 Live Stream ends
Over 90% of the Tickets Are Sold - Get Yours!
We Offer Stress-Free Solutions for the Registration:
Free cancellation within 30 days after the order is placed.
You don't need to pre-assign the tickets yet. This means that you can buy as many tickets as you want now and decide later on who will use them.
Several payment methods (invoicing and credit card) are accepted, and you choose to be invoiced either within 14 days or 30 days.
If the event would need to be rescheduled, your tickets will be valid for the next event.
We offer discounts on group orders: You will automatically get a 5 % discount for orders with 10+ tickets and a 10 % discount for orders with 20+ tickets. If you are planning to attend with a larger group, our corporate packages are just what you're looking for!
Accepted payment methods: credit cards, Finnish online banks, and invoicing (E-invoice, PDF-invoice, paper invoice).
Nordic Business Forum's type of physical events are always taxed with the local VAT of the country where the event is organized (no matter whether the customer is a consumer or a company and from any country). Need simultaneous interpreting?
Professional interpreters from Delingua Language Services offer translations of the main stage presentations into Finnish, Estonian, and Russian.
Event guests can access the simultaneous interpretation service for free with the "Interprefy" app. You can download it from Google Play store or Apple App store. At the event, we will provide you with a toke code that gives you access to the interpretation.
What People Say About Our Event
"Biggest workshop ever, 7600 people working together. Excellent, @AlexOsterwalder #NBForum2019 #facilitation"
"Thanks @NBForumHQ for delivering super valuable insights, food for thought and connecting people! #NBForum2019 #growth #courage #vulnerability #innovation"
"So honored to speak at the Nordic Business Forum 2019 with 8000 leaders in the room from 40 countries #nbforum2019 #intentionalleadership #expecttowin"
"Thank you #NBForum2019 for bringing so many amazing women speakers on stage ❤️ "
"The #NBForum2019 was such a tremendous source of inspiration! So happy and grateful for having attended it!"
Thx #nbforum2019, we had a blast! So many great speakers, wisdoms, ideas to implement and to remember 👏👏 @NBforumHQ"
Download Our Event Summaries
Ideas are the most valuable thing you can get from an event. That is why we have wanted to store a compilation of the great ideas and quotes our speakers have shared over the years.
Our Event Summaries take you through Nordic Business Forum conferences. See who we have had speaking and what have been the hottest topics. And most of all, keep an eye on the ideas that help you reach the next level.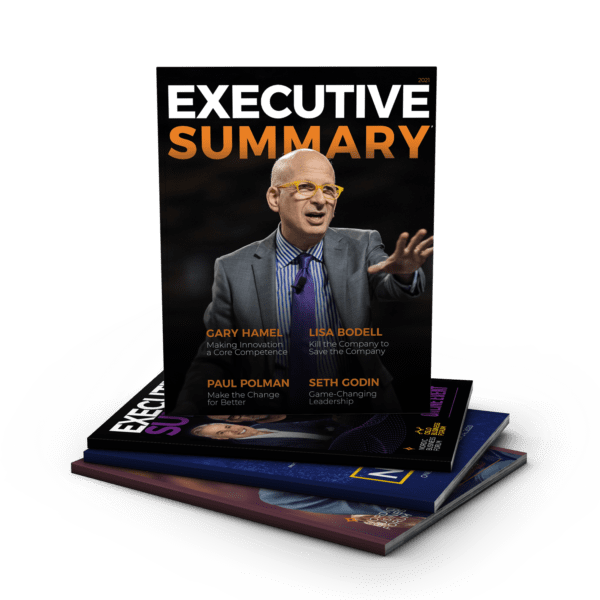 Get All Previous Editions to Your Email
Frequently Asked Questions
What are the payment options you offer?
We offer three payment methods: invoice, online bank, and credit card. The credit card and online bank options are provided by STRIPE and Paytrail. If you want an invoice, you can choose between an email or a printed invoice. E-invoices are available when issued by Nordic Business Forum Oy for Finnish companies.
What is your cancellation policy?
Nordic Business Forum events have a 30-day cancellation policy from the date when the order is placed. However, cancellations will not be accepted if the order is made less than 30 days before the course begins. Once the 30 days are up, no changes can be made to the tickets and there will be no refunds.
Can I attend the event online?
Yes you can. We always offer the opportunity for individuals and groups alike to attend our events online. For individual accesses, check the ticket info above. For groups accesses,
check our live stream options for groups
.
Where can I find my event tickets?
Our ticketing partner, Kongressi, has an "Attendee Dashboard" on which all the attendee information is stored. You will have received a link to this dashboard by email when you purchased your ticket(s). To access it, simply click the link in the email (or copy the URL into your browser).

Check your spam filter to see if you have missed our emails. If you have not received anything, please contact us at info@nbforum.com and we will look into it!

If you are attending the event as part of a group and did not buy the ticket yourself, the ticket purchaser is responsible for adding your information to our database. Please contact your ticket purchaser if you have not received any emails from us.
What happens to the ticket(s) if Nordic Business Forum Helsinki 2022 event can't take place?
If the Nordic Business Forum Helsinki 2022 is rescheduled tickets and live stream accesses are valid for 2023 event.
In addition, if you have purchased your tickets before 7 September 2021, you can get a full refund if the event is rescheduled with over 6 months
(read terms and conditions)
.
If you have purchased your tickets after 7 September 2021, you can get a full refund if the event is rescheduled with over 13 months
(read terms and conditions)
.
Don't have tickets yet? Fortunately, there are still a few left.