Access Our Event Summary PDFs for Free
Download Our Event Summaries
Ideas are one of the most valuable thing you can get from an event. That is why we have stored a compilation of the great insights and quotes our speakers have shared over the years.
Our Executive Summaries take you through all the Nordic Business Forum conferences. See who we have had speaking and what have been the hottest topics. And most of all, keep an eye on the ideas that help you reach the next level.
With a few clicks, you get all the summaries directly to your inbox—including our latest event summary from Nordic Business Forum 2023 – Be the Change Enjoy!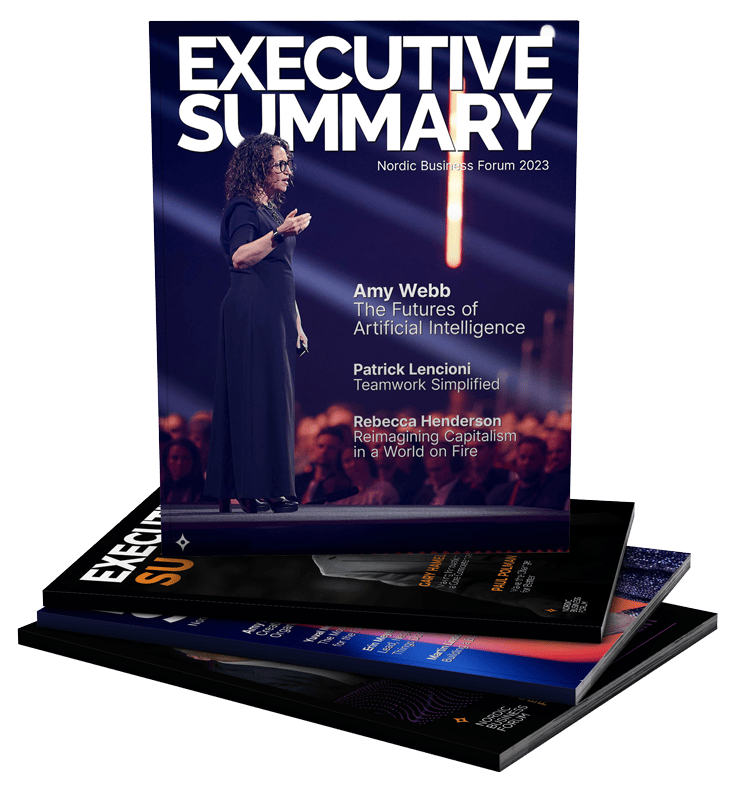 Get All the Previous Editions to Your Email
Download Your Copies
"*" indicates required fields