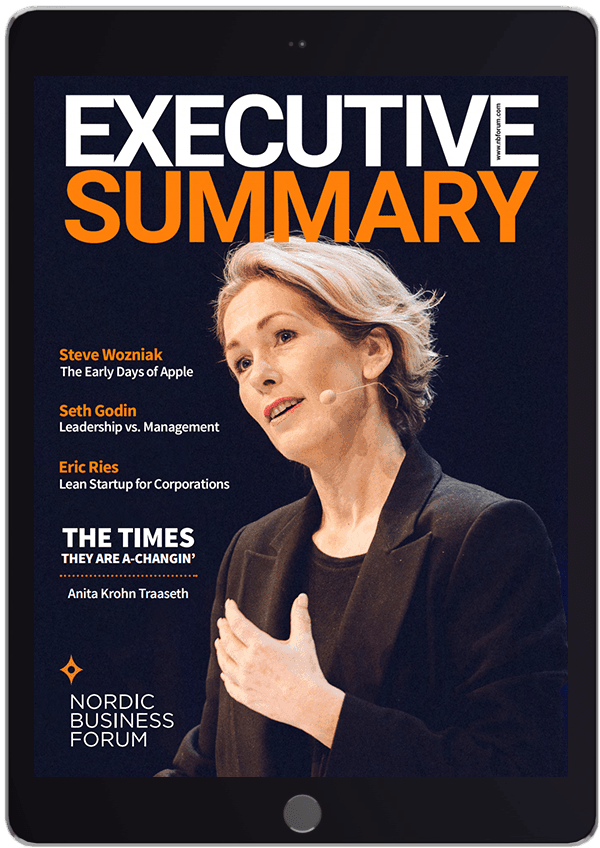 Executive Summary of Nordic Business Forum Sweden and Norway 2018
Nordic Business Forum Sweden and Norway summary magazine includes the insights from the pioneer of the Lean Startup Movement Eric Ries, the inventor of the Business Model Canvas Alex Osterwalder, author of 18 bestselling books Seth Godin, CEO Anita Krohn Traaseth, author of the Corporate Startup Dan Toma, author Cheri Tree and founder and chairman of Collector and Collector bank Lena Apler.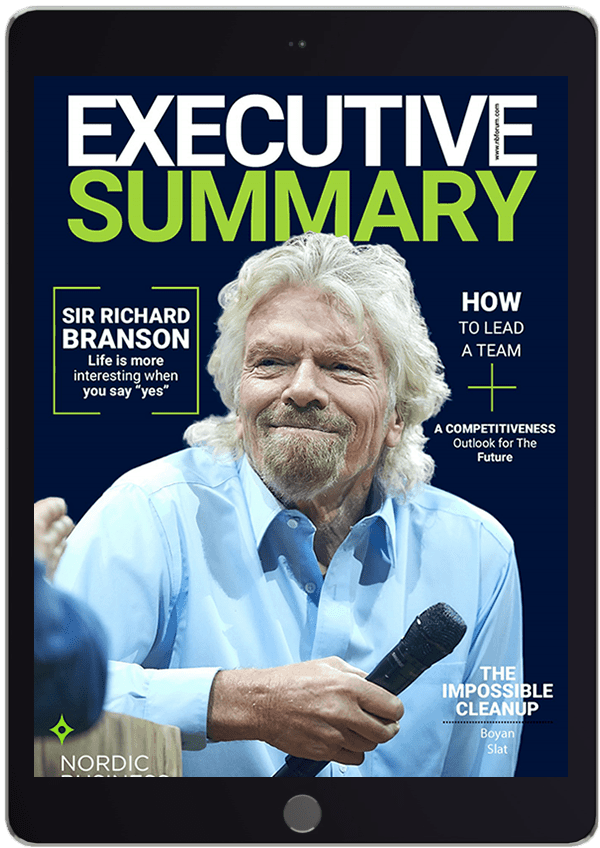 Executive Summary of Nordic Business Forum 2017
The summary magazine takes you through the presentations and offers you the key points and insights from Nordic Business Forum 2017 speakers including founder of Virgin Group Richard Branson; Emeritus Professor of World Competitiveness Stéphane Garelli; author and Wharton professor Adam Grant, and many others!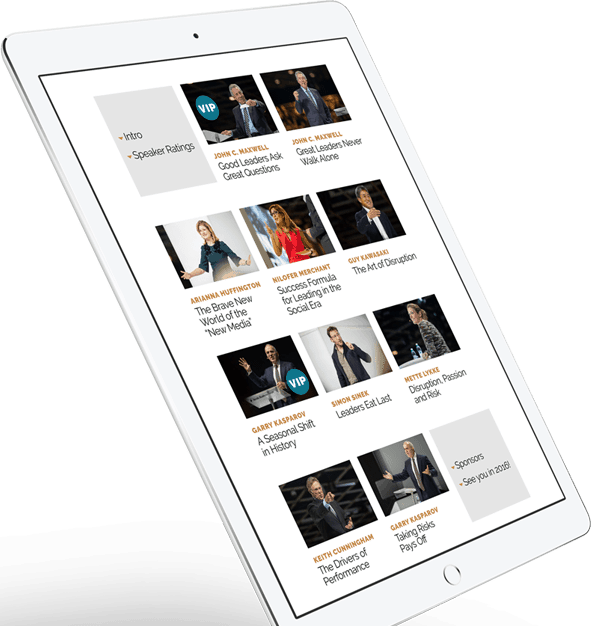 Event Summaries
Ideas are the most valuable thing you can get from an event. That is why we have wanted to store a compilation of the great ideas and quotes our speakers have shared over the years.
Our Event Summaries take you through Nordic Business Forum 2011 – 2016. See who we have had speaking and what have been the hottest topics. And most of all, keep an eye on the ideas that help you reach the next level.