Free Webinars
Join our free monthly webinars led by business experts to boost your professional growth. Access links to prior webinars, and written summaries to keep up with the latest trends and practices. Get ahead with new ideas, gain insights, and stay empowered with the tools you need to succeed.
Excel in Purpose-Driven Capitalism with Harvard's Professor Rebecca Henderson.
Dive into the world of purpose-driven capitalism and uncover how to address critical business issues, inspire your employees, and achieve breakthrough innovation in our exclusive online event.
Learning points:
Unlock unique enthusiasm amongst your employees through a commitment to problem-solving
How to tackle the big challenges of our time through acting in new ways
How significant innovation can be accessed through creative thinking
Sign up for All Our Upcoming Webinars
"*" indicates required fields
Recordings and Written Summaries of Our Previous Webinars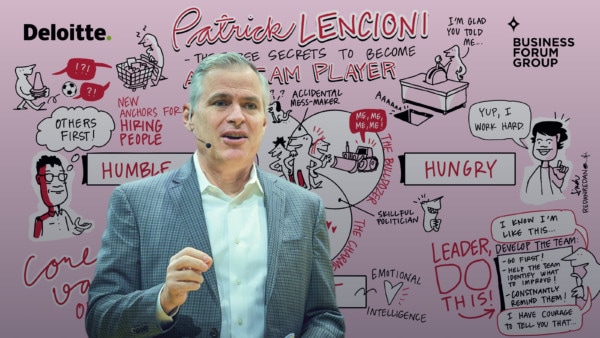 Yesterday, together with Deloitte and Oslo Business Forum, we organized a webinar with teamwork and organizational health expert Patrick Lencioni. In this webinar, Patrick revealed to us the three virtues that make for an ideal team player. He also talked
Read the Summary »