What is Nordic Business Forum?
We organize annual business conferences that inspire leaders towards better leadership. And we've been at it for over 10 years!
What makes our conferences so exceptional is our unique combination of people, experience, atmosphere, and knowledge. At our conferences, the world's best business experts help you take your leadership skills and business to a new level. Through our community of diverse, high-level international leaders, you can find new connections and widen your networks.
We organize conferences in Helsinki and Stockholm, as well as in Oslo with our partner Oslo Business Forum. Our conferences attract altogether over 10,000 attendees and tens of thousands of live stream viewers from all over the world, making Nordic Business Forum one of the most significant business conferences in the world.
Our upcoming events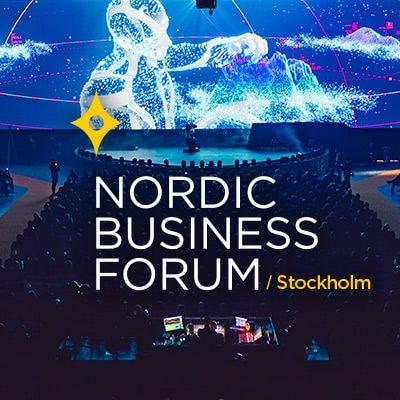 21 September, 2020
Stockholmsmässan in Stockholm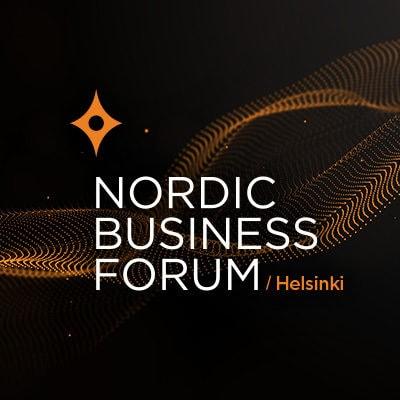 23-24 September, 2020
Exhibition & Convention Center in Helsinki
Get Inspired All Year Long
High-quality live broadcasts from all Nordic Business Forum and Oslo Business Forum events
Full replays available for 90 days after their live broadcasts
A video library with webinars and past keynotes to inspire you between our events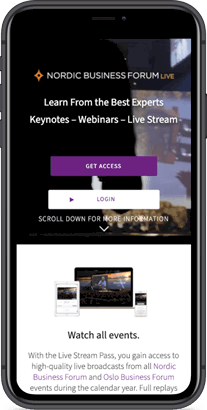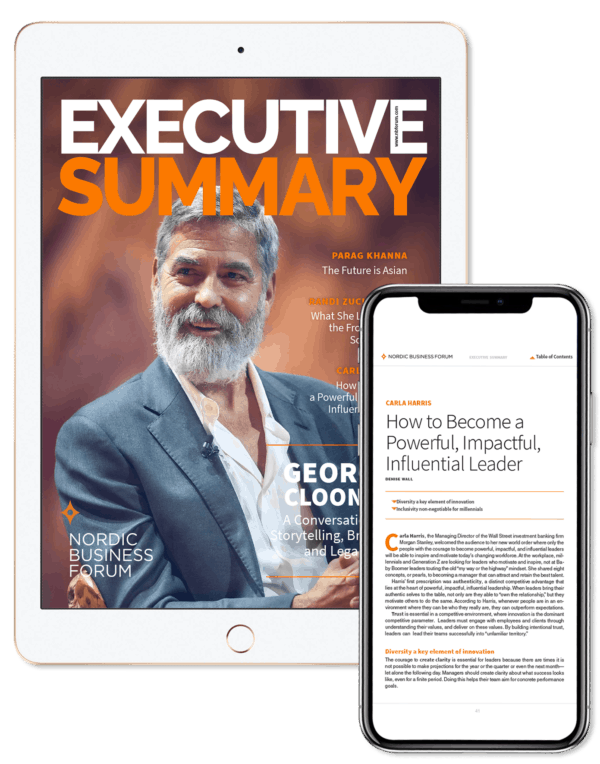 Executive Summary
The Executive Summary takes you through the presentations and offers you the key points and insights from our events in 2019.

Listen in to our podcast, Business as Unusual, which is made in collaboration with Boom Chicago. Hosted by Pep Rosenfeld, each episode explores some of the most important topics in business and features an interview with a special guest.
Ask us a question using #BusinessAsUnusual on Twitter!