Nordic Business Forum's Collaboration With Students
The mission of Nordic Business Forum is to empower leaders to change the world. Through our yearly business conferences and other content solutions, we are driven to equip and inspire business leaders to lead themselves, their teams, and their businesses better. We believe that this is the best and most efficient way for our company to make a positive impact on the world.
Since the early years of Nordic Business Forum (founded in 2008), we've also engaged with students who are at the beginning of their studies and careers. We've worked closely with universities of applied sciences to offer an opportunity for their students to be a part of the Nordic Business Forum events' customer service team to learn, gain real-life work experience, and progress with their studies at the same time.
In the early years of Nordic Business Forum, we collaborated with students of Jyväskylä University of Applied Sciences (JAMK), and after the event moved from Jyväskylä to Helsinki in 2014, with Haaga-Helia University of Applied Sciences (Haaga-Helia). In 2023, we are also piloting a collaboration with 3AMK, which is an alliance between three universities of applied sciences Haaga-Helia, Laurea, and Metropolia, expanding this opportunity to even more students.
This NBF opportunity is only available for students from the chosen collaboration universities who can use this experience for advancing their studies as a part of their degree. The content and learning outcomes of this work-based project module have been planned with and approved by the education professionals responsible for the study offering at Haaga-Helia, our official partner university of applied sciences.
Nordic Business Forum as a Work-Based Project at Haaga-Helia
Nordic Business Forum organizes annual, large-scale business conferences in Helsinki with world-renowned keynote speakers and with up to 7 600 business leaders attending the 2-day event in person. In recent years, around 20 000 people have additionally been participating in the event through a live stream.
Participating in a Nordic Business Forum event production provides an opportunity for students to learn skills in a real-life working environment instead of a classroom. The recruitment process, training sessions, preparations ahead of the event, and contributing to the event days in customer service roles are all part of the learning experience. NBF organizes three 4-hour trainings for the students during the weeks preceding the event, where the participating students will learn about the event, its customer experience approach, and how to perform their respective customer service roles.
Students also learn how to build a united team that is greater than the sum of its parts, which is an essential basis for creating a world-class customer experience. Participating students have the opportunity to watch the keynote presentations through the livestream on their breaks during the event or afterward to deepen and enhance their learning experience.
After completing the study module and a related report, the students receive 3 ECTS credits, which count towards their degree qualification. A full description of this work-based project module can be found here regarding Haaga-Helia students and here for 3AMK students. The participating students receive a certificate from NBF for their contribution.
Nordic Business Forum enables learning in a real working environment
At Haaga-Helia, studies are conducted in a variety of learning environments. One example of this is the Nordic Business Forum, where Haaga-Helia students have the opportunity to work – and learn – in different roles within the event's customer service teams.
NBF Leadership Program for Team Leaders
For students who have previously been involved in the event, NBF offers an opportunity to apply for a tailored leadership program, where selected students are trained to work as customer service team leaders at NBF events. In this work-based project module, the students will learn important leadership skills and gain 15 ECTS credits towards their degree qualification. During the two months preceding the event, when the students work as team leaders (recruitment, training, leading their teams at the event), these team leaders are employed by NBF and are paid a salary.
Feedback From the Students
Every year we ask for feedback from the students and other parties involved and keep developing and improving the collaboration. Here are some results from the 2022 student survey (52% response rate, on a scale from 1-weak to 6-excellent):
Working at NBF 2022 was a valuable learning experience for me
My overall experience of NBF 2022 as a member of the customer service team
I gained skills and connections I can benefit from in the future
I would recommend getting involved in future NBF events to my fellow students
Watch the 2022 Students Aftermovie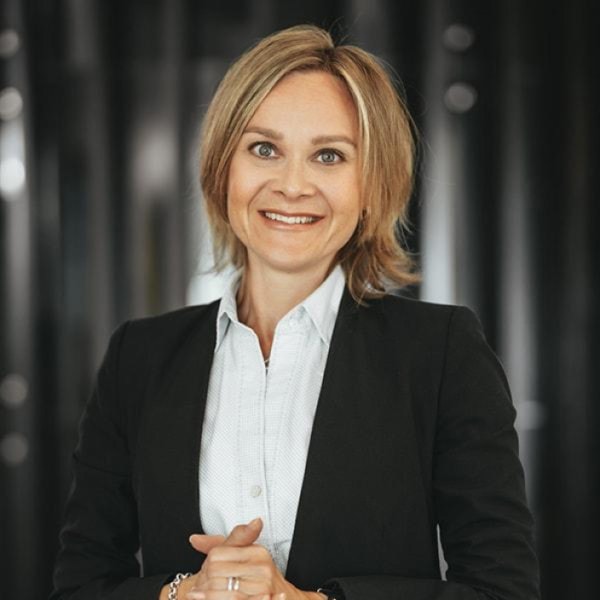 Salla Seppä
Chief Customer Experience Officer - Nordic Business Forum
salla.seppa@nbforum.com
+358 50 480 1055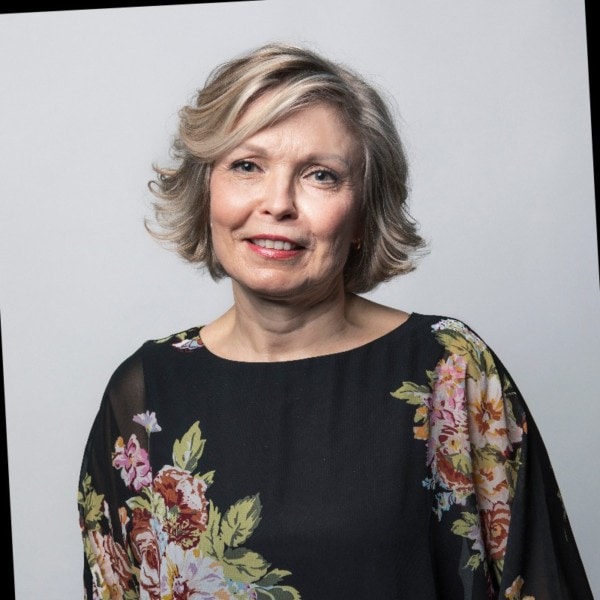 Katja Komulainen
Vice President - Haaga-Helia University of Applied Sciences
katja.komulainen@haaga-helia.fi
+358 294471586