Get the Executive Summary
"*" indicates required fields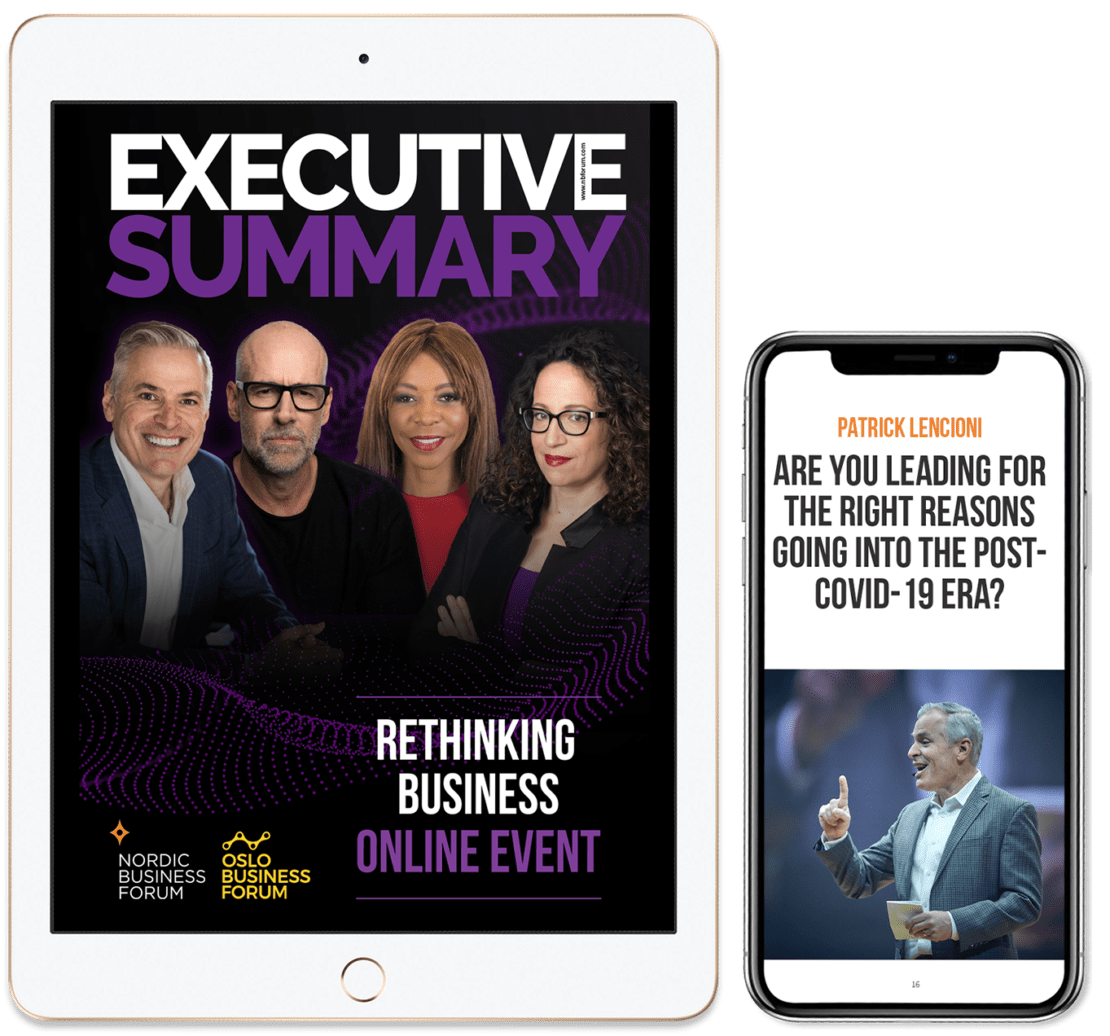 ---
About the summary
Nordic Business Forum Online Event May 2020 gathered more than 2,500 CEOs, entrepreneurs, and business executives online around the theme Rethinking Business.
The Executive Summary includes summary articles on all presentations held at the event.
6Amy WebbConfronting Deep Uncertainty
8Scott GallowayThe Four Horsemen Post-Corona
12Dr. Dambisa MoyoThe Prospects for the Global Economy in the Post-Pandemic Era
16Patrick LencioniAre You Leading for the Right Reasons Going into the Post-COVID-19 Era?
21Recap