Get the Executive Summary
"*" indicates required fields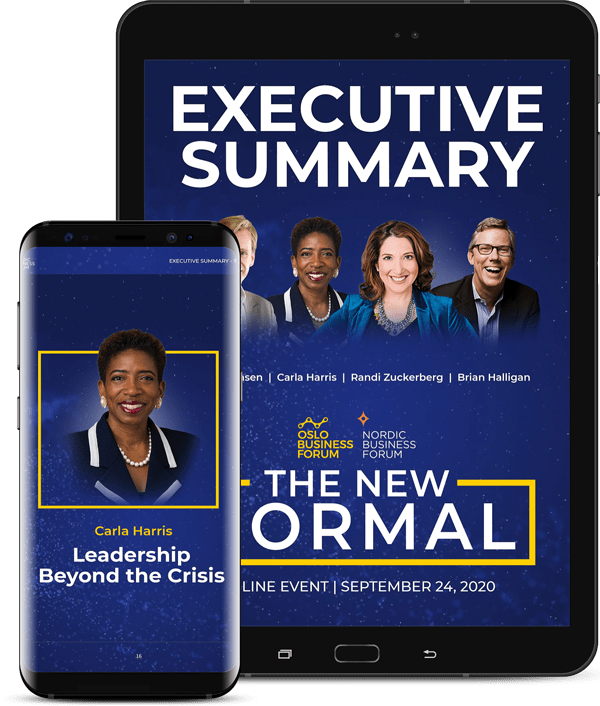 ---
About the summary
Nordic Business Forum Online Event 2020 gathered more than 4,000 CEOs, entrepreneurs, and business executives online around the theme The New Normal.
The Executive Summary includes summary articles on all presentations held at the event.
4Morten HansenThe Way You've Managed Won't Cut it Anymore
8Randi ZuckerbergWhat Are the Ways One Can Reinvent and Adapt to Crises?
12Brian HalliganWhat Will the New Normal Look Like?
16Carla HarrisLeadership Beyond the Crisis