Speaker Contest 2022
Do you have an idea that could help business leaders around the world? 
If yes, maybe you can become our next speaker...
We invite all aspiring keynote speakers to apply to our speaker contest! The winner steps on stage at 3 of our events and gets 70,000€ for doing the job.
SPEAKER CONTEST 2022
What Is the Speaker Contest?
Together at Business Forum Group, we host an annual Speaker Contest in which we hope to discover aspiring speakers and original concepts.
The winner of the contest will get to:
Give a keynote in front of thousands of business leaders at Nordic Business Forum 2022, Oslo Business Forum 2022, and Amsterdam Business Forum 2022
Receive a speaking fee of 70,000€ for doing the 3 keynotes
The overarching theme of our 2022 events is Future-Focused Leadership. You can apply to speak about topics relating to one of the following subthemes:
Future of Work

Culture

Sustainability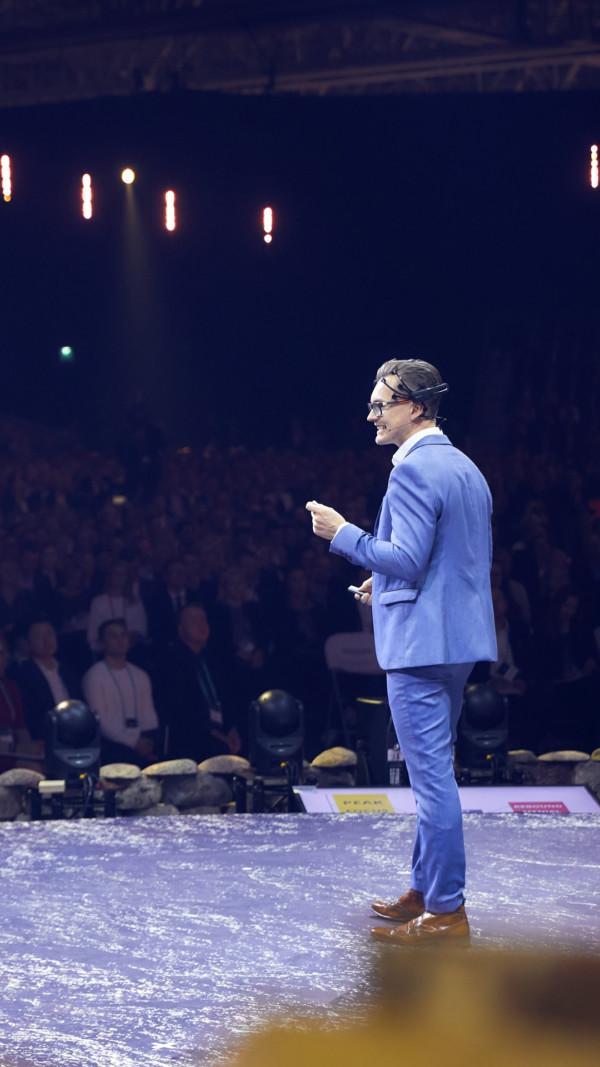 SPEAKER CONTEST 2022
Timeline
Over the course of the contest, we will pick 30 contestants to speak online at one of the five different semifinal rounds. The winner of each semifinal will continue to the final, where our jury will pick a winner.
Application period:
4 January 2022 - 6 February 2022
Semifinals:
18:00-20:00 (UTC+2), 10 March 2022: Helsinki Semifinal

18:00-20:00 (UTC+2), 17 March 2022: Stockholm Semifinal

18:00-20:00 (UTC+2), 24 March 2022: Tallinn Semifinal

18:00-20:00 (UTC+2), 31 March 2022: Amsterdam Semifinal

18:00-20:00 (UTC+2), 4 April 2022: Oslo Semifinal
Note: You may apply to any of the above regardless of your country of origin. All semifinals will be held remotely and contestants will dial-in.
Final:
31 May 2022
Note: If possible, the final will be held live. Location TBC.
Showtime:
19 September 2022: Amsterdam Business Forum

20-21 September 2022: Nordic Business Forum

21-22 September 2022: Oslo Business Forum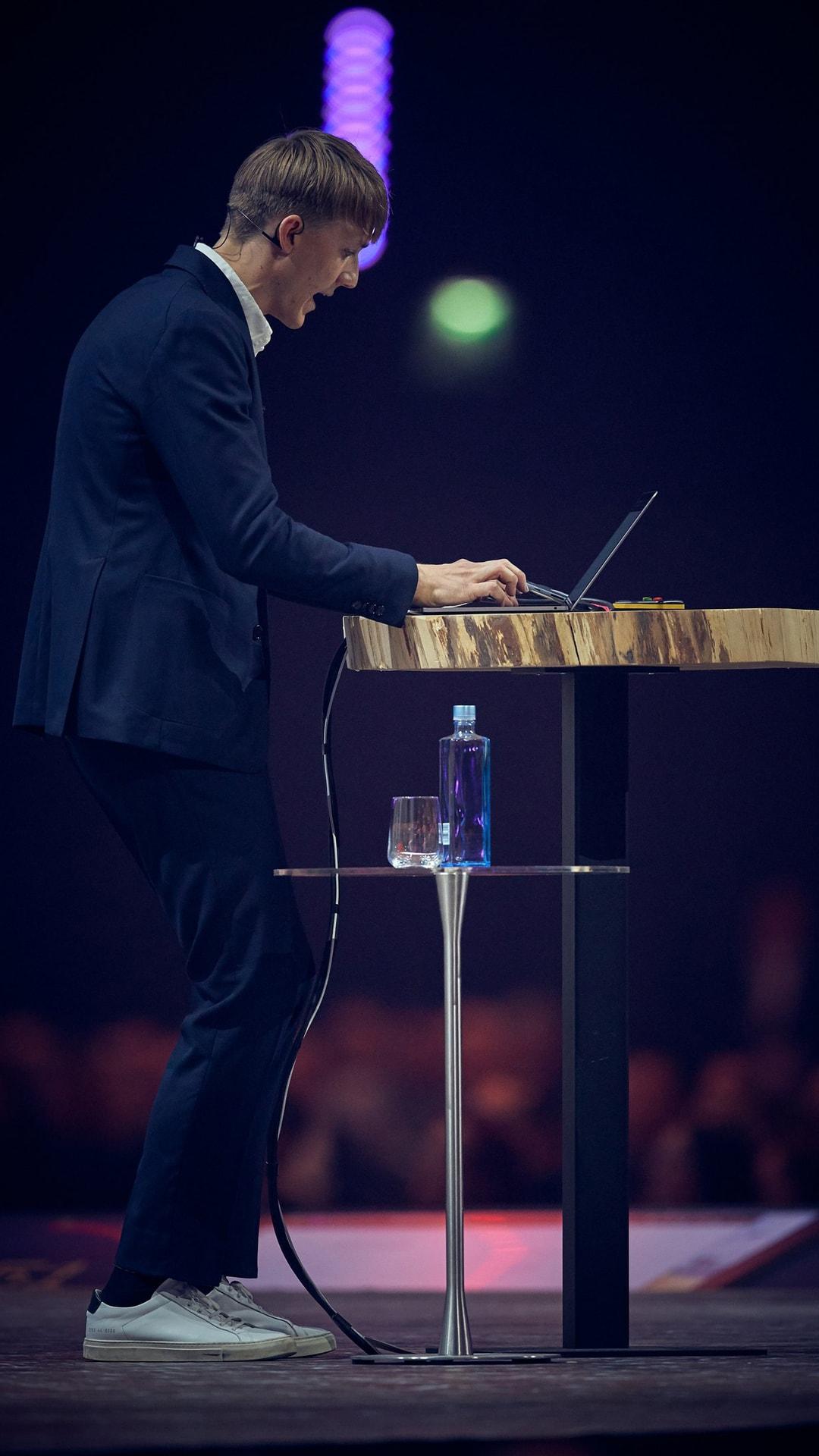 NOW IS YOUR CHANCE
How to Apply

Step 1: Find your idea
Take some time to identify the idea that you want to use as the foundation of your presentation. Ideally, it's a topic in which you are an expert so you can talk about it with confidence.
Step 2: Write down your pitch
Use your storytelling skills to walk us through how you plan to convey your idea to the world. What is the idea in short? Why is it important for business leaders? Outline the concept and your presentation from start to finish. (Remember, the language is English!)
Step 3: Film it!
Record a short (1-4 minute) video where you describe your idea and outline the key points of your presentation. Speak in English, try to relax, and show us your presentation style. Keep in mind that the length of your actual presentation should be 12 minutes in the semifinal round and 15 minutes in the final. Use this video to support your written application.
Step 4: Upload your video and fill in your application
Enter your details, copy over your written summary and video URL ready, and select your preferred semifinal date. (Remember, please make sure that the video is behind a link that we can access.)
Step 5: Hit submit and wait!
After submitting your application, just wait. We will be in touch with all the candidates by 21 February.
Apply Now
Apply to the speaker contest by filling the form. We will get back to all applicants, regardless of their qualification.
LEARN FROM THE BEST
Meet the Past Winners
Watch the Semifinals
Interested in watching one or several semifinals? Fill in your email address and be in the know!

MySpeaker is the fastest-growing speaker bureau in the Nordics. We represent top industrial experts, visionaries, and motivational keynote speakers globally.