I promise you, you will not find a better run, better event of this type, anywhere in the world.
– Jim Collins, Author of Good To Great, at Nordic Business Forum 2014

Over
1,000
attendees

More than
17
nationalities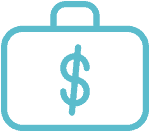 Over
30%
of attendees are
C-level or Chairman
Speakers in Sweden
Best business days of the year
Nordic Business Forum is one of Europe's most significant business conferences. The annual main event in Helsinki, Finland is known worldwide as an epic opportunity to make valuable connections, get educated by world's brightest business speakers, and enjoy a customer experience like none other. Over 7,000 CEOs, entrepreneurs and executives from over 35 countries attend the two-day Helsinki event. Past speakers include: Al Gore, Arnold Schwarzenegger, Arianna Huffington, Sir Richard Branson, Ben Bernanke, and many others.
Now, Nordic Business Forum is coming to SWEDEN for one day in January with a fresh lineup of top-level speakers and a promise to put together the greatest business show in Sweden in 2017.
Seize the opportunity
Become inspired, acquire new ideas and build valuable networks. You will not regret attending.
Ticket
9600sek
~1003 € / 1062 USD + VAT 25%*
Full day ticket to the conference
Lunch and coffee servings
VIP Ticket
12500sek
~1306 € / 1382 USD + VAT 25%*
Full day ticket to the conference
VIP seating
Photo opportunity with Chip Conley & Chad Hurley
Lunch and coffee servings
VIP session with Chip Conley
VIP cocktails
30 day on-demand access to the presentations
*For more information on VAT rules, please see our FAQ page.

Experience the event from your office or at home as you were seated in the first row.
Features
For individual use (access for 1 computer)
Speeches and presentations live
On demand for 30 days
Wrap-ups from the studio
Send your questions
Package for groups 1400 €. Read more »
Networking

Build valuable connections with executives and business owners.
Nordic Business Forum is known for its exceptional networking atmosphere and tools. With our new kind of networking tool, you can book valuable meetings with other event guests during the breaks.