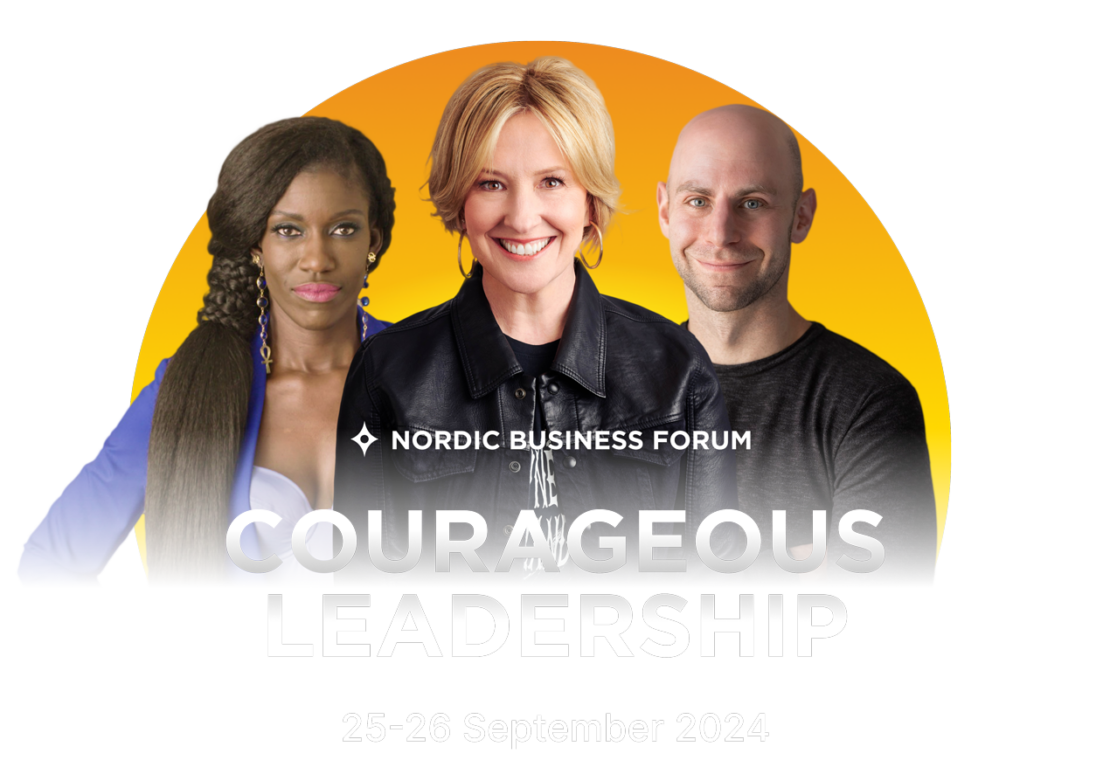 Join Europe's largest business and leadership conference!
Experience a unique 2-day event in Helsinki and upgrade your skills in strategy. customer experience. talent development.
Network and make lasting connections with over 6,600 executives from 40+ countries.
Attend Nordic Business Forum 2024 and step up your business and leadership game!
The Theme Explained
Courageous Leadership
As a leader, you have to be positive and brave, even if times are uncertain or even chaotic. You have to solve complex problems that nobody else has been able to solve. You have to be forward-thinking, even without knowing how the future will be.
This resilience is the true spirit of leadership – turning tough times into opportunities. So now, it's time to raise the stakes. It's not just about handling risks; it's about welcoming change, imagining the future, and leading the way where others are hesitant to go.
We need leaders like you who dare to innovate, disrupt, and make a difference. It's a call for courageous leadership.
What Attending NBF Feels Like
Research professor at the University of Houston, Author of six #1 NYT Bestsellers
What Does it Mean to Dare to Lead
Organizational psychologist at Wharton, bestselling author of Think Again, and host of the podcasts WorkLife & Re:Thinking
Hidden Potential: The Science of Achieving Greater Things
Previous Chief Brand Officer at Uber, Former Global Chief Marketing Officer at Netflix
Building Badass Brands
Former President of the European Central Bank
Where we are heading and what brought us here?
Researcher, Executive Advisor, CEO of Wiseman Group
Are Your Leaders Geniuses or Genius Makers?
Former co-owner Eleven Madison Park, Author of the National Bestseller "Unreasonable Hospitality"
Customer Experience as an Unfair Competitive Advantage
Customer Experience Expert, Marketing Professor, Co-founder of Nexxworks and Snackbytes
Customer-focused Leadership in a Digital World
Chair of the board at Finnair, Orthex, Posti Group, BoConcept, and TCM Group
Why and How CEOs and Executive Teams Succeed
Management Professor at Berkeley, Former Manager at Boston Consulting Group
How to Boost Performance at the Workplace
Now is a great time to start thinking about using the rest of this year's training budget or planning well ahead for next year. The prices won't get better than this, so we recommend making decisions by the 15th of December, 23:59 EET!
Access to all the main sessions and networking opportunities.
1490 € + VAT 24% Save 500 €
The price is valid until 15.12.2023, 23:59 EET.
The amount of tickets is limited.
Elevate your experience by joining
two extra sessions and the VIP Evening.
2290 € + VAT 24% Save 700 €
The price is valid until 15.12.2023, 23:59 EET.
The amount of tickets is limited.
Everything included in Standard, plus…
Get the ultimate NBF 2024 experience with the First Class Ticket.
3490 € + VAT 24% Save 800 €
The price is valid until 15.12.2023, 23:59 EET.
The amount of tickets is very limited.
Everything included in VIP, plus…
We Accept Several payment methods

Invoice, online banks, credit card. You can also choose to be invoiced within 30 days or even in January 2024.

Get a Group Discount on Large Orders

An automatic discount will be applied for orders ≥10 tickets (5% discount) and ≥20 tickets (10% discount). Remember, the tickets are not pre-assigned; you can buy them now and decide later who will use them.

Transparent Pricing Policy

The website price is always the best possible price. No need to search for discount codes or wait for last-minute deals. The amount of tickets in each category is limited.
We have three different licenses for three different audiences: individuals, groups, and remote groups. Browse our products and get the one that best fits your needs.
What They Say About NBF
Amy Webb - Futurist, Author, Founder
"I got to keynote this year's Nordic Business Forum, which is one of the largest (the largest?) gatherings of business leaders across Europe. My only regret is that I couldn't stay longer to attend more of the sessions! 
I learned more than I shared during my fast 24 hours in Helsinki – and made several new friends.
Can't recommend the Nordic Business Forum enough! Make sure you budget for it in 2024."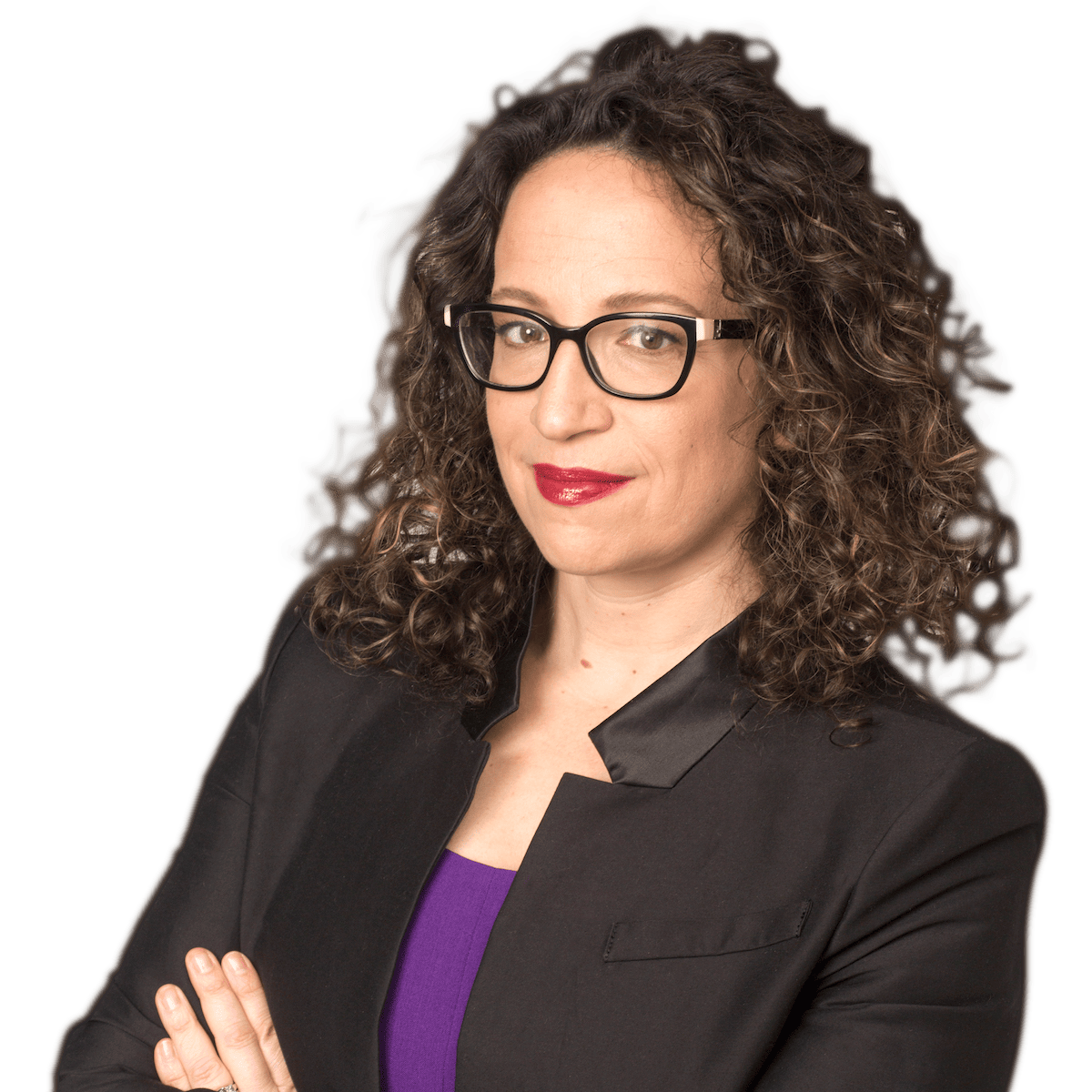 Check our event info page, where you will find all the relevant information regarding your visit to Nordic Business Forum 2024.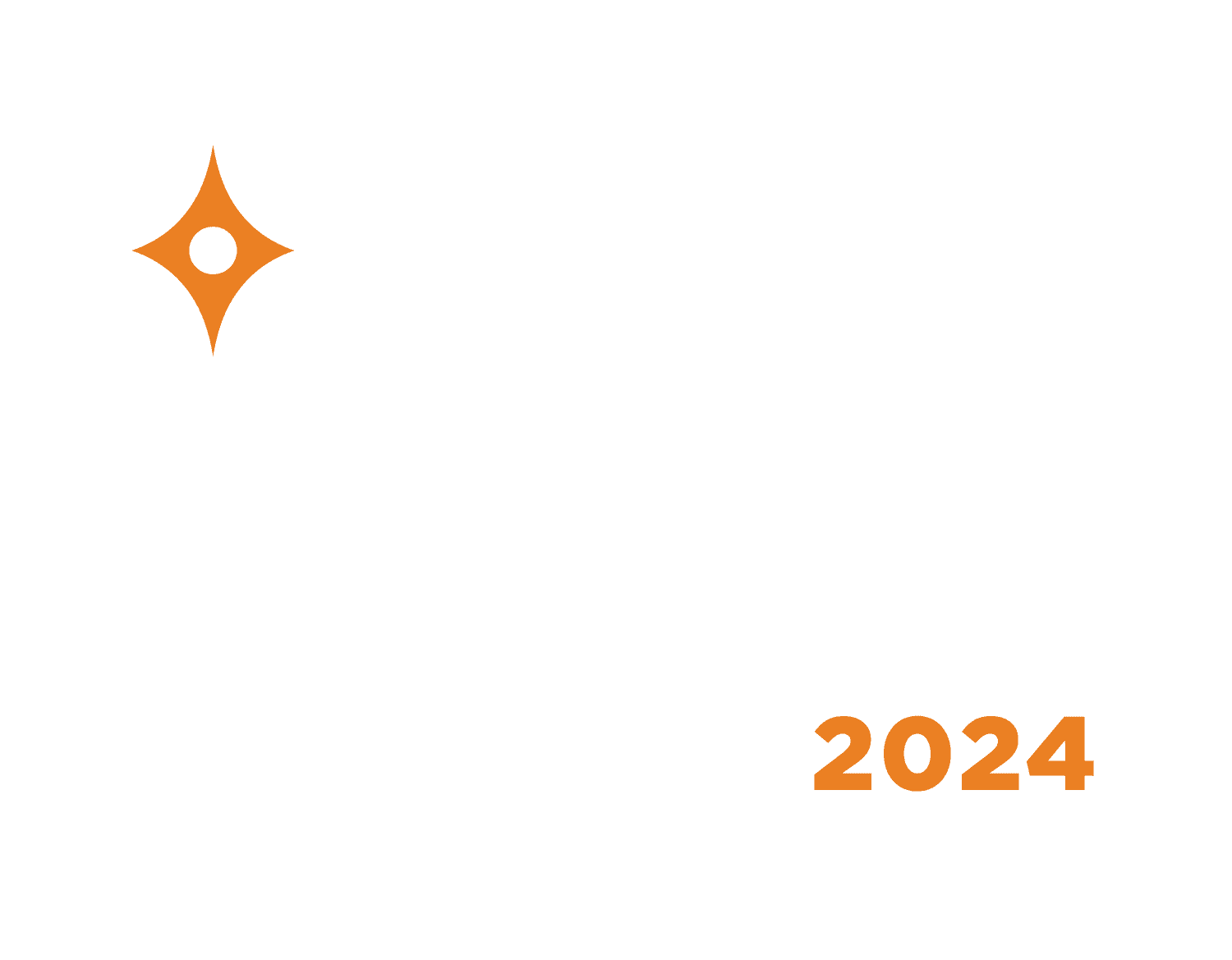 Courageous Leadership
25-26 September 2024, Helsinki Expo and Convention Centre