Want Our Experts to Speak at Your Event?
Why Are We Appearing on Other Events?
We organize events and courses that inspire business leaders towards better leadership. And we've been at it for over 10 years! What makes our events so exceptional is the unique combination of knowledge, people, and experience. This is why, our founders and team members often get invited to speak at other events or share the Nordic Business Forum expertise on webinars, podcasts, or blogs alike.
Especially our CEO, Aslak de Silva, our Chief Customer Experience Officer, Salla Seppä, and Co-Founder, Hans-Peter Siefen make space in their calendars to appear in different events. Mostly, we are asked to talk about the following topics:
Leadership and Empowerment
Customers Experience
Event Production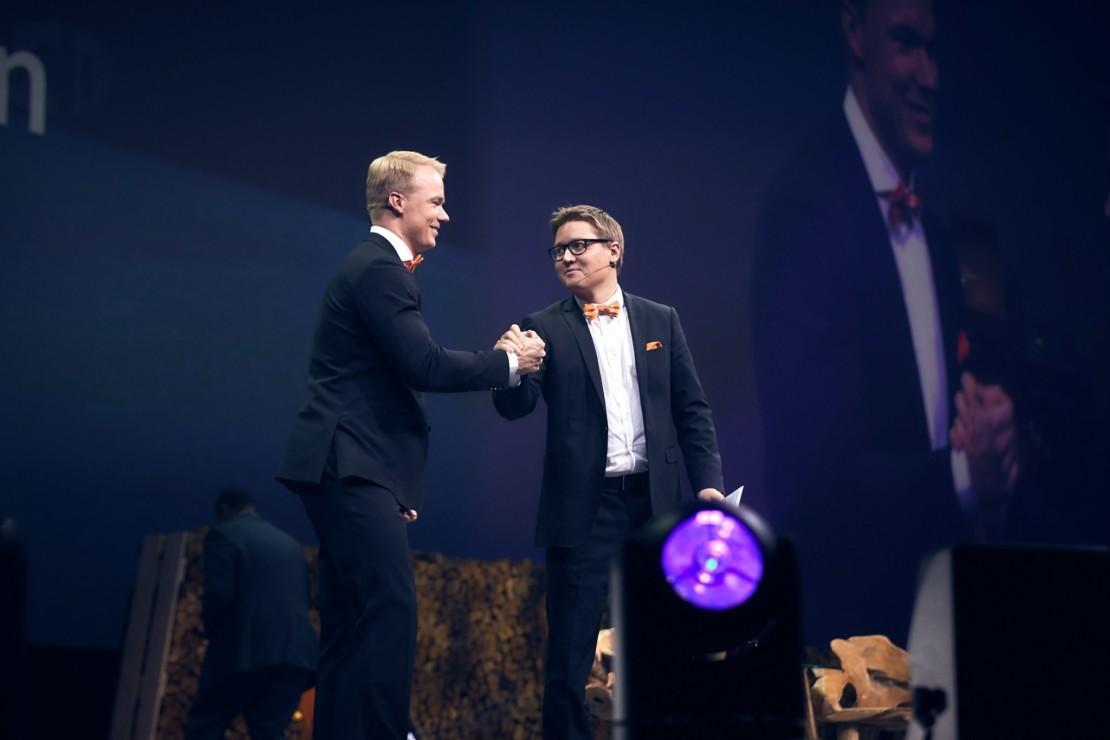 Who Can You Invite to Be a Part of Your Event Program?
ASLAK DE SILVA, CEO
Free webinar series by MEOM focusing on B2B marketing and sales. Aslak's keynote revolves around the changes in NBF's marketing and sales over the past couple of years. Event and keynote in Finnish.
25 November 2021
Over the past few months, our experts have been speaking and discussing in various events, such as:
International Leadership week (24 November), Aslak de Silva's keynote: How to Reinvent Leadership by Empowerment
Elisa ICT Day (16 September), Salla Seppä's keynote: Business Environment Change as an Opportunity – Case NBF 
Trainer's House Show – Alea Lacta Est (18 June): Hans-Peter Siefen and Jyri Lindén discussing their entrepreneurial journey and the story of NBF
Differo Webinar (3 June), Aslak de Silva and Salla Seppä discussing the topic of B2B online events