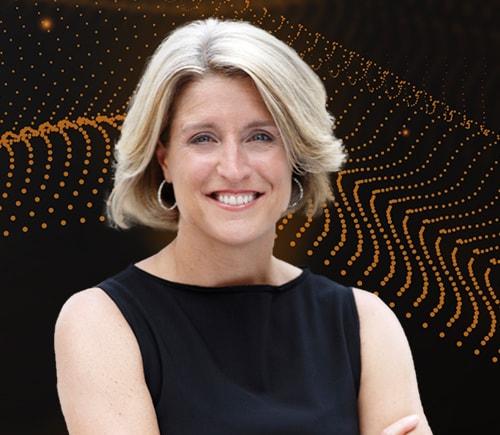 Lisa Bodell
CEO of FutureThink
---
Topic: Kill The Company: End The Status Quo + Start An Innovation Revolution
Lisa Bodell will challenge everyone with some very controversial buzzwords and ideas that can greatly impact how you do business: Killing the company, ending status quo, and igniting an innovation revolution. She'll encourage everyone to be an agent of change and explain how change is the result of carefully selected tools instead of a preset process. She will inspire leaders to motivate employees by appealing to their innate curiosity, inquiry, and creative problem-solving skills.
Biography
FutureThink CEO Lisa Bodell is the bestselling author of Kill the Company and Why Simple Wins. She's a global leader on simplification and innovation, whose keynotes leave audiences inspired to change and armed with radically simple tools to get to the work that matters.
Bodell brings a compelling perspective to the sought-after topics of simplification and innovation. Her transformational message has inspired executives at top-ranked organizations such as Google, Cisco, Citigroup, Merck, and the U.S. Navy War College.
Based on her best-selling book, WHY SIMPLE WINS: Escape the Complexity Trap and Get to the Work that Matters, Lisa's keynotes offer tools and takeaways on how organizations and individuals can eradicate complexity and allow Simplicity to be their new operating system.
With a deep understanding of best practices across industries, Lisa Bodell has contributed her expertise to a wide variety of media, including: Fast Company, WIRED, The New York Times, Inc., Bloomberg Businessweek, Forbes, Harvard Business Review, The Huffington Post, FOX News, and CNN.
Bodell has taught innovation at both American University and Fordham University, and has a TED talk on the topic. She has served on the board of advisors of several organizations, including the Global Agenda Council for the World Economic Forum, the NSA, the Association of Professional Futurists, and Novartis
Meet the Other Speakers of Nordic Business Forum Helsinki 2020