21 September 2022 - Helsinki, Finland
Kristel Kruustük
Co-Founder and Board Director, Testlio
Kristel Kruustük, is the co-founder of Testlio, a testing software startup. Nominated 'Entrepreneur of the Year' in 2017 in Estonia, she's the youngest female millionaire in the country and a prominent figure in the European tech industry.
Discussion About the Future of Work
A session with Kristel Kruustük
During her session at Nordic Business Forum 2022, Kristel Kruustük will share her views on current managerial issues such as:
What are the expectations by the talent today?
How will the ways of working shift?
What are the keys for a successful internationally distributed team?
How to attract the best talent going forward?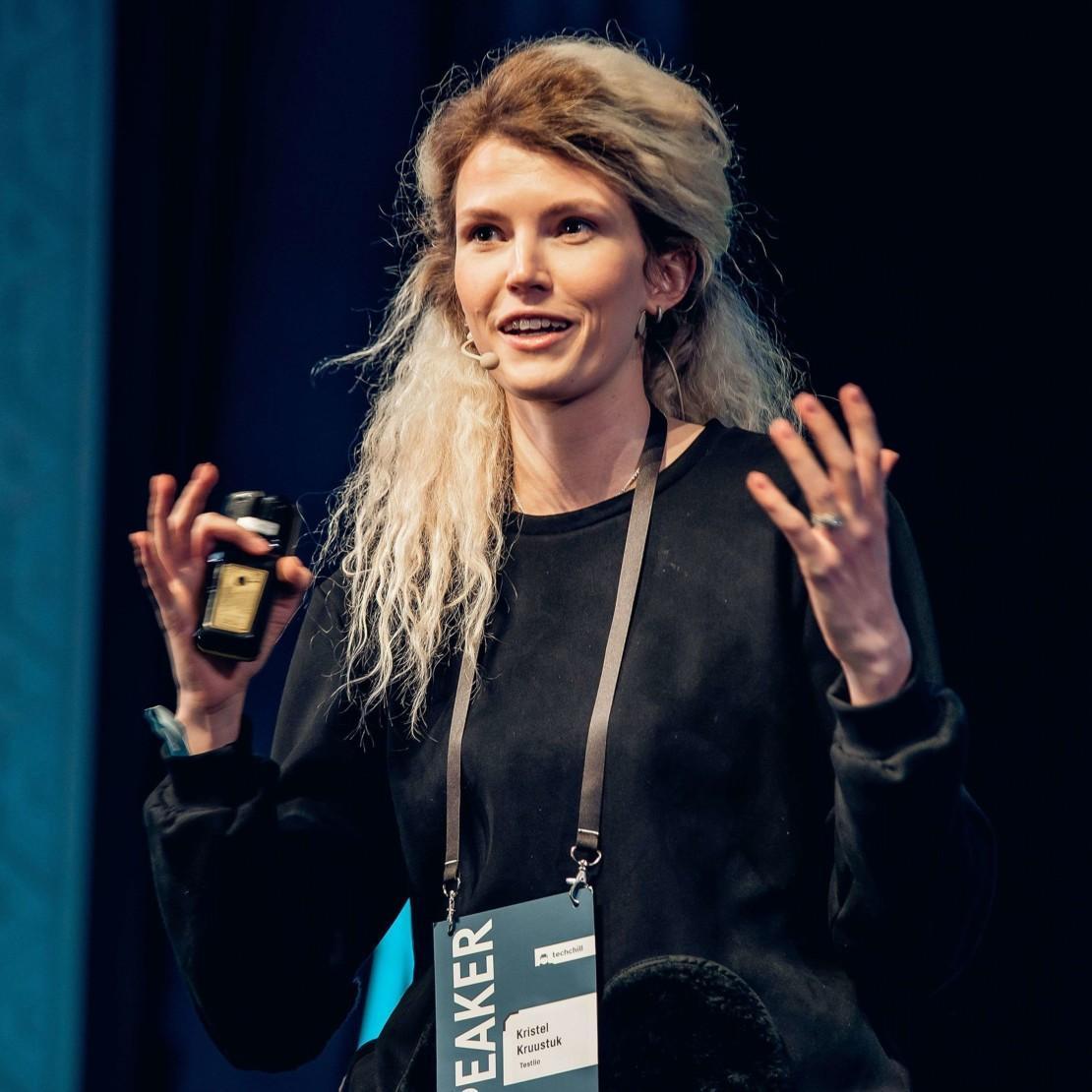 Why Should You Listen to Her?
Turning a Passion into a Business
After being turned on to the tech scene by her friends, Kristel fell in love with software testing and decided to make it into a business. Several years later, she is the co-founder and CEO of Testlio, a platform bringing together a freelance network and companies to help them release their product faster and better.
Gender Balance As a Core of Her Business
With her company Testlio, Kristel employs more than 200 people, half of them being women. Her leadership team is also equally split between genders.
Pioneer of Networked Testing
Kristel created the concept of networked testing: a philosophy that combines flexible teams with innovative practices and reliable systems. This model has now been validated through millions of tests with some of the world's most demanding engineering teams. Networked testing is built from three core components: People, Methodologies, and Systems.
More From Kristel Kruustük
Article, Podcast Episode, Interview
Read
Interview with Kristel Kruustük as a part of the "Inspirational Woman" series  – We Are Tech Women
Meet the other NBF2022 Speakers
Don't have tickets yet? Fortunately, there are still a few left.