Get your free magazine
"*" indicates required fields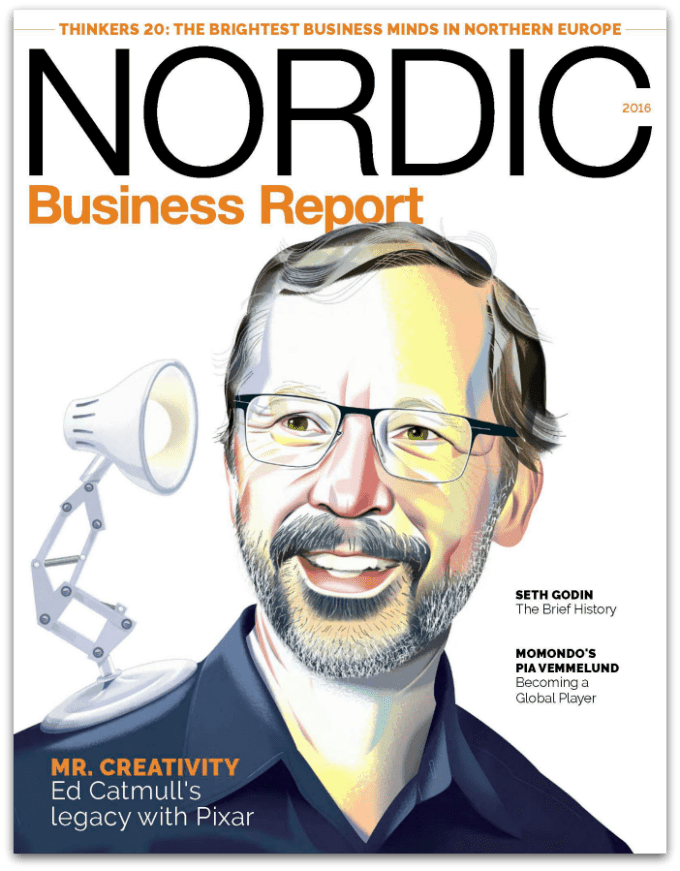 9Getting FacebookedHow Facebook is taking over the world.
12The Brief History of Seth GodinSeth Godin's far-reaching business ideas and books have been the go-to source for marketers and business leaders for over 25 years. What's next?
19The New Breed of Digital MarketersMarketing by engineers or engineering by marketers.
24Ain't No Rest For VaynerchukGary Vaynerchuk is building businesses to buy the New York Jets.
28Tony Hawk: "Engage Your Audience"Personal branding done right can create great opportunities.
30Mr. CreativityEdwin Catmull's legacy with Pixar
36Thinkers 20 – the Brightest Business Minds in Northern EuropeThe comprehensive ranking of the brightest business minds in northern Europe.
46SaaS Isn't New Anymore, And It's Here To StayTwo SaaS company pros share what works and why SaaS isn't going anywhere.
48Q&A with Pia Vemmelund
50Q&A with Anita Krohn Traaseth
53Running Past the Internet of ThingsPrepare yourself for the fourth industrial revolution
56The Power of PlatformsUnderstanding the network effects that shape our world.
61Betting on DigitalizationThe pace of digitalization is forcing CEO's to go all in.
62Hacked by a Unicorn?Column: Mikko Hyppönen