15Dec2022
10 +5 Podcast Recommendations for The Holidays
The holidays are just around the corner for many of us, and we believe it's important to take this time to relax and enjoy. Even for those who don't have holidays this year, it is important to take time for yourself to reflect and recover. To help you get in the holiday mood and be inspired during your off-time, we went around the company and asked our team members to give their podcast recommendations!
Our NBForum team had an interesting variety of recommendations, from business and leadership to sports and entertainment. Find a nice spot, something warm to drink, and tune into these NBForum-approved podcasts!
---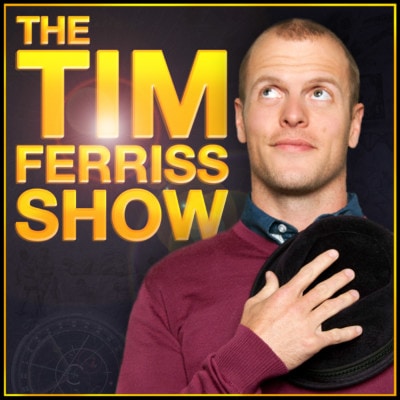 This podcast was recommended by several of our team members, most likely due to it's timeliness as Tim Ferriss will take the stage at Nordic Business Forum 2023. In the podcast, Tim interviews and discusses with different experts about various topics, so it is easy to find something for everyone!

Expand your knowledge with this great recommendation from one of our account managers! In this podcast, Al Jazeera explores different important people from our history. The latest episodes have introduced some of the legendary football players of the past, but earlier episodes include significant figures from Rosa Parks to Idi Amin.

Inspired by our previous speaker, in this podcast, Brené Brown discusses what it is to be human with interesting guests from Bono to Barack Obama. The conversations are unpolished and lively, and both entertain and teach. If you enjoy discussion podcasts with personality and meaning, Unlocking Us with Brené Brown is meant for you!

We all lack knowledge in some areas—but not to worry, because this podcast will help us learn all the things we have missed! Brought to you by our Marketing and Communications team, Stuff You Should Know includes short and long episodes from all topics under the sun. You can find an episode about Rubik's Cubes, True Crime, perhaps you're interested in Mariachi bands or wonder about the Birthday Paradox, or did you ever question how owls work? Whatever it is, there's a good chance you'll find it here!

Would you like to find tools for personal development? Do you want to understand the people around you better than before? If that is the case, On Purpose with Jay Shetty is the podcast for you! In the episodes, Jay discusses relationships, experiences, and advice with interesting guests such as Trevor Noah from The Daily Show. A big thank you to our Customer Care team for this recommendation!

How do you feel about the boxes society sometimes puts us in? Another recommendation from the MarCom team, Archetypes with Meghan Markle is an interesting podcast exploring the roles and stereotypes given to women. In the episodes, Meghan discusses challenges and experiences with impactful people in our society, such as Mariah Carey, Paris Hilton, and Jameela Jamil.

Suggested to you by our Executive Producer, WorkLife with Adam Grant takes you on a journey to discover a better work life. Adam has discussions with some of the world's most unusual professionals and helps you discover new ways to see and experience your job. If you want to hear real-life stories from a variety of professionals, and get inspired, you will surely enjoy this podcast!

With everything going around us currently, it would do us good to maximize the positivity in our lives and reduce negative emotions. The Daily Stoic explores the teachings of Stoicism with a modern and easily approachable touch. The host Ryan Holiday brings short inspirational episodes every day, mixed with longer episodes that include interviews with prominent thinkers of our time.

Another timely pick from our partner and speaker relations, At The Table with Patrick Lencioni explores all things business and leadership, and often beyond. Patrick discusses theory and experience with his colleagues, and there are surely topics for everyone!

Our MarCom team has brought you some not-so-business-related podcasts, but we do have an addition for those who are interested in learning more about social media marketing during the holidays. Social Media Marketing with Michael Stelzner includes interviews with leading marketing professionals, discussing the timeliest topics in marketing.
---
+5 Nordic Picks
Our HQ Salesteam was inspired by a variety of Finnish podcasts, which we decided to add here as extras to our Finnish-speaking audience!
Nordnetin #rahapodi on podcast, jossa puhumme taloudesta, säästämisestä ja sijoittamisesta. Podia vetävät Nordnetin talousasiantuntija Martin Paasi sekä yhteistyökumppanuuksista vastaava Miikka Luukkonen.
Mimmit sijoittaa -podissa keskustellaan rahasta, sijoittamisesta, säästämisestä ja taloudesta. Vähän kuin istuisit kavereiden kanssa aftereilla puhumassa rahasta (mutta se olisikin kiinnostavaa!). Podissa kuulet talouden kuumimmat aiheet Pia-Maria Nickströmin ja Hanna Tikanderin luotsaamana.
Green Zone on Suomen paras NFL-podcast jenkkifutiksen ystäville. Uusi jakso joka torstai, ja viikoittain äänessä Mikko "Coach" Koikkalainen, Julius "Ohjelman kasvot" Majander ja Ville "Tuhti monni" Terenius. Podcastin vakio-osioina menneen viikon voittajat ja häviäjät, viikon uutiset sekä tulevan viikonlopun parhaat pelit. Lisäksi viikoittaiset erikoisaiheet NFL:n ja muun lajikulttuurin maailmasta.
Sijoitusovi Podcast on podcast asuntosijoittamisesta. Juontajana toimii Anna Perho, joka haastattelee asuntosijoittamisen ammattilaisia, asiantuntijoita ja harrastajia. Tervetuloa viihtymään, valistumaan ja vaurastumaan!
Our Executive Producer also had an interesting suggestion for those who speak Swedish:
Nordens största intervjupodd. Träffar de mest framgångsrika personerna, entreprenörer, idrottsprofiler och artister. Ni får höra deras spännande och inspirerande resor från hur allt började till idag. Värdefulla nycklar, rutiner och tips blandat med underhållning och spännande histories.