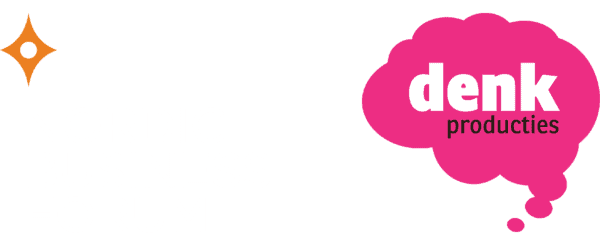 Virtual Masterclass with Daniel Kahneman
A three-hour working session on 21 September 2021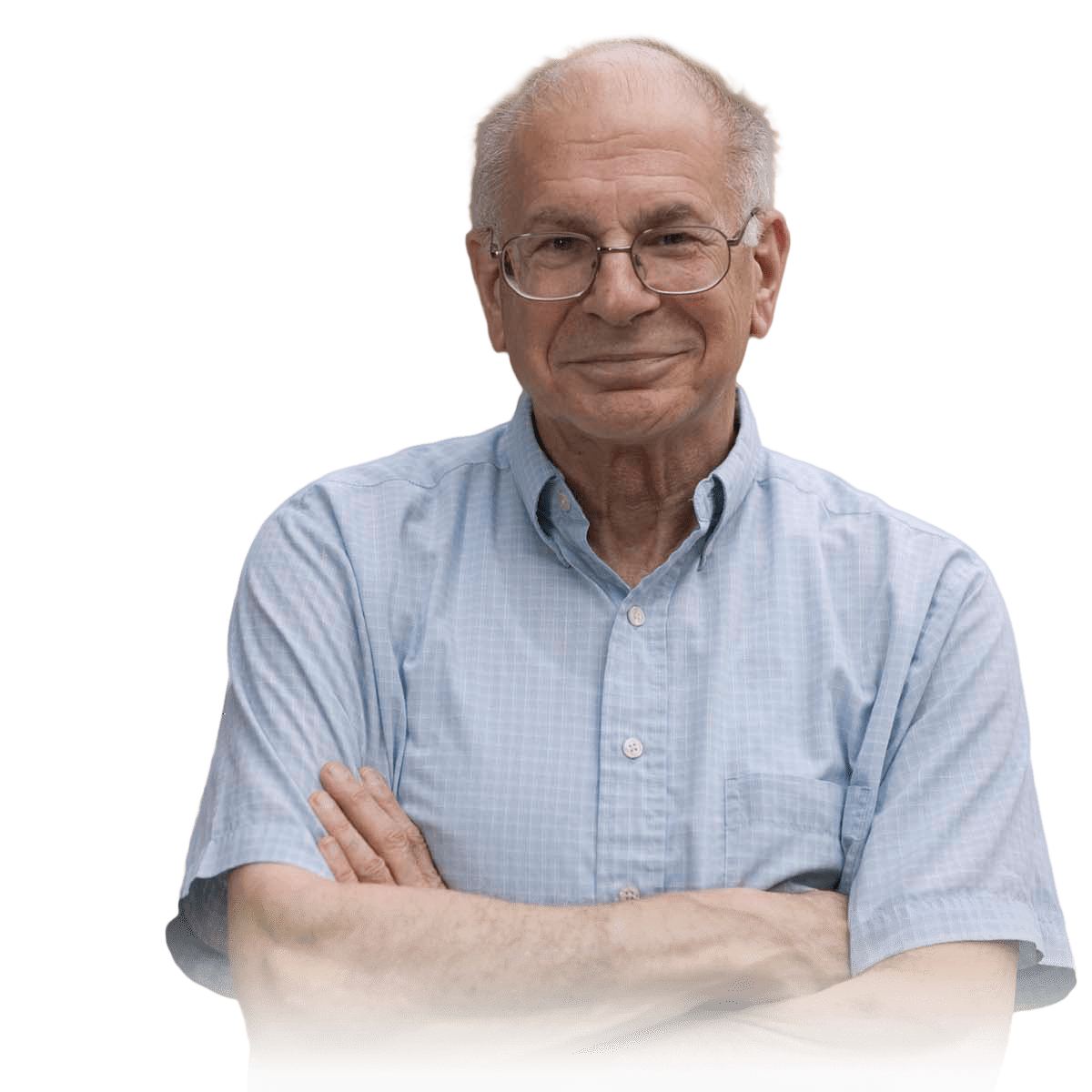 A Masterclass on Noise & The Art of Critical Thinking
"One of the major biases in risky decision-making is optimism. Optimism is a source of high-risk thinking." - Daniel Kahneman
On 21 September, the iconic psychologist will share an intensive lesson on critical thinking. Kahneman, a Nobel Prize winner, will elaborate the key ideas from his new book Noise – A Flaw in Human Judgement.
Over the course, he will answer questions such as:
What is Noise and how does it affect our judgement?
How can we reduce noise to make better (business) decisions?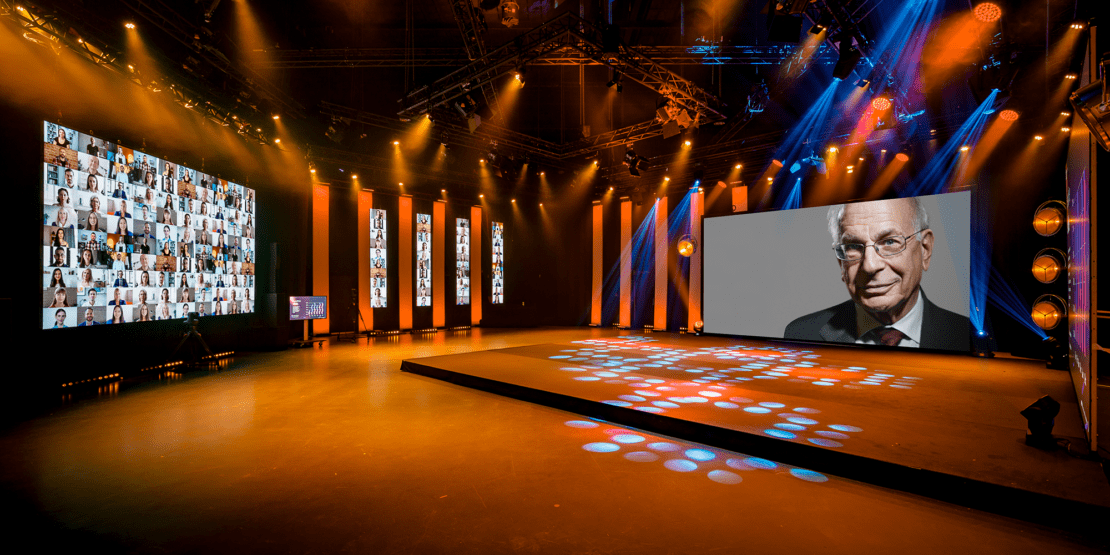 The Concept of Noise
by Daniel Kahneman
Imagine that two doctors in the same city give different diagnoses to identical patients—or that two judges in the same courthouse give markedly different sentences to people who have committed the same crime. Suppose that different interviewers at the same firm make different decisions about indistinguishable job applicants—or that when a company is handling customer complaints, the resolution depends on who happens to answer the phone.
Now imagine that the same doctor, the same judge, the same interviewer, or the same customer service agent makes different decisions depending on whether it is morning or afternoon, or Monday rather than Wednesday. These are examples of noise: variability in judgments that should be identical.
Watch a conversation about Noise with Daniel Kahneman and his co-authors.
Schedule
21 September 2021
15:00 – 18:00 UTC+3 (Helsinki, Tallinn, Riga, Vilnus, Athens)
14:00 – 17:00 UTC+2 (Stockholm, Oslo, Copenhagen, Amsterdam, Berlin, Paris, Cape Town)
13:00 – 16:00 UTC+1 (London, Dublin, Lisbon)
8:00 – 11:00 UTC-4 (New York, Boston, Philadelphia, Washington, Miami)
Part 1
Noise - a flaw in human judgement
A dynamic and inspiring digital program, exploring key insights in brain science, psychology and behavioral economics. How emotions rule our brain - Lecture by Margriet Sitskoorn (30 mins) Behavioral science in the workplace - Lecture by Ben Tiggelaar (30 mins)
Part 2
Noise & The art of critical thinking
Noise: a flaw in human jugdgement Daniel Kahneman in moderated conversation with Ben Tiggelaar (25 mins) Behavioral economics for leaders Daniel Kahneman in moderated conversation with Ben Tiggelaar (20 mins) Q&A Session
Part 3
End of the Masterclass
Final remarks by our host
Daniel Kahneman
Nobel Memorial Prize in Economic Sciences in 2002
Daniel Kahneman, (born March 5, 1934, Tel Aviv, Israel), Israeli-born psychologist, corecipient of the Nobel Prize for Economics in 2002 for his integration of psychological research into economic science. His pioneering work examined human judgment and decision making under uncertainty. Kahneman shared the award with American economist Vernon L. Smith.
Kahneman is also the author of the legendary best-seller Thinking Fast and Slow.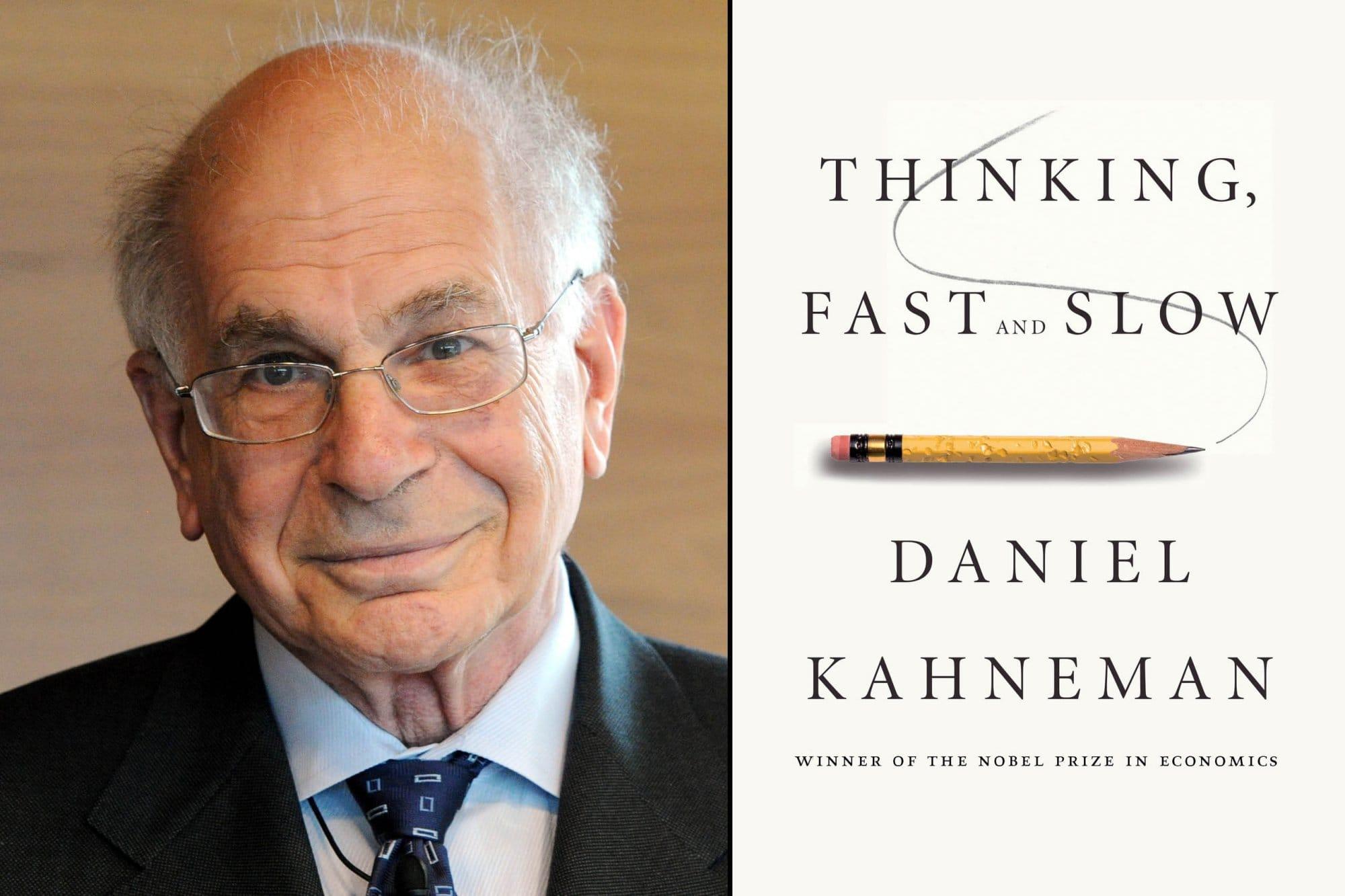 The Event Has Started
A Masterclass on Noise & The Art of Critical Thinking
Nobel Prize winner Daniel Kahneman will share the best ideas from his latest book Noise in this virtual masterclass.
Masterclass with Daniel Kahneman
Full access to the live Masterclass with Daniel Kahneman

Possibility to ask questions to Daniel Kahneman

Paper copy of Kahneman's book Noise: A Flaw in Human Judgment

Access to the recording of the session for 2 weeks
This Virtual Masterclass is organized by our Dutch company Denk Producties. The event communication prior, during, and after the event will be sent by them.
Frequently Asked Questions
What is your cancellation policy?
Cancellation of the Virtual Masterclass with Daniel Kahneman is not possible. Until 14 September, you can either:

- have a colleague participate in your place
- or change your access to another Nordic Business Forum event (with max the same price or get a deduction from a more expensive ticket).

If you wish to do so, contact info@nbforum.com.

In this Virtual Masterclass with Daniel Kahneman, we offer a money-back guarantee for those who attend the class in full. If this masterclass doesn't meet your expectations, you will get your money back.
From where will Daniel Kahneman join us in this masterclass?
Daniel Kahneman will be joining us live from a studio in New York, USA.
How do I preprare for the masterclass?
You do not need to do special preparations. No need to read books or do other pre-work. All you need to organize: your full focus and attention. So no meetings on the side, no inboxes open. When you are fully present, you will get the most out of this masterclass.
How do I interact with the speakers?
This masterclass will have 3 forms of interactions:

1. Brief interactions in Slido. Our speakers will ask you questions and trigger comments. You can use Slido which is integrated in the broadcast platform. No downloads required.

2. After each block, you will be challenged to discover and write down your key takeaways and next actions. You can share these in Slido and our speakers can comment and advise.

3. You also have the opportunity to submit questions to professor Kahneman beforehand. You can use this e-mail address kahneman@denkrproducties.nl for that. Deadline for submission is 16 September, 00:00 CET. The best questions will be selected and included in the moderated conversation with professor Kahneman. If your question is selected, you will have the opportunity to ask it directly to Daniel Kahneman in video

We will NOT use breakout sessions, so we can spend all the time we have in this masterclass on interaction with and learning from our speakers. That's what you signed up for, right?

The Slido app is integrated in our platform and easy to use. If you prefer, you can use Slido on a second screen (your smartphone) by going to www.slido.com and enter code: Noise.
What are the technical requirements?
- The platform we are using, is built to use on laptops and desktops. We do NOT support use on tablets or smartphones.
- You need a good internet connection(10MB+) and need to avoid using VPN-connections, because VPN-security settings may block certain features in our platform.
- Use a modern browser, preferably Google Chrome.
- Great thing about our platform: you can see us and we can see you. We have an XXL audience wall with all participants. So please switch on your camera to get in our studio.
- For the audio, we advise you to use headphones.
- If you have any problems, there is a technical support team available to answer all your questions.
Will I be able to watch the session later (or: again)
YES. The recording of the masterclass will remain available for two weeks after the session. Exclusively for participants.
Can I share my login with colleagues?
No. The login you receive is a personal login and can only be used for one individual access. You can logout and login again as often as you want, but a second simultaneous login is not possible.
Will I get handouts or extra materials?
You will get three types of bonus material:

- You can enjoy the recording of masterclass for 2 weeks.
- You will get a visual recap of the session by our drawer Monique van Rooyen.
- You will get an executive summary with all the highlights.
I have a question that is not on this list
We will have the answer for you. Just send us an e-mail at customercare@denkproducties.nl and we will get back to you asap.