Event Information for NBF 2023 Attendees
27 - 28 September 2023, Messukeskus, Helsinki, Finland
We warmly welcome you to Nordic Business Forum 2023!
On this page, you will find all the relevant information regarding your visit to Nordic Business Forum 2023. Start from the checklist and navigate your way down the page to find all the important information about your upcoming experience with us.
After purchasing your ticket(s), you will receive an email with a link to our Attendee Dashboard in Kongressi. There, you can fill in your attendee information and access and download your ticket. If there are any changes, update your information on the Attendee Dashboard so we can keep you up to date!
Please note that the link to the ticket portal will be emailed to the same email address you have used when booking your ticket. You should find it from your inbox (or spam folder) with "Nordic Business Forum" as the subject line. In case you can't find your ticket, please contact us.
If you bought multiple tickets, please assign the tickets on the ticket portal Kongressi as soon as possible. This way all attendees will have enough time to inform us of their special diets, and they will be updated on all the relevant event information.
You can find more detailed instructions about assigning tickets from our Frequently Asked Questions. 
To enter the event, each attendee will need to show their event badge upon arrival at the venue.
You can choose to have your badges delivered to your home or pick them up either at Messukeskus check-in when arriving for the event or beforehand at the designated pre-check-in.
Home Delivered
We offer all NBF 2023 attendees the possibility to get the event badge home-delivered. 
If you want your event badge delivered to your home, fill in your address information on the ticket portal by the 17th of August. We advise you to use your home address to ensure successful delivery.
At Messukeskus
You will be able to collect your event badge from the check-in at Messukeskus when you arrive to the event. You will need your ticket and an ID.
At the Pre-Check-In
You can also get the badge at the Pre-Check-In taking place:
In Tallinn, on Thursday, 21st of September, from 9:00 to 17:30 at the Nordic Hotel Forum
In Helsinki, on Monday 25th, and Tuesday 26th of September, from 10:00 to 20:00 at Scandic Helsinki Hub
Please bring your ticket and ID with you to receive the badge.
Plan your arrival at the Venue
Nordic Business Forum will be held at Messukeskus Helsinki (Expo & Convention Center), located close to Helsinki's center with excellent transportation connections. There are two entrances to the venue: the Southern Entrance, which is the main entrance, and the Northern Entrance, which can be accessed from the parking halls.
We highly recommend using public transportation to come to the venue in order to minimize carbon emissions, avoid paying and worrying about parking, and to reduce and avoid traffic.
The doors at Messukeskus will open at 8:45 on the first day and at 7:45 on the second day.  Please reserve time for check-in, security check, and dropping off your coat when you plan your arrival time. We also recommend checking the detailed schedule.
Train

All national and international trains (apart from Allegro trains) stop at Pasila, and it is only a 300-meter walk to the main entrance of the venue.

Taxi

To arrange for a taxi, call 0100 0700. The taxi stand at Messukeskus can be found at the main entrance (Southern Entrance).


During the event ending times on both days, there will be two additional taxi stands:

1) Next to the Western cloakroom and
2) Outside of the Northern entrance

These additional stands are operated by Taksi Helsinki.

Plane

From Helsinki-Vantaa Airport you can take the I or P train directly to Pasila railway station. Alternatively, you can also grab a taxi from the airport (roughly 15 minutes and 35€).

Ferry

If you arrive in Helsinki via ferry, we recommend that you either take a taxi or a tram. Both are located in front of the arrival terminal.

If you are traveling from Estonia, read about our Tallink travel package.
Book your overnight in Helsinki
Download the Event & Networking App
Our event and networking app is powered by Brella. You can find a lot of relevant info (agenda, etc.) on the app and it also provides an AI-powered matchmaking feature to book 15-minute meetings with other event guests. Through Brella you have the opportunity to meet with the right profiles among our 7,000 attendees.
In September, around three weeks before the event, you will get an invitation to sign up for Brella. Then we suggest you:
Download the app on Google Play or App Store.
Create your profile or log in to your existing account through the link you will receive via email closer to the event.
Set up your networking profile and book your first meetings.
If you're having trouble locating an email, search for it using the sender name (Brella | Nordic Business Forum) and email address (noreply@nbforum.fi). Don't forget to check your spam and promotions folders.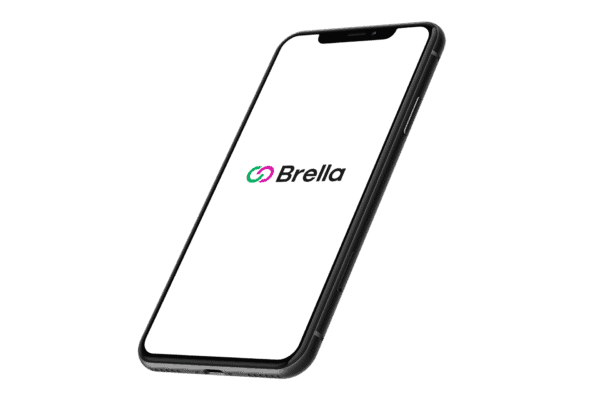 You can find the full event-day agenda on our dedicated agenda page, but we have collected the most important times here. When planning your time of arrival, please reserve time for check-in, dropping off your coat, and a security check prior to entering the event area.
Day 1 : 27 September 2023 (Timezone: EEST – UTC +03:00)
08:45 Doors Open
10:00 VIP Session
11:00 Welcoming Lunch
11:15 Live stream begins
12:00 – 19:00 Main Program
19:40 Live Stream Ends
19:00 – 22:00 VIP Evening (Only for VIP and First Class Guests)
Day 2 : 28 September 2023 (Timezone: EEST – UTC +03:00)
07:45 Doors Open
08:30 VIP Session
09:30 Live stream begins
09:45 – 16:00 Main Program
16:40 Live Stream Ends
Leave your jacket in the cloakroom

September in Helsinki can be a bit chilly, but inside the venue you will not be cold. Drop your coat, bag, luggage, or any other items at the cloakroom.

Pro tip: Take a picture of your tag in case you lose it.

Follow the keynotes and interviews

The Main Stage is where you can follow the main keynotes and discussions. During the breaks, we also host interviews with our speakers and event guests at the Live Studio.

You can find the full schedule for the event days on the agenda page.

Take notes

We provide you with a notebook and a pen right when you enter the event venue. From the book, you can find a lot of relevant info about the event but also plenty of empty pages to fill during the two event days. After all, you never know when your next big idea will pop in your mind. Read our tips on how to take better notes from our blog.

Visit the partner exhibitions

At the networking area of the event venue, you can meet our official event partners.

During the main stage breaks, they have plenty in store for you to discover. We highly recommend visiting their exhibition booths during the event!

Network with the other participants

During the breaks, you have a great opportunity to mingle and meet with the other event participants. Our networking area includes many activities and places to discuss and meet new people!

With our Brella event and networking app, you can easily schedule 15-minute meetings and start new business relationships right then and there.

If you must get some work done

Feel free to use one of our acoustic booths if you seek a quiet place to check your emails, attend a meeting, or tick that one thing off the to-do list.
Here you can find the official venue map. We're excited to provide you with all the essential information you need to navigate our event seamlessly. Our venue is thoughtfully designed to accommodate an inspiring and interactive conference experience. Here's what you can expect to find on our venue map:
Networking Area: All areas except the Main Stage are considered networking areas. This is the best place to enjoy the breaks, where you'll find many comfortable places to sit down, discuss with your colleagues, or even work for a bit if necessary. There is also an exhibition held by our partners, who have plenty in store for you to discover.
Info Desks: In case you need any help, our staff is always ready to assist you at the info desks. You can also charge your phone or get assistance regarding the interpretation.
Buffets: At the buffets, you can enjoy our official event lunches, snacks, and beverages. Vegan options are also available at the buffets. Please check the special diets table if you have informed us of any dietary restrictions.
Restaurants & Food Trucks: Some restaurants and food trucks offer a variety of different types of delicacies during the event. You can find fish burgers, Nordic wraps, wild mushroom soup, and more!
Networking Activities: When you book a meeting with another attendee through our event app Brella, you are automatically assigned a meeting table and time at the 1:1 Meeting Tables. At the Extreme Extroverts Area, you can meet new people and discuss topics related to the event theme or anything that interests you.
HS Visio Live Studio: During the Main Stage breaks, you can follow intriguing interviews with our speakers and a selection of our event guests at the Live Studio. The discussion topics include all things business, and you can find an up-to-date agenda on the Brella event app.
First Class Lounge: This is the place for our First Class Guests to enjoy exclusive catering and mingle with one another. Additionally, all of the First Class sessions with speakers will be organized here.
We feel it's one of our responsibilities to ensure you can keep your energy levels high during the event. Tasty food and non-alcoholic refreshments will be available throughout the two days on our bill.
Welcome to a Finnish Taste Tour

Autumn is the harvesting season in Finland, which gives us the perfect opportunity to provide you with local delicacies made of fresh ingredients. You'll find cuisine made of Finnish vendace, beans, roots, berries, and many other local ingredients from the menus. At lunch on the second day, you'll also find the Nordic Business Forum classic: moose stew.

Local and Sustainable Ingredients

We want to emphasize local ingredients, so we aim to serve things that grow in Finland. Naturally, drinks such as coffee, tea, and some spices are pretty much impossible to find in the North. But most of the things you'll find on your plate are from Finland. We prefer sustainable options such as vegetarian food, game meat, or wild fish. Additionally, there is always a vegan option available at all buffets.

Finnish Food Culture

Finnish culinary culture lies within heritages: old traditions are valued, but we are also interested in new experiences. In the deep North, our cuisine has traditionally been simple and nutritious. Lately, influences from all over the world have shaped our traditions and made the culinary culture in Finland more colorful and sophisticated. Nowadays, we value both simplicity and novelty.

Food Trucks

At the event, you will find several food trucks serving local street food. Make sure to experience them as well!
Experience Helsinki's Food Scene
To make the most of your time in Helsinki, together with Saku Tuominen (Board Member of the Business Forum Group) we have handpicked a list of popular local restaurants for you to explore. Find hidden gems and indulge your senses on an unforgettable culinary journey. Bon appétit and happy exploring!
VIP Evening

On 27 September, all VIP and First Class guests are invited to our VIP evening to enjoy food and drinks on our bill at the networking area. A great opportunity to mingle with your peers in a relaxed atmosphere.

Afterparty

If you would still like to continue mingling after the VIP evening, there will be an afterparty at Maxine starting at 22:00.
VIP Sessions

During the event, VIP and First Class customers can enjoy two extra content sessions on the main stage with Patrick Lencioni (27 September) and Sheena Iyengar (28 September). More from the agenda page.

First Class Q&A Sessions

All First Class attendees are welcome to join our Q&A sessions with Patrick Lencioni, Amy Webb, Rebecca Henderson, and Jos de Blok. They will take place at the First Class Lounge.

27 September 2023

13:50 - 14:10 Q&A Session with Patrick Lencioni
14:10 - 14:35 Informal Q&A with Maryna Saprykina
16:20 - 16:40 Q&A Session with Jos de Blok
16:40 - 17:00 Q&A Session with Rebecca Henderson

28 September 2023

12:00 - 12:20 Q&A Session with Sheena Iyengar
13:55 - 14:15 Q&A Session with Mikko Hyppönen
14:15 - 14:35 Q&A Session with Amy Webb
16:15 - 16:45 Photo Opportunity with Malala Yousafzai

First Class Lounge & Catering

The First Class attendees are welcome to relax at the First Class Lounge. In the Lounge, you will get the chance to network in a quiet atmosphere and enjoy our First Class Catering.

First Class Shuttle

First Class attendees can enjoy a ride from their accommodation to the venue (Helsinki area only). The shuttle service is, of course, free-of-charge and provided by our partner Polestar.
Accessibility & Interpretation
All areas of the event venue are accessible with a wheelchair.
Health Measures

As thousands of people are joining us at the event, we want to do our best to ensure everyone stays safe. We encourage you to stay home if you are ill during the event days. If you cannot attend the event live due to illness, you can easily transfer your ticket to a colleague or join us remotely via live stream.

We also want to encourage practicing good hygiene at the event. We have hand sanitizer easily available and plenty of bathrooms for washing your hands.

First Aid

First Aid by Finnish Red Cross is on duty the entire time during the event. You can find them from the First Aid point or through any member of our staff. You may also call them directly at +358 40 450 3237. The emergency phone number in Finland is 112.

ID and Tickets

Please remember to carry your ID with you throughout the event. Also, you should always only use your own event badge. 

Code of Conduct

All event guests, speakers, partners, and staff are required to uphold our code of conduct as we want everyone to be able to join the event in a friendly and safe environment. We prohibit discrimination of any kind and harassment, bullying, or disrespectful behavior in any form will not be tolerated. Any infractions or violations of this code will lead to immediate expulsion from the event without a refund.

Security

We have dedicated security staff at the event at all times. Additionally, be prepared for a security check prior to entering the networking area. Furthermore, our staff is there to help you with anything!
How to Continue Learning after the Event?
Getting inspired and learning something new is only the first step. After the event, it's up to you to turn those insights into action. We want to make it as easy as possible for you to dive back into all the ideas and learnings after the event. Therefore, we provide a few different ways for you to do so:
On-demand videos

If you miss a part of a keynote during the event—worry not! You can enjoy the recordings of each session for 90 days after the event on our Brella event app. Multiple keynotes over the course of two days can be an intensive experience. So, we highly recommend you to use the opportunity to go back to the sessions one by one after the event to optimize your learning.

Executive Summaries

We will make written summaries from all the main stage sessions and produce a thorough Executive Summary from these pieces. Additionally, we will prepare short videos that allow you to go back to the key insights of each presentation quickly. We will also provide you with summary slides about the main points from each session. Lastly, Linda Saukko-Rauta will draw visual summaries of each presentation, which we will also send to you after the event. You can download all the previous summaries from here!

Social Media

Follow us on LinkedIn, Instagram, Facebook, Twitter, and Youtube to get short and long-form business insights weekly. This way, you'll see quotes, blogs, videos, and more to keep you inspired all year long.
Can't find what you're looking for?
Head over to our frequently asked questions (FAQ) to find out everything that you need to know about attending Nordic Business Forum events. Our customer service is also happy to help you with any additional questions or concerns!
Our event is the perfect platform to connect with like-minded individuals and expand your knowledge and skills. So what are you waiting for? Take action and secure your spot today! Tickets are selling fast, and you don't want to be left out.