18Aug2016
Thinkers 20: The Brightest Business Minds in Northern Europe
The global and European business landscapes have changed since Nordic Business Report last evaluated the Nordic's top thinkers in 2013. In spite of overall sluggish growth in advanced economies, pioneering business advocates in innovative sectors such as digital have bucked the trend to register corporate success and shape the contemporary world. This year we reboot the Thinkers 20 and cast the net beyond the Nordics to encompass the Baltic states Estonia, Latvia, Lithuania and Russia.
The essential criteria for evaluating possible candidates included impact on industry and society, originality and practicality of their ideas, results achieved, social and environmental responsibility and international outlook. Future potential was an additional consideration for the ranking.
National juries submitted lists of candidates, following which work began on evaluating nominees from all nine countries. The ranking reflects the juries' perception that this year, entrepreneurs and business leaders made outstanding contributions by translating ideas into action and shaping their communities.
---
1. Petter Stordalen, 53, Norway, Hotel & real estate magnate, environmentalist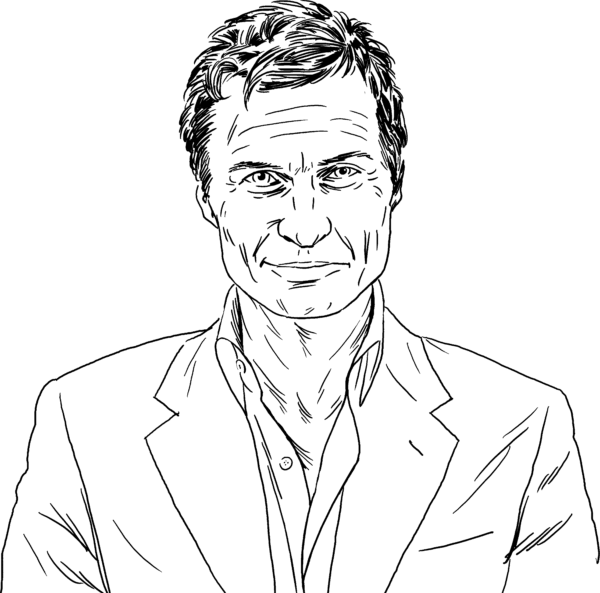 Petter Stordalen epitomizes the modern generation of the world's most accomplished entrepreneurs who think big, and for whom social responsibility and business success are inextricably linked. The CEO and owner of investment holding company Home Invest and chair of Scandinavia's largest hotel chain, Nordic Choice Hotels, 53 year-old Stordalen commands an empire of 170 premium hotels employing nearly 10,000 people in five countries. In 2012, influential business magazine Forbes estimated his net worth at USD 1.2 billion, generated from investments in hotels, shopping centers and other properties. Stordalen got off to an early start building his business credentials – at the tender age of 10, he worked at his father's grocery store in the Norwegian port town of Porsgrunn and two years later at the age of 12 went on to claim the title of the region's top strawberry seller. Stordalen moved into property management in his early 20s before going on to co-found Steen & Strom Invest, one of Norway's largest commercial real estate firms. On the cusp of his mid-30s, the serial entrepreneur entered the hotel business by acquiring and developing the Scandinavian operations of Choice Hotels. In 2000 he set up Home Invest as the parent company for his many hotel, real estate and investment endeavors. A dedicated environmentalist, Stordalen and his model-turned-physician wife Gunhild Stordalen support a number of philanthropic causes through the Stordalen Foundation, which focuses on environmental and social responsibility. The organization has funded technology development, renewable energy, environmental protection and consumer behavior modification projects. In 2002 the colorful entrepreneur made headlines by chaining himself to a bridge at a UK nuclear reprocessing plant to protest the inadequate disposal of hazardous waste. In 2007, he once more engaged in personal activism when he was charged with trespassing on Malmøyakalven island in Norway to protest the dumping of toxic mud in the Oslofjord, an inlet in the country's southeast. Stordalen has received many business accolades, including Scandinavian Businessman of the Year 2004, the Ernst & Young Entrepreneur of the Year Award 2010, the Grant Travel Awards for Best Scandinavian Hotel chain in 2007 and 2008, and the Best Place to Work Award from 2008 – 2011. An avid sports buff, Stordalen has been a leading sports figure in Norway and is a former Ironman triathlete.
---
2. Sebastian Siemiatkowski, 35, Sweden, Co-founder & CEO, Klarna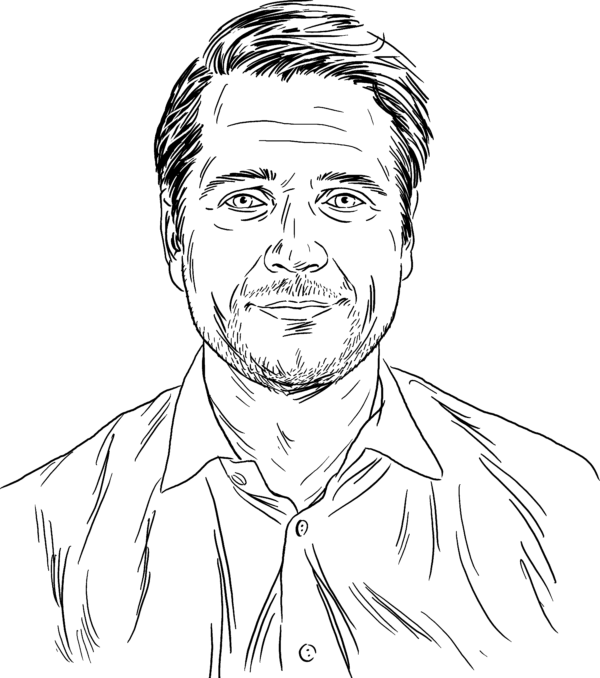 The back story behind Sebastian Siemiatkowski's rise to become the CEO of Swedish e-commerce giant Klarna, is a narrative involving energetic young entrepreneurs, the inevitable setbacks involved in starting and expanding a business and sheer persistence and belief in an idea whose time had come. Siemiatkowski's story is also a classic tech sector rags-to-riches saga that has seen him go from flipping burgers at a local Burger King fast food outlet to sitting atop one of the world's most innovative tech companies. The idea for an online payments facilitator failed to gain traction initially, but Siemiatkowski and his co-founders went on to establish Klarna in 2005, surrendering a sizeable chunk of the business in exchange for a modest initial stake of 60,000 euros to get it off the ground. The company's business proposition satisfied a yawning gap in the online transactions market, and saw it reach profitability in 2006, just one year after establishment. Today, payments enabler Klarna facilitates in excess of USD 11 billion in online sales (2014), employs 1,400 and commands 10% of the e-commerce market in Northern Europe. It accounts for 40% of all e-commerce sales in its native Sweden. The company serves 45 million customers and 65,000 merchants in 18 markets across northern, central and eastern Europe as well as the US and UK. In June 2016, business news network CNBC ranked it among the top 10 global disruptor companies with a market valuation in excess of USD 2 billion.
---
3. Lars Rebien Sørsensen, 61, Denmark, President & CEO, Novo Nordisk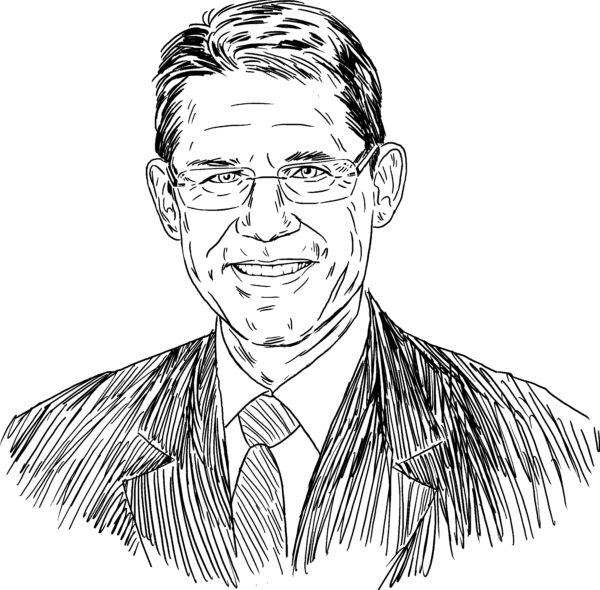 Lars Rebien Sørsensen's unconventional thoughts on Novo Nordisk's wildly profitable business strategy of focusing narrowly on the company's strengths reveal why he has been named among NBR's Top 20 Thinkers. Sørsensen joined Novo Nordisk's Enzymes Marketing in 1982 and became President and CEO in 2000, in the process assuming control of a multinational pharma giant that employs 41,600 people in 75 countries and sells in more than 180 territories. In 2015 Novo Nordisk saw its profits rise 32% from the previous year to NOK 34.9 billion (USD 4.2 billion). The company measures its success on the basis of what it calls a triple bottom principle, which emphasizes financial, social and environmental responsibility. In 2015, the prestigious periodical Harvard Business Review named Sørsensen the year's top-performing CEO. In an interview with the publication, Sørsensen was not afraid to attribute some of the company's success to pure luck. He also eschewed the holy grail of diversification in favor of a narrow focus on a single area of competence. Over the years, Sørsensen has developed strong operational competencies and extensive knowledge in innovation, marketing and HR. He has served on the board of several other companies in various industries and became adjunct professor at the Faculty of Life Sciences of the University of Copenhagen in 2007. In 2005 he received the French Chevalier de l'Ordre National de la Légion d'Honneur.
---
4. Risto Siilasmaa, 50, Finland, Founder & Chairman, F-Secure Corporation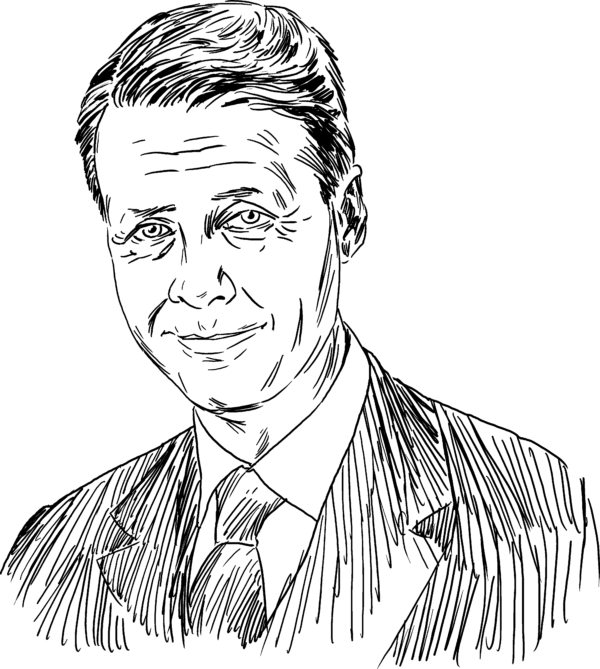 A titan on the Finnish corporate scene, Risto Siilasmaa has played a central role in shaping the success of two of the country's major tech companies. He is founder and chairman of cyber security firm F-Secure and former CEO and Chairman of Nokia. In 1988 Siilasmaa and co-founder Petri Allas set up the IT training and database company Data Fellows. The firm launched its first anti-virus product in 1994 and became F-Secure in 1999. Since then, it has expanded to become a global cyber security company, with offices in 20 countries and a presence in more than 100 locations worldwide. In 2016, research firm Gartner listed F-Secure as a visionary company in its Magic Quadrant for Endpoint Protection Platforms. Siilasmaa is the company's largest shareholder, with a stake of just under 38% in the business. He has served on the board of networks company Nokia since 2008 and became chairman in 2012. He was interim CEO from 2013 – 2014 during a stormy transition period which saw the company shed its mobile phone division to focus exclusively on the networks business. Under Siilasmaa's steady hand, Nokia has seen its market value rise to just over USD 30 billion in 2016, up from roughly USD 20 billion in 2012. Siilasmaa plays an active personal role in developing the Finnish technology sector: as a business angel he has invested in a number of tech startups and has served on their boards, claiming an interest in "soft values" rather than financial returns.
---
5. Daniel Ek, 33, Sweden, Co-founder & CEO, Spotify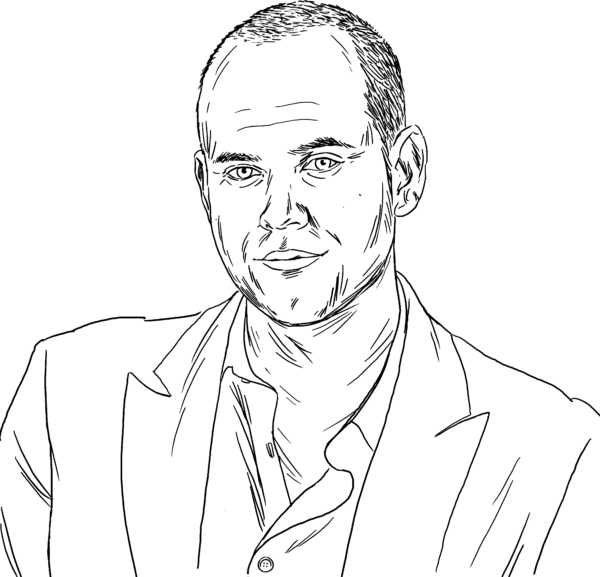 Spotify co-founder and CEO Daniel Ek was bitten by the entrepreneurial bug early on. The serial techpreneur set up his first company in 1997 when he was just 14. Since that time, he has been involved in a number of other ventures, including online advertising company Advertigo, and the Nordic auction company Tradera, which were later acquired by TradeDoubler and Ebay respectively. He was also previously chief executive of µTorrent, a popular peer-to-peer file sharing service and CTO of Stardoll, a fashion and entertainment company for tweens. In 2006, Ek partnered with TradeDoubler co-founder Martin Lorentzon to establish the music streaming service Spotify. The duo launched the business in 2008 and by June 2015 had more than 75 million active users and had accumulated some 30 million subscribers by March 2016. Headquartered in London, UK, the firm operates in 19 locations and employs 1,600. Spotify has succeeded in harnessing contemporary technology and payment models to challenge traditional notions of serving music lovers and helping performing artists monetize their output. As of June 2015, it had paid out some USD three billion to rights holders. In June 2015, the company raised a hefty USD 526 million in equity financing and another USD one billion on debt in early 2016. In June 2015 it was valued at USD 8.5 billion. A keen aficionado of football and the guitar, Ek devotes much of his time to maintaining a nurturing and inspiring working environment for Spotify employees.
---
6. Ilkka Paananen, 38, Finland, Co-founder & CEO, Supercell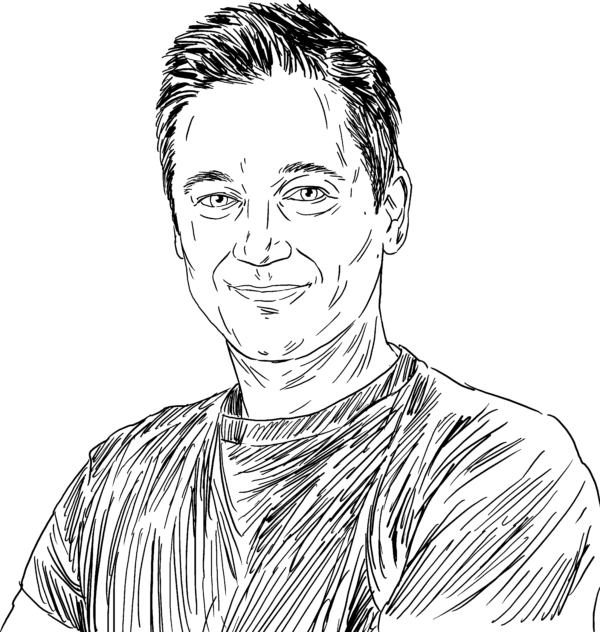 Few Finnish entrepreneurs have demonstrated the power of thinking big and broad like Ilkka Paananen, co-founder and CEO of supernova gamemaker Supercell. Established in 2010, Supercell is one of the country's premier money-spinners and a model of corporate responsibility. Two 2012 releases, Hay Day and the perennial favorite Clash of Clans generated staggering revenues of USD 2.5 million a day in 2013. In 2015 Supercell posted revenues of USD 2.3 billion, which it converted into USD 924 million in profits. Not surprisingly, Supercell has been an investment magnet. In 2013, the Japanese company Softbank paid USD 2.1 billion for 51% of the game firm, upping ownership to 73% the following year. In 2016, the Chinese internet giant Tencent Holdings picked up 84% of the company for USD 8.6 billion, making Supercell Europe's first decacorn, or startup valued at over USD 10 billion. Paananen is also co-founder and chair of the Me. Foundation, which funds programs for marginalized youth.
---
7. Anita Krohn Traaseth, 44, Norway, Author & CEO, Innovation Norway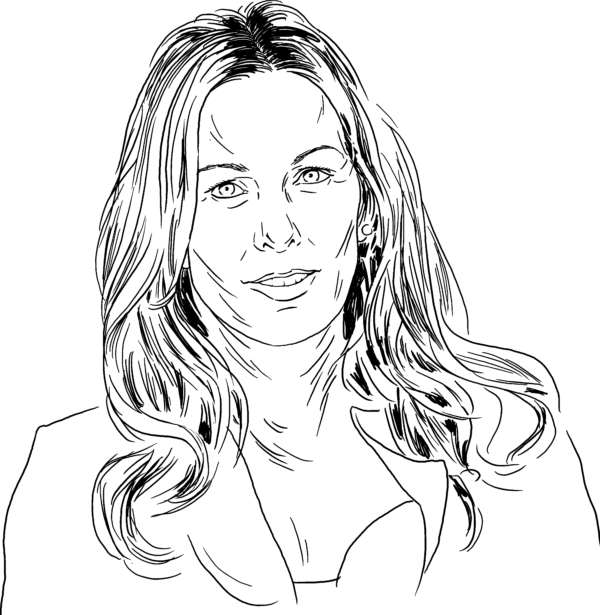 Krohn Traaseth's impeccable business degree includes roles as Managing Director of Hewlett-Packard's Norwegian country operations, CEO of research commercializing company Simula Innovation and strategy director of the international certification company DNV Software (now DNV GL). In 2014 she was appointed CEO of the Norwegian government's most important tool for development of Norwegian enterprises and industry, Innovation Norway. She enjoys a high profile on the Norwegian business scene and have held many board memberships. An accomplished communicator, Krohn Traaseth published her first book in 2014, Good Enough for the Bastards (Godt nok for de svina), which went on to become a local bestseller. She was voted one of Norway's top young business talents in 2003 and ranked among the country's top 40 leader potentials in 2009. In 2012 she received the award for best female ICT industry leader and was voted 2013's Social Media Personality of the Year by the media, marketing and communications website Kampanje. Krohn Traaseth enjoys a high profile on the Norwegian business scene and holds many board memberships.
---
8. Ilja Laurs, 40, Lithuania, Entrepreneur & Investor, Nextury Ventures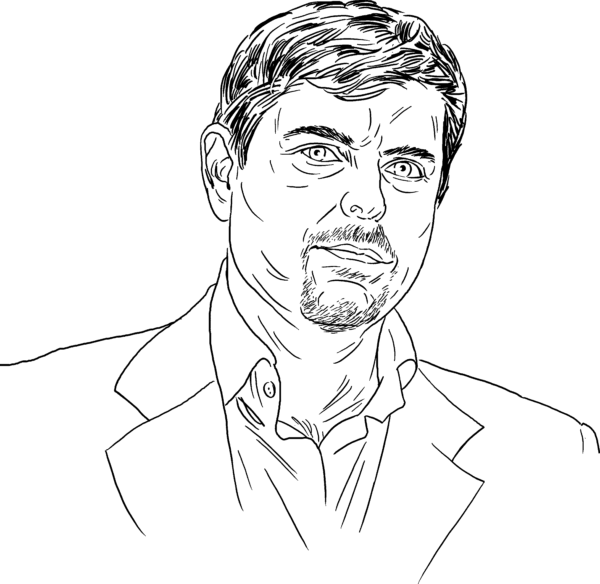 A consummate serial entrepreneur, Ilja Laurs has established more than 10 successful business projects since 1999, including Lithuania's largest hotel reservation system lithuanianhotels.com, mobile payment system MicroPay, mobile game studio Midas Games and 3D professional photography portal geoglance.com. In 2002 Laurs set up GetJar, one of the world's largest independent app stores, which he later sold to the Chinese company Sungai Mobile for USD 50 million, and where he remains chairman of the board. In 2014 he founded Nextury Ventures, a venture capital fund that bankrolls early stage startups as well as fast growth and potentially high-value ideas. In 2011 Laurs was named European Manager of the Year by the European Business Press Association, was nominated one of The Wall Street Journal's 25 European Tech Leaders, and was also dubbed Technology Pioneer 2011 by the World Economic Forum.
---
9. Bjørn Kjos, 70, Norway, Founder & CEO, Norwegian Airlines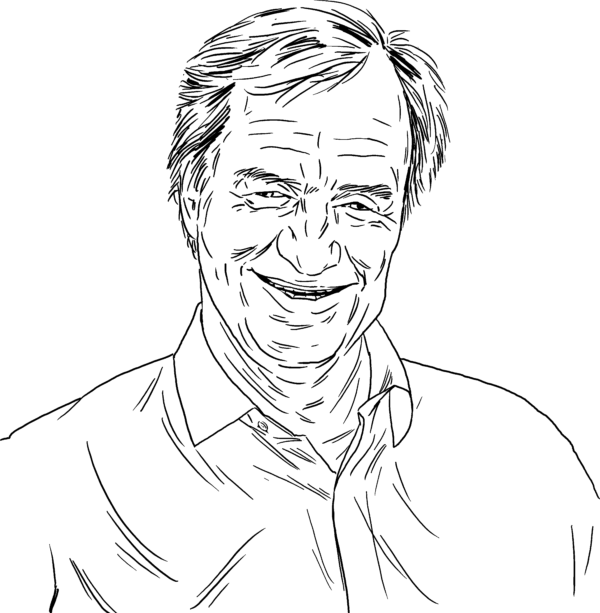 It would not be an exaggeration to credit Norwegian aviator, lawyer and business magnate Bjørn Kjos with upending the game for consumer air travel in the Nordics. Kjos is the CEO and founder of Norwegian Air Shuttle, the second-largest airline in Scandinavia, and the third-largest budget airline in Europe. In 1993 Kjos collaborated with former employees to purchase the bankrupt airline Busy Bee, which they later refloated as Norwegian Air Shuttle. Kjos chaired the company from 1993 to 1996 and took over as CEO in 2002 and has since developed the airline to become one of the leading commercial air carriers in the region. Norwegian reported revenues of USD 2.7 billion in 2015, when it transported nearly 26 million passengers and employed just over 4,500 people. Kjos is the airline's largest shareholder with a 20% stake in the parent company and his net worth has been estimated at USD 304 million. Norwegian has been consistently ranked among the top carriers worldwide.
---
10. German Gref, 52, Russia, President & Chairman, Sberbank Russia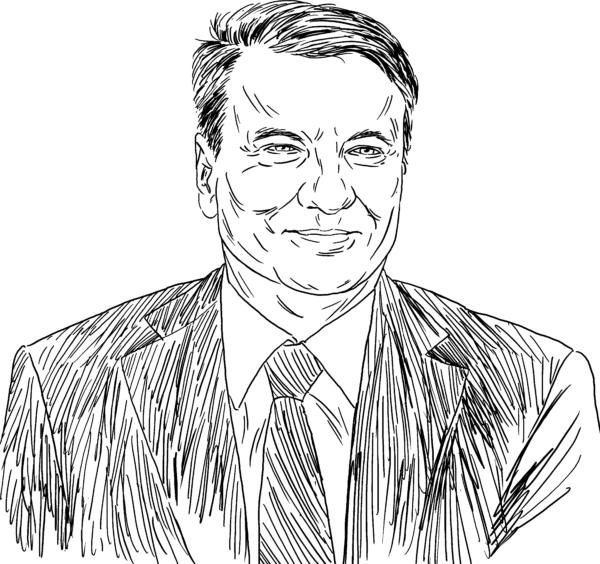 Statesman and top-tier executive, since 2007 German Gref has successfully implemented a series of reforms at Russian state-owned savings bank Sberbank, resulting in improved efficiency and a turnaround in corporate culture. Prior to his appointment to Sberbank, Gref served for seven years as Minister for Trade and Economic Development of the Russian Federation. Together with the Minister for Finance Aleksey Kudrin, Gref created the Stabilization Fund, whose primary goal was to facilitate repayment of Russia's foreign debt. By the time Gref left the Ministry, the Fund had grown to over USD 130 billion. With Gref at the helm, Sberbank launched a range of digital services, which have seen some 30 million active users of online banking services, 11 million active users of mobile banking apps and 27 million active users of its mobile bank text message service. In 2015 Sberbank earned USD 3.5 billion on roughly USD 15 billion in revenue and now employs over 330,000 employees in 22 countries.
---
11. Johan Forssell 45, Sweden, CEO, Investor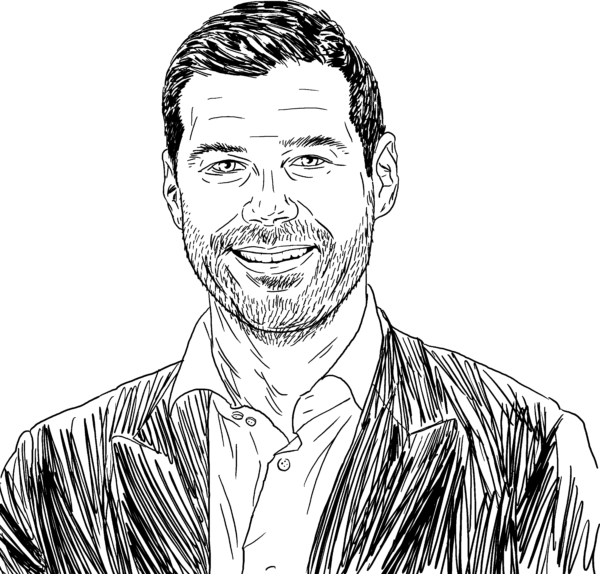 In 2015 Johan Forssell took over as President and CEO of Investor AB after overseeing the firm's core investments, such as engineering firm Atlas Copco and financial services institution SEB, since 2006. Originally established in 1916 by the Wallenberg family of industrialists, Investor has holdings in high-quality, international companies across a range of industries, including Ericsson, Electrolux, Wärtsilä, ABB, Nasdaq, Saab and AstraZenica as well as small companies with interesting technology. In 2015, the firm recorded profits of over USD two billion and the value of net assets stood at around USD 32 billion. Forssell joined the company in 1995 and prior to his appointment as President and CEO, he held positions such as head of research, head of capital goods and healthcare sector, analyst at Investor AB Core Holding and project director at Aleris. Forssell also holds board positions in Atlas Copco, Saab and Investor subsidiary Patricia Industries.
---
12. Taavi Kotka, 37, Estonia, Creator & CIO, Estonian e-Residency Program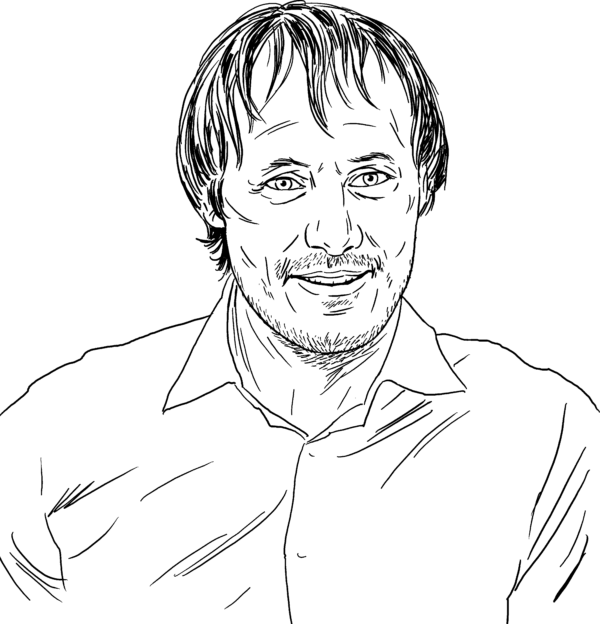 Taavi Kotka is a co-founder of the e-residency concept that has placed tiny Estonia at the epicenter of the global tech community. In 2014, Kotka teamed up with Ruth Annus and Siim Sikkut to propose the goal of 10 million e-residents by 2025 as part of a competition by the Estonian Development Foundation. The rest, as they say, is history and the project took off with the prize money awarded by the Foundation. Just one year into implementation, the ambitious project is already on track to reach 5,000 e-residents, with 7,600 applications pending. Now known as Estonian CIO, Kotka cut his teeth in technology as owner and chief development officer at enterprise software company Webmedia, later Nortal, where he became CEO in 2005 and chairman in 2006 before leaving in 2012 to become Deputy Secretary General at the Economic Affairs and Communications Ministry. In 2011 Kotka was named Ernst & Young's Entrepreneur of the Year and in 2016 he received Estonia's White Star III Class Order.
---
13. Mikko Wirén, 44, Finland, Founder & Chairman, Pihlajalinna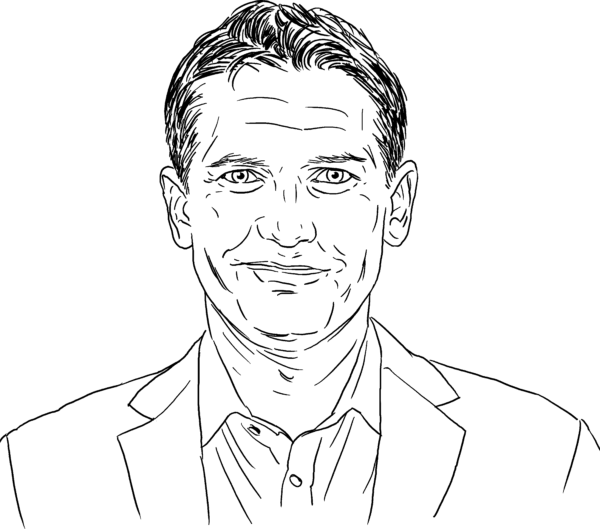 Credited with being the man behind a 15-year period of rapid growth by the private health services provider Pihlajalinna, Mikko Wirén has become an influential voice in the Finnish health care sector. In 2015, Wirén saw the company post revenues of some EUR 213 million – up 43% over 2014 – and guided it through a stock exchange listing. The firm is now on track to record even higher turnover in 2016, estimated at over EUR 400 million. Since its beginnings as a health worker temp agency in 2001, Pihlajalinna expanded into providing specialist health services and outsourcing services in 2005. Since then, under Wirén's lead as CEO, it has grown to become one of Finland's leading social and health services providers with medical centers, occupational health centers, dental care facilities, reception centers and elder care services and a workforce of 4,000. In 2013 Wirén was voted Influencer of the Year by the Finnish Health Care sector.
---
14. Linda Liukas 30, Finland, Author & Founder, Rails Girls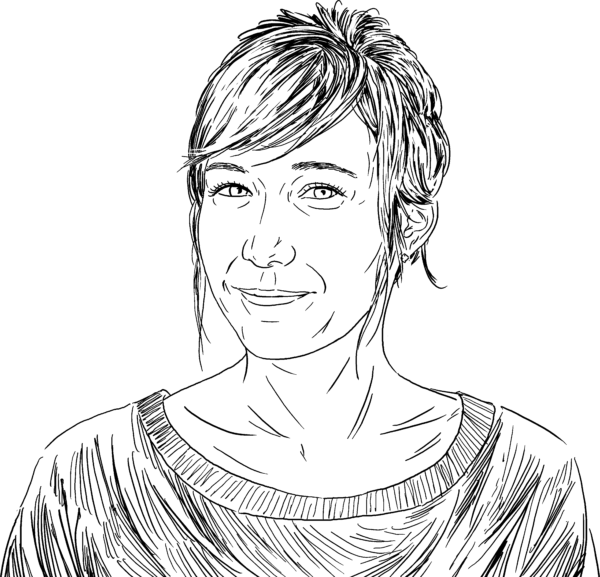 While other influencers make their mark by thinking big, Linda Liukas carved out her own space as an opinion leader by thinking small. Specifically, by targeting children, particularly girls. The 30 year-old Finnish software programmer and coding ambassador asserted herself on the world map by raising the most money for a children's book on the crowdfunding platform Kickstarter – some USD 380,000. The book, Hello Ruby: Adventures in Coding, provides youngsters with a basic introduction to coding and programming using colorful illustrations and engaging activities. Liukas also established Rails Girls, a website designed to help women learn programming fundamentals. The site became a success and spawned live workshops, with Liukas hosting seminars for upwards of 10,000 women in over 200 cities worldwide. In 2013 the European Commission appointed Liukas Finland's Digital Champion. In 2014 she was awarded a Finnish State Prize for Children's Culture.
---
15. Pavel Durov, 32, Russia, Digital entrepreneur & Founder, Telegram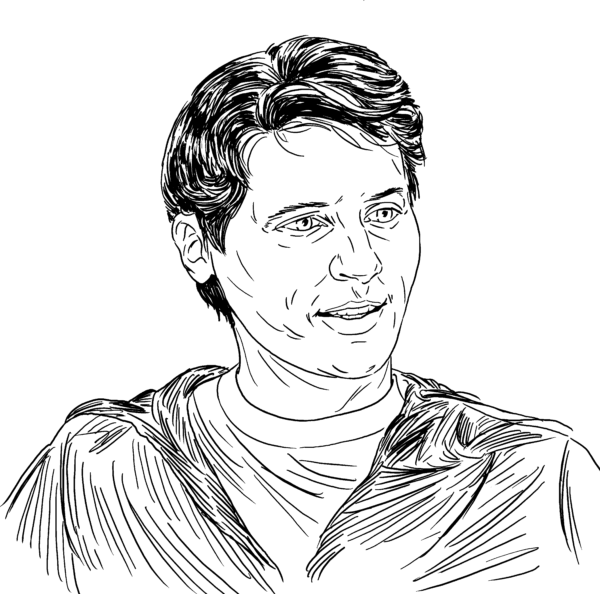 Best known for launching hugely popular Russian social networking site VKontakte in 2006, Pavel Durov is one of Northern Europe's undisputed young Turks of entrepreneurship. Durov developed VK as it became known, to be the largest European-based network with some 360 million accounts. Available in 76 languages, VK is very popular with Russians and is the most-visited site in the country. After selling off his 12% stake in the company in 2013, the so-called Mark Zuckerberg of Russia wasted no time getting to work on his next social media project. Launched in mid-2013, the encrypted messaging app Telegram went on to accumulate upwards of 100 million active monthly users by early 2016. The company said that the service was signing up 350,000 new users every day and delivering 15 billion messages daily. Earlier in 2016, Durov dismissed conjecture that Google had pitched a USD one billion offer for the rapidly-growing messaging app.
---
16. Uldis Pīlēns, 59, Latvia, Chairman, UPB Holdings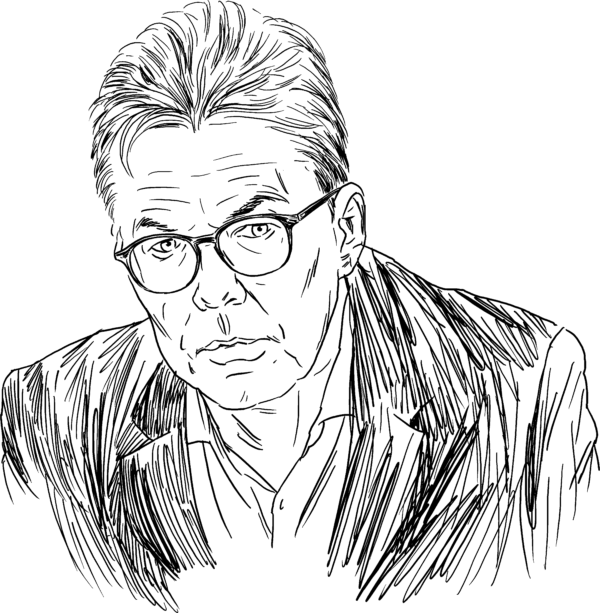 Uldis Pīlēns is a prominent architect and entrepreneur who, as founder and chairman of UPB Holdings, grew the company from a small architectural bureau into a major diversified pan-European industrial group in 25 years. During his tenure, Pīlēns has expanded the company into business areas such as engineering, production, construction and sales. The group now includes subsidiaries in Sweden, Norway, Denmark, Iceland, Germany, Switzerland and the United Kingdom and employs more than 1,300 employees across 40 enterprises and production units. UPB Holding has been recognized with the Ruban d'Honneur award (in 2015 and 2011) in the European Business Awards. The firm also received the Champion of Exports prize in the annual Latvia's Export and Innovation Awards in 2013. In 2015 the Latvian Employers' Confederation named Pīlēns Entrepreneur of the Year for his contribution to the development of the local business environment.
---
17. Gunn Wærsted, 61, Norway Chairman, Telenor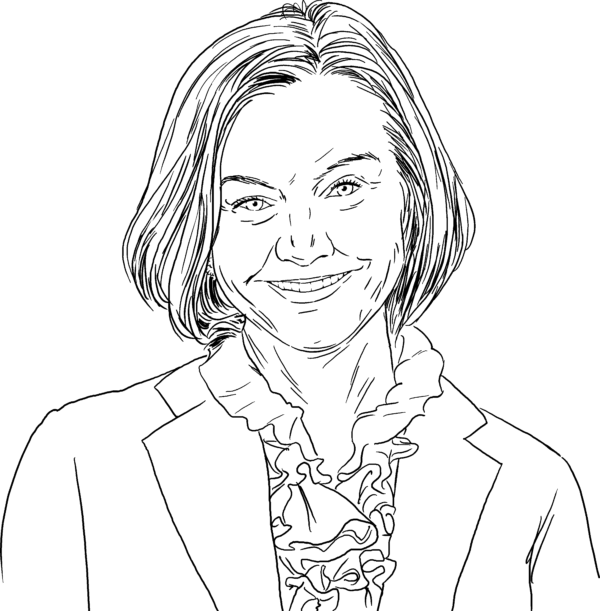 A business heavyweight in her native Norway, Gunn Wærstad was appointed chair of Telenor in early 2016. One of the leading mobile operators in the world, Telenor Group has 208 million mobile subscriptions and operations in 13 markets. Revenues in 2015 topped USD 15 billion. Prior to Telenor, Wærstad served as Executive Vice President and Group Executive Management team member with Nordea Bank and was the institution's Country Senior Executive up to 2016. She has held a number of other senior executive positions in the banking and insurance sectors, including holding the role of CEO of SpareBank 1 Gruppen and the SpareBank 1 Alliansen, Group Executive Vice President of the country's largest financial services group DNB and CEO of Vital Forsikring, the largest Norwegian life and pension insurance company. Wærsted is also Chair of the Board of Petoro, the state-owned portfolio owner of petroleum and natural gas exploration and production licenses.
---
18. Vilborg Einarsdottir, Iceland, Founder, InfoMentor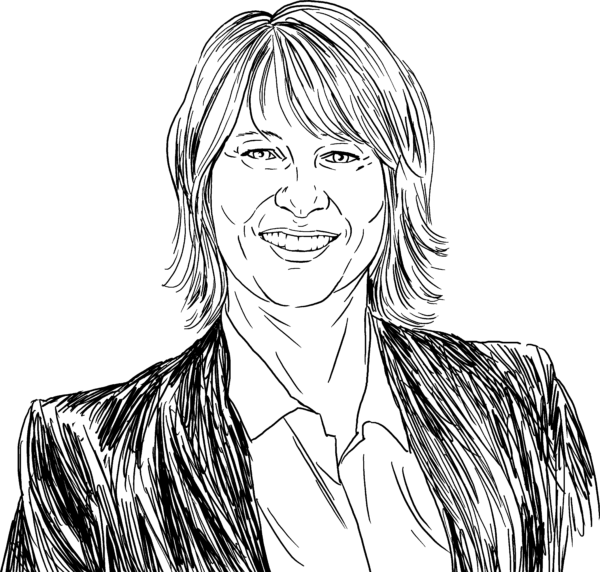 Armed with a background in education, management and strategy, Vilborg Einarsdottir co-founded e-learning company InfoMentor in 1990. Since that time she has successfully transformed the firm into a leading provider of online and mobile educational solutions. InfoMentor is used in more than 1,000 schools across the UK, Sweden, Iceland, Switzerland and Germany and some 80,000 users log into its systems daily. In 2011 the company received the Icelandic Innovation Award from the Innovation Center of Iceland and in 2013 it was named one of EdTech's top three most innovative e-learning companies in Europe. Einarsdottir is a sought-after university lecturer in Iceland and is also a popular speaker on the educational circuit. In 2012 the Icelandic President conferred on her the Order of the Falcon and she was named Business Woman of the Year 2010 by the Icelandic Association of Women Entrepreneurs. In 2009, Swedish Crown Princess Victoria awarded her the title of Female Entrepreneurship Ambassador.
---
19. Sten Tamkivi, 38, Estonia, Founder & CEO, Teleport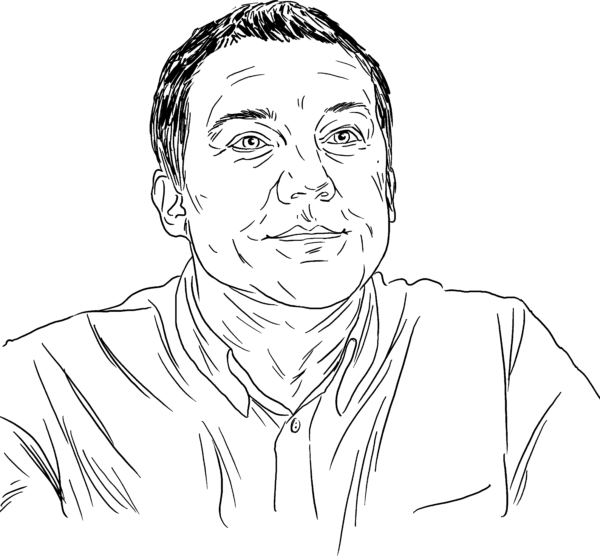 An alumnus of the founding team that introduced the game-changing service Skype, Sten Tamkivi has been a tech entrepreneur since 1996. After trying his hand at a few entrepreneurial ventures, he joined Skype as an early executive, ran the original R&D office, and held several global product leadership roles for over eight years. In 2014, Tamkivi turned his hand to entrepreneurship once more, this time co-founding Teleport, a service that supports an increasingly nomadic global tech workforce by helping match talent with startup-friendly cities worldwide. Teleport has so far received USD 2.5 million in first round investment from nine investors, including Skype co-founder Jaan Tallinn. A former adviser to Estonian President Toomas Hendrik Ilves, Tamkivi has won a number of national awards. In June this year, Teleport took home the Global Champion title at the WSA Innovation Congress in Singapore.
---
20. Kristo Käärmann, 35/ Taavet Hinrikus, 34, Estonia, Founders, TransferWise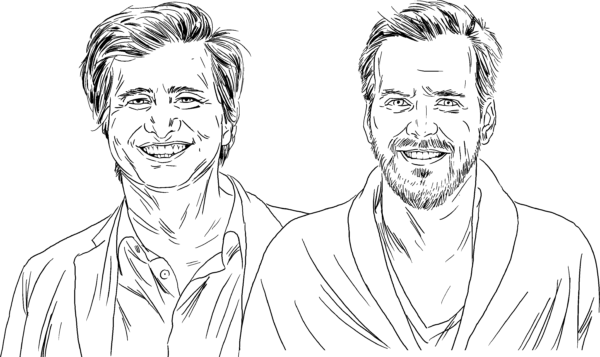 Taavet Hinrikus and Kristo Käärmann believe that money is meant to flow freely – a radical notion in a world where large financial institutions control currency flows and rates. The disruptive duo teamed up to co-found TransferWise in 2011 – turning a centuries-old industry on its head in the process. The company provides international cash transfers at current exchange rates with no hidden costs. The service is available in 59 countries and more than 500 currencies, and moves nearly USD 600 million monthly, saving more than USD 28 million in hidden fees. With Hinrikus' Skype pedigree as the Estonian firm's first employee, TransferWise has attracted many investors – as of January 2015, it had collected USD 91 million in financing and its market valuation is estimated at USD 1.1 billion. In 2015, business news network CNBC ranked the Estonian unicorn at number 8 on its 2015 Disruptor 50 ranking.
---
Download Nordic Business Report 2016 Magazine  →
---

For media inquiries and requests, please contact us at +358 20 775 1390 or media@nbforum.com
---
Artwork: Matias Teittinen/FFG