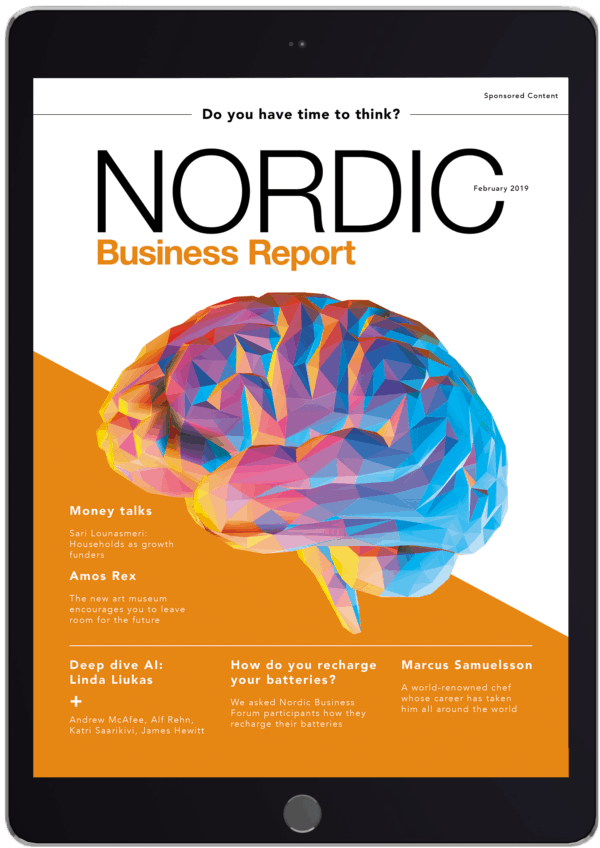 Get your digital copy of the Nordic Business Report 2/2019 issue. Featured content includes:
Marcus Samuelsson
A world-renowned chef whose career has taken him all around the world.
Money Talks Sari Lounasmeri
Households as growth funders.
Deep Dive AI: Linda Liukas
Marvelling at artificial intelligence is allowed.
Careers of change becoming an entrepreneur in your 40s
We listened to the stories of entrepreneurs from three very different Nordic companies.
Q&A: Petteri Lahtela from Oura Health
What I learned through founding Oura Health
General info
Nordic Business Report is a business magazine, which is operated, produced, edited and published by Nordic Business Report Oy. The magazine covers themes related to entrepreneurship, innovation, marketing, and leadership. In addition, the magazine publishes rankings of successful business minds.
The magazine has appeared in print 2012-2016, reaching a circulation of 100,000 in Finland, Estonia, Russia, and Latvia – and will start appearing in print again as of January 2019!
In the 2012 issue, the ranking called Finland's Thinkers 20 included Finland's greatest business thinkers and in 2013 the ranking summed up the twenty greatest Nordic business minds in Nordic Thinkers 20 ranking. In 2014, Nordic Business Report published a 30 under 30 ranking covering Northern Europe, including Nordics, Baltics and Russia. The 2015 issue ranked the Top 20 Women in Business in Northern Europe including Nordics, Baltics and Russia.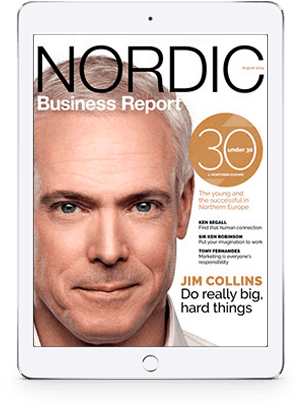 Media information
If you have a tip or want to pitch a story to Nordic Business Report journalist, you should directly contact our editor-in-chief: mia.heiskanen@nbreport.com
If you are looking into advertising on Nordic Business Report, to get an offer – please contact Nordic Business Report Sales: tarja.kivela@nbreport.com.