18Apr2023
Leader's Digest | April
In this Leader's Digest newsletter, we learn about different ways to develop the innovation skills of organizations.
Top Content Picks
💡 We got a chance to interview Jos de Blok, the founder and CEO of Buurtzorg, on how to create industry-wide change and make your organization more innovative. Take a look at our blog to learn about innovation with Jos de Blok. Read time: 12 min
💧 There are many industries that desperately require innovation due to factors such as climate change. One such industry we might not always think about is water. Read more about the increasing value of water in this NBR article.  Read time: 4 min
⚙️ Some of our past and future speakers are experts on innovation. To make the best of their expertise, we compiled a blog of 6 Innovation insights to implement in your organization. By following these tips, we hope you can elevate your culture and environment to become more innovative. Read time: 6 min
---
Our Recommended Source for New Ideas
— The Power of a Bad Idea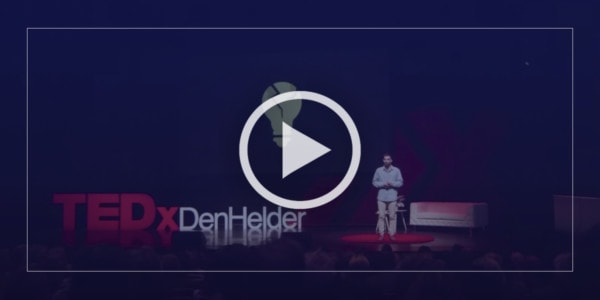 Does knowledge diminish our creativity? According to research, knowledge feeds into our creativity up to a certain point but diminishes it as we get tunnel vision and lose sight of other perspectives outside of our own.
"It can be very good to imagine a bad idea."
Rico Bakker, a Dutch podcast maker, writer, and keynote speaker discussed the power of a bad idea in his talk at TedxDenHelder. According to Rico, bad ideas and can help us become more creative and we can learn a lot from the things that we don't understand at first glance.
"It can be very smart to ask a stupid question."
Watch Rico's keynote to find out more ways to become more creative, and more innovative! Could his ideas be implemented in your organization?
---
Happening Next Month
— Speaker Contest Final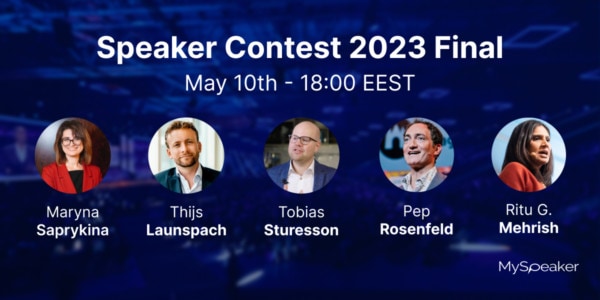 Together with Business Forum Group and MySpeaker, we're hosting this year's Speaker Contest Final on Wednesday, May 10th at 18:00 EEST!
We welcome you all to join the event online to support our finalists and enjoy their inspirational and educational (and entertaining) keynotes 💎
The finalists and their keynotes are:
Thijs Launspach – What We Get Wrong About Stress
Pep Rosenfeld – Leadership Lessons From 20 Years of Business Events
Ritu G. Mehrish – Leader's Block – The Opposite of Potential
Tobias Sturesson – How to Overcome Your Company's Greatest Culture Challenges
Maryna Saprykina – Sustainability In the Times of War
---
Stop and Think
"No one can innovate by themselves."

Anita Krohn Traaseth