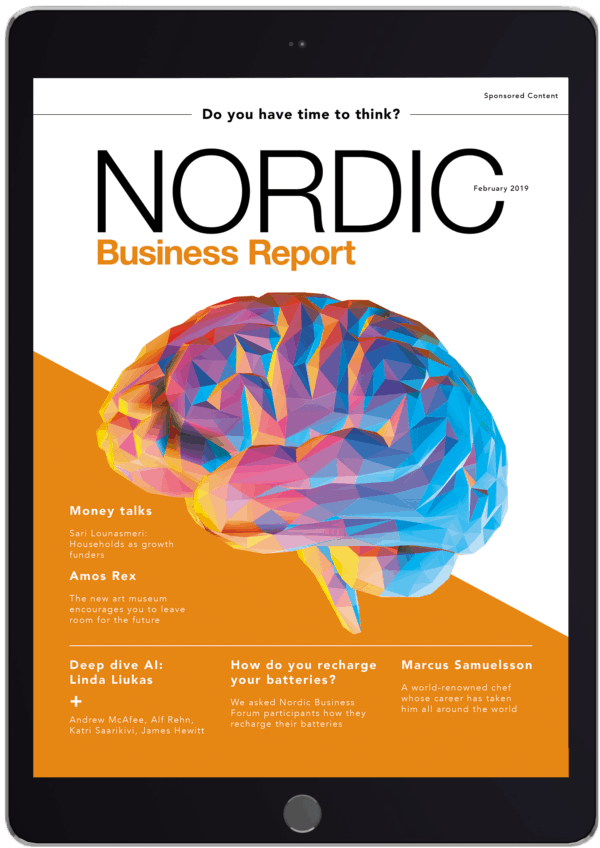 ---
Get your digital copy of the Nordic Business Report 2/2019 issue. Featured content includes:
Marcus Samuelsson: A world-renowned chef whose career has taken him all around the world
How Eric Ries, the author of The Lean Startup, is now looking to change the way corporations work
Money Talks Sari Lounasmeri
Households as growth funders.
Deep Dive AI: Linda Liukas
Marvelling at artificial intelligence is allowed.
Careers of change becoming an entrepreneur in your 40s
We listened to the stories of entrepreneurs from three very different Nordic companies.
Q&A: Petteri Lahtela from Oura Health
What I learned through founding Oura Health