21 September 2022 - Helsinki, Finland
Yuval Noah Harari
Historian, Philosopher, Author
Professor Yuval Noah Harari is the author of international bestsellers Sapiens: A Brief History of Humankind, Homo Deus: A Brief History of Tomorrow, and 21 Lessons for the 21st Century
Yuval is currently a lecturer at the Department of History, the Hebrew University of Jerusalem. He originally specialized in world history, medieval history, and military history. His current research focuses on macro-historical questions.
The Most Important Skills for the Future of Work
A keynote by Yuval Noah Harari
During his keynote at Nordic Business Forum 2022, Professor Yuval Noah Harari will discuss the following three points:
How our model of work will change within the next years

Which skills are required to thrive in the 21st century

How new technologies will affect work in the future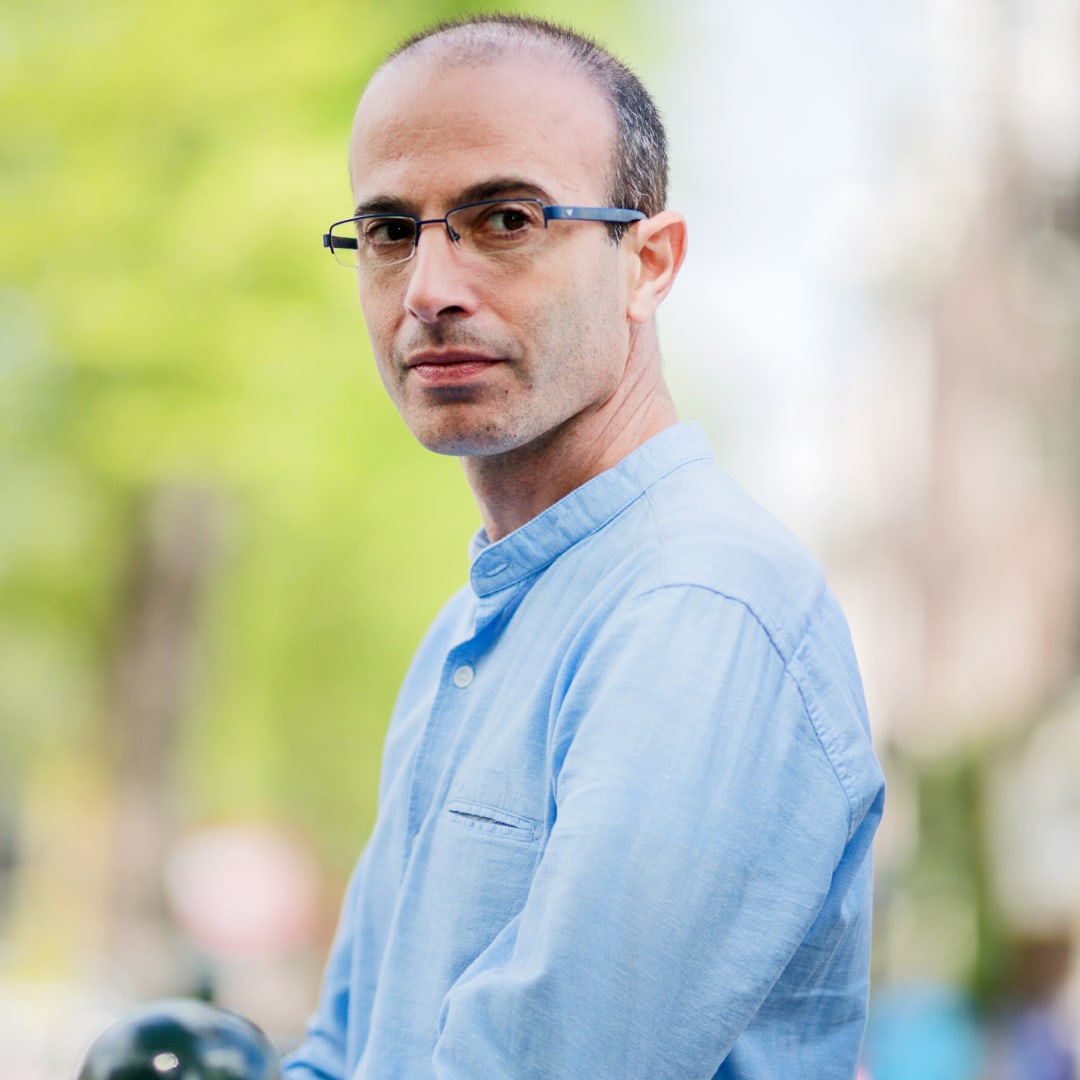 Why Should You Listen to Him?
Best-Selling Author
From 2014 to 2017, Yuval's book Sapiens: A Brief History of Humankind sold eight million copies and was translated into nearly 50 languages. In 2016 he returned with Homo Deus: A Brief History of Tomorrow, which within two years sold four million copies and was translated into nearly 50 languages.
Award-Winner
Yuval is a two-time winner of the Polonsky Prize for Creativity and Originality and in 2011 he won the Society for Military History's Moncado Award for outstanding articles on military history. In 2017 Homo Deus won Handelsblatt's German Economic Book Award for the most thoughtful and influential economic book of the year.
Acknowledged Lecturer and Writer
Yuval regularly lectures around the world. He has written for newspapers such as The Guardian, Financial Times, The Times, Nature magazine, and The Wall Street Journal. In 2018, he gave a keynote speech on the future of humanity on the stage of the World Economic Forum.
More From Yuval Noah Harari
Article, Podcast Episode, Interview
Meet the other NBF2022 Speakers
Don't have tickets yet? Fortunately, there are still a few left.