22Mar2021
From technology to human ingenuity
2021 Fjord Trend: Do it yourself innovation
As the circumstances get more challenging, human thinking and creativity take over. Technology, having perhaps assumed a spearheading role in some companies blinded by the speed of development, steps back to being a tool for carrying out the required tasks. Organizations are, again, the mighty enablers to work in the background, ensuring that those steering the ship of development – the people – have all the assets they need at their disposal.
The fact is that innovation is, indeed, moving from devices to people. When it comes to reshaping the experiences of life, we are back in the driver's seat, making the most of available tools we have.
"Now technology enables pretty much anything and the ability to innovate has become the weakest link. So many organizations struggle – sometimes for a lack of ideas, but more often to bring the ideas within their organization out to the market" says Genevieve Fry, Business Development Director, Fjord Copenhagen.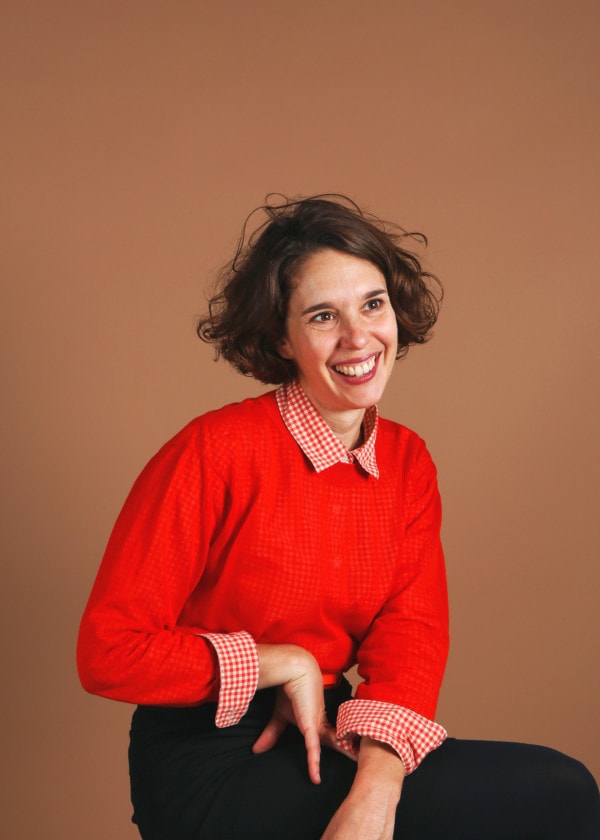 Photo of Genevieve Fry.
Exploiting the human potential
History has shown that when there is no choice, humans can stretch their capabilities to levels that a short while ago were deemed downright impossible. Necessity is, indeed, the mother of invention – this was yet again verified as people started re-organizing their life when the restrictions brought by the pandemic hit at full force.
Learning curves skyrocketed and technology was put to full use as both working life as free time were completely redefined. When there was a need, there was a way – out of free will or not, people's creativity was unleashed as even new businesses were launched at record pace.
This development was further encouraged by governments all over the world, who drew up all kinds of ways to boost innovation that evidently led to better ways to handle daily routines and even help people employ themselves. People have historically been quick to adopt new technology and slower to adapt to what it can help them achieve. Now that there has been pretty much no choice, a significant shift is taking place; people are utilizing technology to reorganize their lives – but the lives are not being adapted around the latest technological advances.
The new role of organizations
Technology has been demoted to the role of a servant, so how does this affect organizations?
"Organizations actually can adapt to find value in the fact that people are innovating for themselves, says Genevieve Fry. But innovation has become a more continuous and responsive process and rethinking how you are organized can be as instrumental to success as the development of a clear vision and strategy.  Many organizations aspire to be customer-centric: and many struggle to break free of standard product and service silos."
Then, there is the nature of innovation; to be successful, a modern brand has to be able to establish an interactive relationship with its customers. Co-creation has been something that design industry, for example, has been calling for a long time; today, it has proven itself as a concept and is being increasingly utilized in various contexts.
"Co-creation with customers is challenging and can also be a lot of fun," Genevieve Fry continues. "Taking the time to explore when, where, how and why your customers choose your product and service can become a hard habit to kick. Customer insights – often written off as "fluffy" – can be the key to always having an idea as to what's next for your business, and how to get there from here. If you believe that customers or other ecosystem players are already starting to innovate with your products, services and data, maybe it's time to consider a business model based on those circumstances."
From innovation to a product – the journey begins right now
Taking innovation into the corporate level, it is essential to also keep in mind that ideas are not all you need to stand out and become the next success story. Getting all the wheels moving at the best possible pace and to the right – or, at the very least, same – direction requires plenty of other virtues as well: stamina, courage, alignment, and leadership.
It takes time to transfer corporate innovations from initial idea into a finished product or service. While patience is one of the key virtues, organizations should look at the big picture as if they were standing on a marathon starting grid: in order to ever reach the finish line, you have to take the first step and get going.
While stamina is required, it all starts with focusing on people's creativity, both your customers and the people within your own organization. And, while running, always keep the big picture in mind and think beyond the obvious. The miracles do not happen during this mile, or during the next one. To thrive all the way, you need to be able to vision how it will all look like around mile 25, which may seem like an eternity away from the present.
You will get there sooner than you'd ever think; that is, if everything goes as planned.