25Jun2019
Learn, grow, and get inspiration from books by the NBF Helsinki speakers
Summer is the perfect moment to draw inspiration and new ideas by immersing yourself into interesting books. We picked out the written outputs of the speakers at the Nordic Business Forum Helsinki event, which will also help you to focus on the upcoming autumn event. Inspiring reading moments!
Randi Zuckerberg
Entrepreneur, investor, bestselling author, and tech media personality recently released her fourth book, Pick Three (May 2018) which challenges the fallacy of a well-balanced life.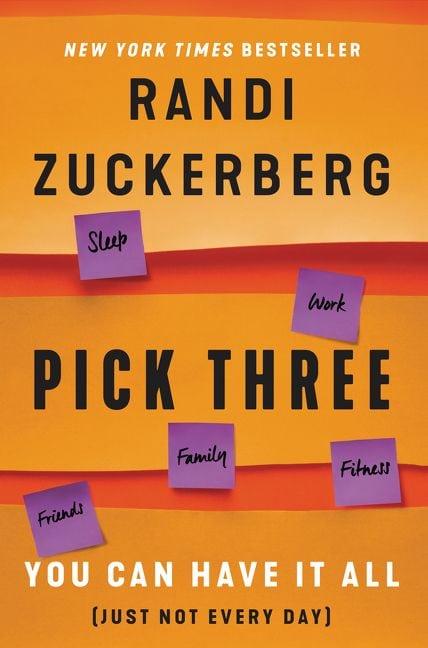 Work. Sleep. Fitness. Family. Friends. Pick Three.
In an increasingly demanding world, we've been told that we can do everything—maintain friendships, devote ourselves to work, spend time with family, stay fit, and get enough sleep. We just need to learn to balance it all. Zuckerberg doesn't believe in being well-balanced. We can't do it all every day, but we can succeed if we Pick Three.
From entrepreneurs to professionals, busy parents to students, anyone can learn to reject the unrealistic burden of balance and enjoy success in their own lives—by picking the most important areas to focus on in any given day.
Steve Wozniak
The most iconic Silicon Valley founder, Co-founder of Apple & Inventor.
Wozniak is also a published author with the release of his New York Times best-selling autobiography, iWoz: From Computer Geek to Cult Icon, in September 2006 by Norton Publishing.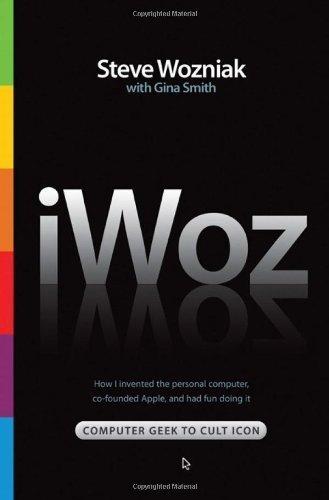 In iWoz, Wozniak gives a short history of his life, the founding of Apple Computer and some of his other ventures. Near the end of the book, Wozniak explains that he wrote the book in order to dispel some misconceptions regarding his relationship with Steve Jobs and his feelings towards Apple.
Daniel Pink
One of the bestselling nonfiction authors of the last decade. His books on work, business, and behavior have been translated into 35 languages and have sold more than 2 million copies worldwide.
Pink´s book When: The Scientific Secrets of Perfect Timing explores the science of timing in our lives and unlocks the scientific secrets to good timing to help you flourish at work, at school, and at home.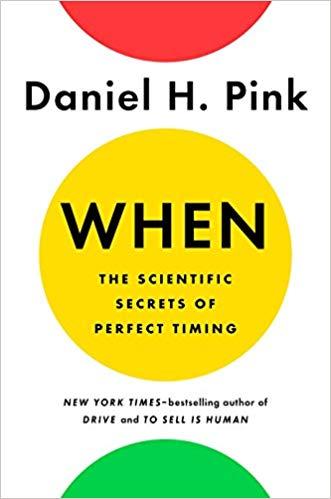 Everyone knows that timing is everything. But we don't know much about timing itself. Our lives are a never-ending stream of "when" decisions: when to start a business, schedule a class, get serious about a person. In his book Pink shows that timing is really a science and how best to live, work, and succeed. How can we use the hidden patterns of the day to build the ideal schedule? How can we turn a stumbling beginning into a fresh start? And what is the ideal time to quit a job, switch careers, or get married?
In When, Pink distills cutting-edge research and data on timing and synthesizes them into a fascinating, readable narrative packed with irresistible stories and practical takeaways that give readers compelling insights into how we can live richer, more engaged lives.
Donald Miller
Donald Miller is the CEO of StoryBrand and every year helps more than 3,000 business leaders clarify their brand message.
In his book How the Power of Story Can Grow Your Business Miller uses the seven universal elements of powerful stories to teach how to dramatically improve how to connect with customers and grow their businesses.
Donald Miller's StoryBrand process is a proven solution to the struggle business leaders face when talking about their businesses. Building a StoryBrand does this by teaching the seven universal story points all humans respond to, the real reason customers make purchases, how to simplify a brand message so people understand it, and how to create the most effective messaging for websites, brochures, and social media.
Whether you are the marketing director of a multibillion-dollar company, the owner of a small business, a politician running for office, or the lead singer of a rock band, Building a StoryBrand can transform the way you talk about who you are, what you do, and the unique value you bring to your customers.
Parag Khanna
Parag Khanna is a leading global strategy advisor, world traveler, and bestselling author. He is the founder & managing partner of FutureMap, a data and scenario-based strategic advisory firm.
Parag's newest book is The Future is Asian: Commerce, Conflict & Culture in the 21st Century (2019).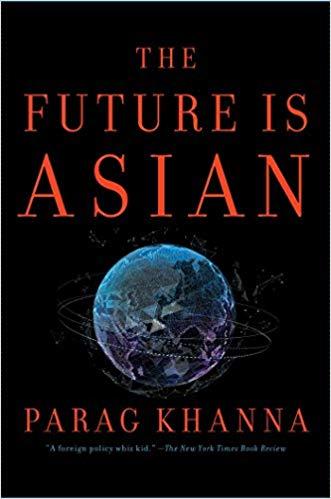 There is no more important region of the world for us to better understand than Asia – and thus we cannot afford to keep getting Asia so wrong. Asia's complexity has led to common misdiagnoses but in reality, the region is experiencing a confident new wave of growth led by younger societies from India to the Philippines, nationalist leaders have put aside territorial disputes in favor of integration, and today's infrastructure investments are the platform for the next generation of digital innovation.
If the nineteenth century featured the Europeanization of the world, and the twentieth century its Americanization, then the twenty-first century is the time of Asianization. From investment portfolios and trade wars no aspect of life is immune from Asianization. We know this will be the Asian century. Now we can get an accurate picture of what it will look like.