9Aug2021
One size seldom fits all
2021 Fjord Trend: Empathy challenge
As Covid-19 spread, took effect, and was dealt with very differently around the world and, due to other unfortunate incidents, movements such as Black Lives Matter suddenly realized they had substantial wind beneath their wings, both the awareness and concern about inequality in this world have significantly grown– in some cases, even out of proportion. While this has certainly highlighted the seriousness of inequality in our daily lives, it threw yet another challenge to already struggling companies and brands; how to convey the message of empathy and goodwill in a situation where the general development just keeps raising the bar?
To commit to the company and to become engaged, employees must be able to relate to its mission and purpose. This prerequisite has gained momentum throughout this millennium, and the speed just keeps increasing. The ethics of both the employer and its products are more important than ever, as is the approach towards issues such as responsibility and sustainable development.
In this light, the recent experiences about inequality are clearly something every organization must, one way or the other, address. With the pandemic creating new situations of inequality, for example in the job market as well as in schools, the task is more versatile than ever. However, it is also extremely urgent and essential to the respective organization's future.
Black Life Matters movement and other racial discussions became dominant in 2020. Due to Covid-19's unevenly impacts around the world, inequalities between rich and poor, old and young, men and woman, as well as different ethnic groups came more into focus as well.
"Pandemics tend to reinforce inequalities and companies should be a part of fixing it", advises Margareth Knutsen, Group Leader, Fjord Oslo. "Leadership should start by looking into their own organisation and the partners they do business with; they need to acknowledge the issues that are not in line with the company's values and proactively take action to change the inequalities."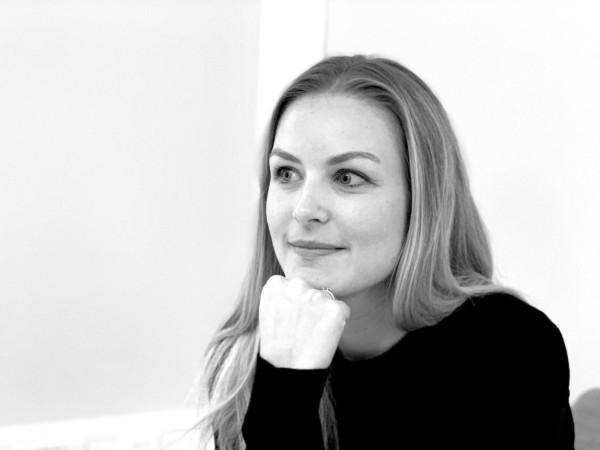 Photo of Margareth Knutsen
Mastering the art of openness
Stakeholder management has moved to the center stage; it has also become more complicated due to social media, which tends to produce unexpected narratives about incidents and beliefs that are not always that properly researched, judged, or even presented. While criticism is often quite one-sided, framed by culture wars and even purposefully run contradictory to the truth, the role of a moderator is important, especially during times when inequality is a delicate subject, and it only takes a small spark to create an explosion.
To add yet another level of difficulty to the task, every claim, no matter how false grounds it is based on, requires a response. Staying silent is a response as well, and usually it is interpreted as an admission of guilt. What companies do about inequality and how they talk about it can make all the difference. On the other hand, mastering the art of doing this has likely never been harder in recent times.
"Transparency and openness are the most important factors in the modern stakeholder management", Margareth Knutsen explains. "No company is perfect and it's important to acknowledge and be humble about it. At the same time, it's important to have a clear plan and concrete actions on how to fix the inequality issues in line with the company's core values.
Margareth Knutsen believes in involving people, listening to employees and customers, trying to understand their anger, and asking for suggestions to how to improve. On a more external communication perspective, there are many ways to get a message across and to find authentic voices that people will listen to. In Finland for instance, social media influencers have been used in the fight against Covid-19 to efficiently get people's attention.
When it comes to leading a company, good design, employee engagement and shareholder management, empathy is fundamental. No organization or leader can escape this, so more or less the only thing they can do about it is turn it into their advantage. The most serious challenge is the fact that empathy for everyone, especially these days, is unbelievably difficult to achieve – especially when it comes to social issues, which are, at the moment, just about the hottest topic there is within this framework. Add the fact that we live in a world where corporate reputation hangs on every decision or output being subjected to unprecedented scrutiny, and there is no leader you can honestly blame for rather running away from it all.
Begin by being yourself
Deep down, an organization only needs to be empathetic – and be seen to behave as such. And while it is impossible to be empathetic to everyone all the time, we simply must work our way around this challenge.
We must choose our focus points but not shy away from delicate subjects. With social media, we must participate discussions about subjects that we know will cause disagreements and even create uncomfortable environments for some. While politics, religion, money, and such issues were almost never brought up in discussions before social media, today the situation is quite different. Sustainability, Black Lives Matter, inequality, pandemic fallout, and business survival are examples of the next, more fundamental level. Stress, division and even disenfranchisement are to follow bringing up these subjects, but we have no choice but to go along and live with it.
"The most important advice is to be authentic", Margareth Knutsen emphasizes. "Companies can't take a stand to everything; they need to find the topics they really believe in and that are in line with their company values and the personal beliefs of the leadership."
Margareth Knutsen point out the essence of establishing company-specific principles for how to behave according to their beliefs, both internally and externally, and how to efficiently turn words into action. Empathy and goodwill are long term investments that need to be built over time and be coherent. That's the only way to be believable and to ensure that the statements become a part of the overall image.
While some organizations might feel that the only way to succeed in this task is to get both the message and the detail of every interaction right, the secret to success lies in effective management of narratives. This begins with trusting the brand's experience and its messaging being created, shaped, and executed in closer harmony between departments. Stories have always mattered – after all, they are central to the human experience. Now, they have become an even more essential part of a brand's image.
Successful empathy starts from the inside; first and foremost, any organization must keep most of its employees engaged. While a 100 % success rate is a bit ideal to begin with, given the development that has taken place during the past year, today it is outright unrealistic. To succeed in this, purpose must be built from ground up, focusing on internal communications. The time to spread the message outside will come only after the employees are behind it.