8Nov2022
Leader's Digest | November 2022
This week our Leader's Digest newsletter dives into the topic of organizational development and employee engagement.
Top Content Picks
✅ Video: Learn the do's and don't of effective leadership from the speakers of Nordic Business Forum 2022.
👥 Blog + Webinar Recording: The HR Analyst Josh Bersin had some great advice for companies to enhance employee engagement and retention rates during these uncertain and stressful times. To learn more, read the summary or watch the recording (available until Friday 11th of November).
 📰 Article: What are the current perspectives and planned actions of the world's most influential leaders? Find out the results of the latest Fortune/Deloitte CEO survey and other latest business news on the Nordic Business Report October review.
Opportunity to Step Up
— Webinar on Customers of Tomorrow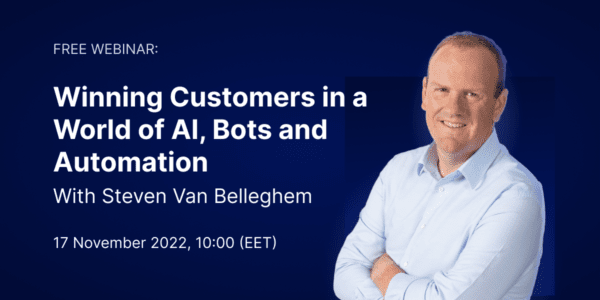 How can you win customers in a world of AI, bots, and automation?
During our next webinar on the 17th of November, we will get to hear answers to that exact question from Steven van Belleghem, thought leader on the transformation of customer relationships. He will talk about three investment axes that can help you achieve the perfect customer experience. By participating in the session, you will learn:
How to leverage data to improve experiences
The latest new customer interfaces
The strategies companies need for fighting the digital commodity magnet
Register for free to join us next week or to get the recording!
Our Recommended Source for New Ideas
— Webinar on Customers of Tomorrow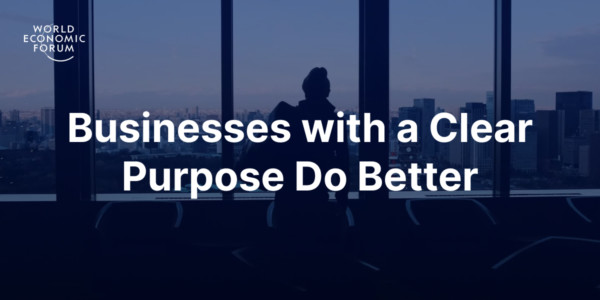 Businesses with a clear purpose do better while also protecting people and the planet. But how?
A recent article by World Economic Forum dives into a Deloitte survey on why and how companies prioritize purpose. Their analysis of the survey found that even though companies in each industry seem to have relative strengths and gaps in this area, companies across industries share four common opportunities to demonstrate purpose:
1. Walk the talk on organizational purpose
2. Act on the most important issues
3. Be proactive about measuring impact
4. Look beyond your industry
Read the full article for more information on each step.
Stop and Think
"People who buy into the values of the company have a strong sense of purpose and are passionate. They do the right thing without being told to." -Morten Hansen