29Aug2023
Leader's Digest | August
In this edition of our Leader's Digest Newsletter, we explore humane leadership 💎
Top Content Picks
💡 What type of Working Genius are you? Our Resident Reader has delved into the world of Patrick Lencioni's The Six Types of Working Genius in this insightful article.
📊 During our webinar last week, Professor Aswath Damodaran shared his insights on living with uncertainty and navigating economic storms. Find out his secrets to handling financial ups and downs in the webinar summary.
MySpeaker Webinar – Fostering Humanity Through Leadership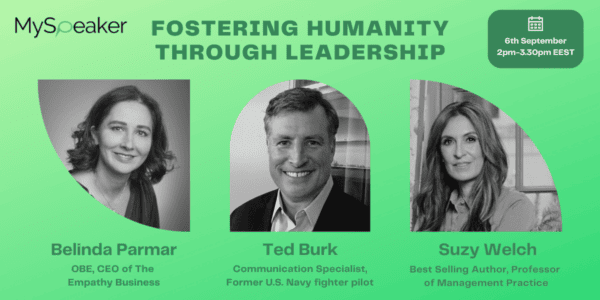 6th of September at 2-3:30 pm EEST
(Recording available for everyone who signs up)
Next week our partner MySpeaker is hosting a webinar with the theme: Fostering Humanity Through Leadership – Unlocking the Power of Empathy and Compassion.
Humanity in leadership is a profound element that is constantly becoming more relevant to all of us. Thus, to spark conversation and share insights on this important topic, we are excited to introduce you to this MySpeaker's international leadership webinar with the amazing Belinda Parmar, Suzy Welch, and Ted Burk!
Our primary focus lies in cultivating humanity at the heart of leadership. Additionally, we provide practical steps to help you shift your mindset and embrace the principles of humane leadership.
Speakers:
Ted Burk – The Narrative Factor – A Critical Piece of the Leadership Puzzle
Belinda Parmar – The Power of Empathy in a Changing the World
Suzy Welch – Discovering the Inner Leader You Were Meant to Be
"Let's build workplaces rooted in empathy, compassion, and genuine care for one another. It's time for humane leadership to take center stage."
Our Recommended Source for New Ideas – A Podcast on the Most Important Leadership Skills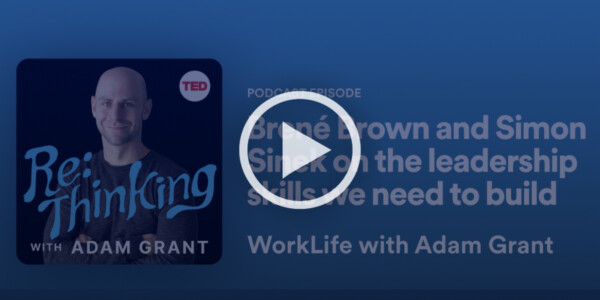 This lively podcast episode discusses the most important skills for leaders to build. Experts Simon Sinek, Brené Brown, and Adam Grant share their insights and experience on the human challenges of leadership, such as earning trust and creating better leadership opportunities for the next generation.
While the topics are extremely important, this podcast is lighthearted and easy to listen to. It is the perfect way to learn and develop while enjoying a hot beverage on a cool August evening ☕️
Stop and Think
"All rises and falls with leadership, whether it be in business, government, or religion – it's universal. History backs that up." – John C. Maxwell