7Feb2023
Top 5 Leadership Trends in 2023 – Free Executive Summary
Over the past few years, leaders have faced unprecedented circumstances. Engaging hybrid teams, dealing with quiet quitting, and leading employees remotely, just to name a few of the challenges the past years have brought.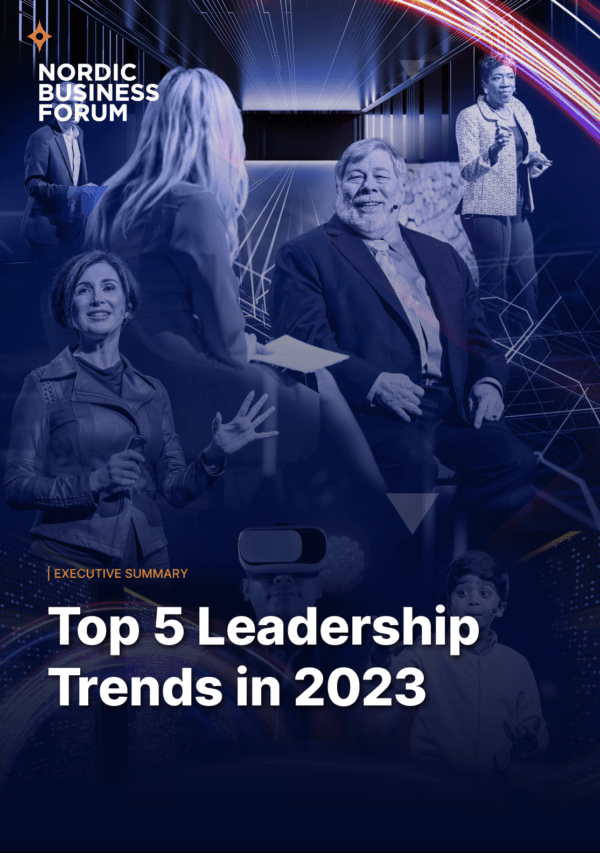 While there are still ongoing crises and uncertainty over the future, we cannot stay in survival mode forever. We must adapt to the new normal, whatever that may look like in our respective industries. In 2023, it's finally time to start thriving again.
To help you prepare for this next era, we gathered a summary of the next trends in leadership and tools for utilizing them within your company.
In this free Executive Summary, we introduce you to the Top 5 Leadership Trends in 2023:
Embracing disruption by cultivating a growth mindset
Leveraging influence to inspire meaningful change
Mastering innovation and reinvention by breaking the rules
Preparing for the future of work by harnessing diversity
Investing in human capital to meet the rising need for growth and development
We will dive deeper into each topic in the summary, explaining why they matter and what you can do to leverage these trends in your work as a leader. At the end of each chapter, we also provide you with a question to reflect on your leadership style and your organization's current situation.
Download the summary and upgrade your leadership skills to elevate your team!