6Mar2023
Introducing the Speaker Contest Semifinalists – Part 2
The first Speaker Contest Semifinal is held this week, and we wanted to introduce to you the talented people who will be competing! Twelve wonderful contestants will give their speeches on Wednesday 8th of March, and we already introduced the semifinalists participating in the first session. Now, it is time to introduce the semifinalists giving their speeches in the second session on Wednesday, at 14-16 EET!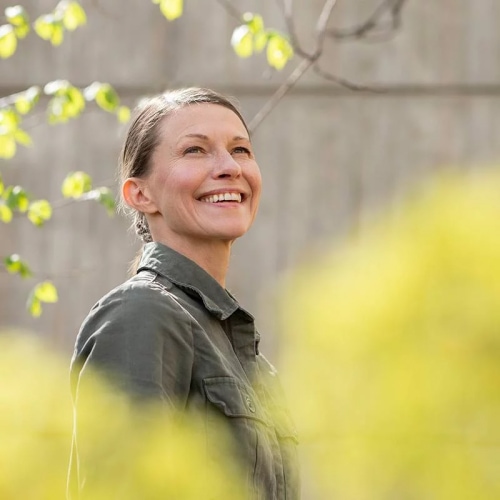 Anne Raudaskoski
Circular Economy Strategist & Head of Consulting at Ethica | Public Speaker
"Business leaders need a new vocabulary based on a worldview that embraces regeneration as a foundation for business. As a business leader you are always designing futures – not just planning operations.
My topic 'What's after sustainability?' speaks to the heart and mind: The heart in a sense that I'm convinced that every single business leader wants their business to have a positive impact on the world; not just through money flows, but through contributing to the health of the planet and our well-being. The mind through the numbers and ecological facts based on science, not an ideology. The business of business is to create regenerative solutions."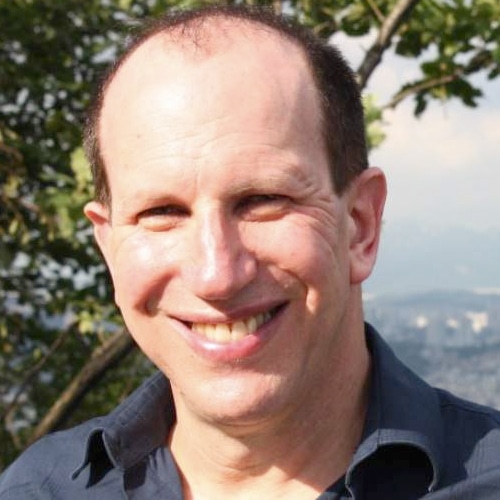 David Freeman
Entertainment & Branding Consultant | Former Executive Vice President of Disney & Star TV
"As a former Executive Vice President of both Fox and Disney, I've had the opportunity to both lead and to work closely with skilled leaders. Based on these experiences, I will share important business insights avoided in most talks on leadership, including:
What god still lives on Mount Olympus, and what kind of car does he drive?
What endangered bird was sentenced to death by electric chair?
What number is most often written in neon on the rooftops of cyberpunk cities?
Do kids play with toys, or do toys play with kids? (Note: the wrong answer will cost you €28 Billion Euros.)
If these and similar questions have been keeping you up at night, then this talk will help you get a good night's sleep. And that is my goal: to put you to sleep."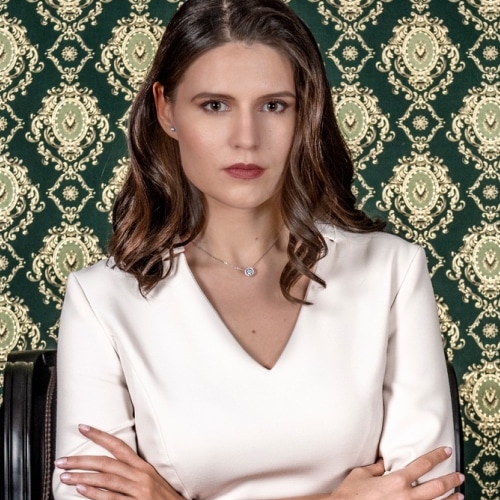 Karina Ochis
Gen Z Expert | Professor Of Leadership and Management | Forbes Council Member | Executive Consultant | Speaker | Author
"The idea for the speech, Be the Leader Maker: Transform your employees into leaders and lead disruptive change, was inspired by the multiple crises companies face at every level in our changing world. We are living in unprecedented times.
As a professor of leadership and change consultant I can tell you that 80% of change attempts fail because there is no commitment, no know-how about how to create actual change and no monitorization of the change process. I aim to guide business leaders on how to become leader makers and lead disruptive change in companies through 5 tested mechanisms.
After my speech, the audience will know exactly how to act in the face of the upcoming crisis on all fronts. Audience members will develop their self-leadership, become closer to their professional dreams, will be educated, inspired, and catalyzed towards action."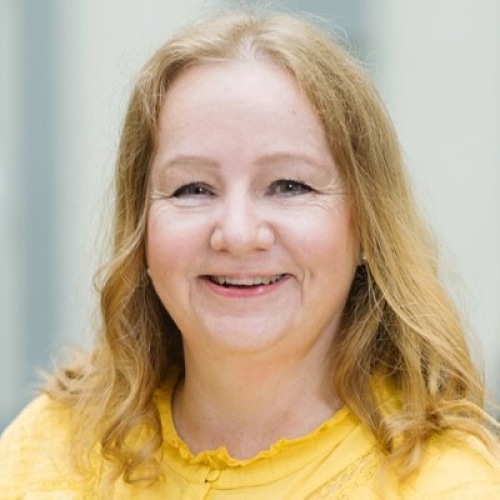 Lena Lid Falkman
Speaker and Scholar | Lecturer at Karlstad University
"The digital evolution has created a revolution in our ways of working. Knowledge work can be performed anywhere, anytime. The flexibility and autonomy we have received, demands challenges for social sustainability. We need the skills to lead ourselves in creating meaning and motivation, and the behaviors of self-management to get recovery and well-being. By translating my own and other scholars' research on self-leadership to adaptable behaviors, I am passionate about a fun, effective, and healthy work-life."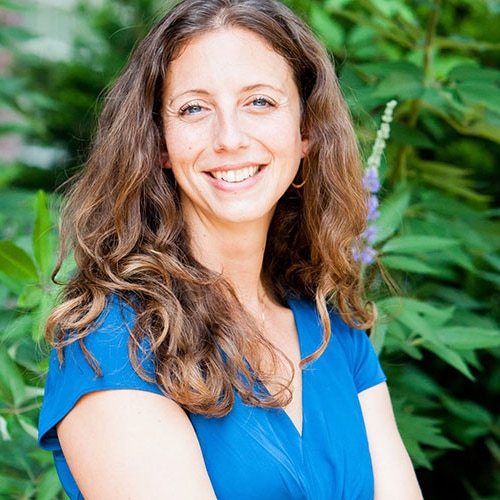 Melina Shannon-DiPietro
Executive Director at MAD Foundation
Melina Shannon-DiPietro is the Executive Director of a global food and hospitality nonprofit called MAD. The organization aims to transform hospitality and food systems, and to give people working in hospitality the skills, knowledge, and inspiration to dare to make a difference. Melina will share with us the five proprietary principles that define hospitality at its very highest level, so stay tuned!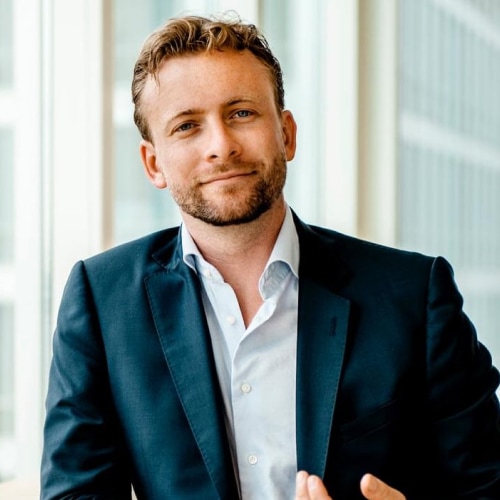 Thijs Launspach
Psychologist | Keynote speaker | Best-selling author
"As a psychologist, I've always been interested in how to cope with the demands of our complex and fast times – how to keep sane in an insane world. For individuals, this is about improving resilience and learning to cope with the stress that is inherent to the way we live and work. For companies, this is about curbing toxic productivity and installing a positive and meaningful culture. Companies should treat their employees as people rather than productivity machines. We've had a massive technological revolution in the way we live and work. I really do believe that our future will have to be more human."
A special shoutout to our Speaker Contest partner MySpeaker! The semifinals will be hosted at their studio by their very own André Noël Chaker, an award winning speaker, trainer, and Chairman of the Board at MySpeaker.
MySpeaker also offers their innovative Rhetorich coaching to all of our semifinalists to help them on their speaker journey. Rhetorich is a coaching method that utilizes AI tools and world-class trainers. What an amazing opportunity for our contestants!