7Mar2023
Leader's Digest | March 2023
In this week's Leader's Digest we dive into the topics of leadership, teamwork, and sustainable capitalism. Should you be yourself in business meetings? What are the main challenges leaders will have to face this year? What are the qualities of an ideal team player? 
Top Content Picks
🎥  How can "the meeting before the meeting" help you build relationships? Carla Harris shared her insights about authenticity and building trust in business relationships in her 2019 speech.
⚡️  Terence Mauri shared his insight on the most common blind spot for leaders and other Leadership Challenges for 2023.
🌿  What would sustainable capitalism look like in practice? We asked our NBForum 2023 speaker Rebecca Henderson. Read the full interview.
Opportunity to Step Up
– The 3 Secrets to Become an Ideal Team Player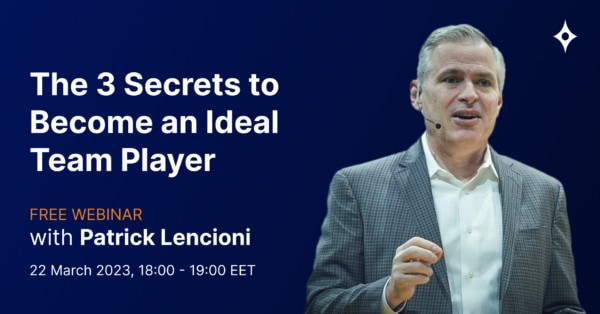 On the 22nd of March, we are hosting a webinar with a very special guest – Patrick Lencioni. Pat has been a speaker at Nordic Business Forum in 2017, and this year he is coming back! 
In this free webinar, Pat will discuss the virtues of an ideal team player and strategies for boosting the performance of other team members. 
Whether you're a leader striving to bring about a culture of collaboration to your team, or an employee who simply wants to make yourself a more valuable team member, this webinar will provide insights that can help you change your organization or your career.
You will learn:
⚡️ Strategies for boosting your individual team member's performance
👥 What makes some people better team players than others
🪑 How to ensure you have the right people on the team and in the right seats
Our Recommended Source for New Ideas
– Great Leadership Is a Network, Not a Hierarchy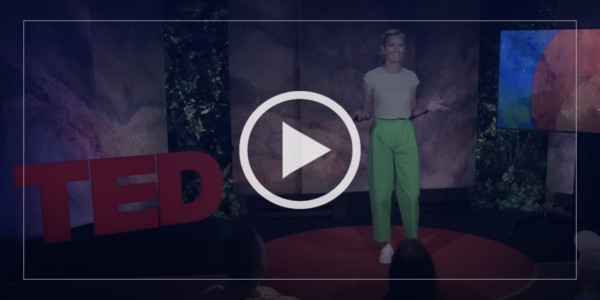 In her Ted Talk 'Great Leadership Is a Network, Not a Hierarchy' Gitte Frederiksen dives into distributed leadership.
Distributed leadership is a movement that goes beyond the traditional model of having one leader who sits on top of the hierarchy.
In a hierarchy where taking the lead, having ownership, and making decisions are left to only one or a few people, there is more room for human error.
In a network, the power of the few is replaced by the influence of the many. This is a much more productive use of resources and improves motivation and engagement.
"We need to create leaders, not followers."
Stop and Think
"Your authenticity is your distinct competitive advantage, and it is at the heart of powerful, impactful leadership"

Carla Harris