10Aug2021
NBForum Helsinki 2021 Is Canceled – Physical Event Returns in 2022
Due to the continuing COVID-19 pandemic, Nordic Business Forum 2021 event in Helsinki is canceled. The physical Nordic Business Forum event will return in Helsinki in September 2022.
Until recently, we remained optimistic that it would be possible to organize a physical event in late September this year as planned. However, in light of the most recent developments in the pandemic situation in Finland and internationally, Nordic Business Forum 2021 in Helsinki can't be pulled through.
"Our entire team was really looking forward to finally getting together with our customers, partners, and speakers. Even though there's light at the end of the tunnel, September is too soon for an indoor event as large as ours. We want each of our stakeholders to be able to make the most of the experience without feeling uncertainty or fear. We believe that only then can Nordic Business Forum be a source of inspiration, knowledge, and networks for everyone. Even though we will return with our physical event in 2022, we continue empowering business leaders through our online courses and events", says Aslak de Silva, CEO of Nordic Business Forum.
"We also want to express our gratitude to everyone who has patiently stayed with us and we hope many will continue to do so through these uncertain times. Now, we are fully focused on the future and we will immediately start putting together a better than ever Nordic Business Forum for 2022", says Hans-Peter Siefen, the co-founder and group CEO of Nordic Business Forum.
On 20-21 September 2022, Nordic Business Forum Helsinki will bring on stage Yuval Noah Harari, Amy Edmondson, Martin Lindström, Erin Meyer, and Jitkse Kramer, among others. More speakers are to be confirmed in the upcoming weeks. The event will focus on the theme of future-focused leadership. For more information, visit the event website.
On 29 September 2021, Nordic Business Forum will get together online with speakers such as Alex Osterwalder, Rachel Botsman, and Stephané Garelli. For more information about this event, check the event website.
Finally, here's a brief video message from our co-founder Hans-Peter: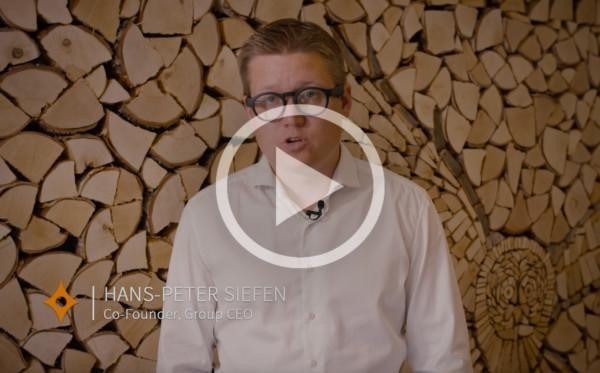 ---
All tickets to Nordic Business Forum Helsinki 2021 are automatically valid for next year's event organized on 20-21 September 2022. All live stream passes are valid for the Rethinking Business online event organized on 29 September 2021. Alternatively, all our Helsinki event customers can cancel their ticket(s) and get a full refund. For more detailed practical information check our FAQ.