HOTELS
Here is our recommended hotel for your stay in Oslo during Nordic Business Forum Norway 2018.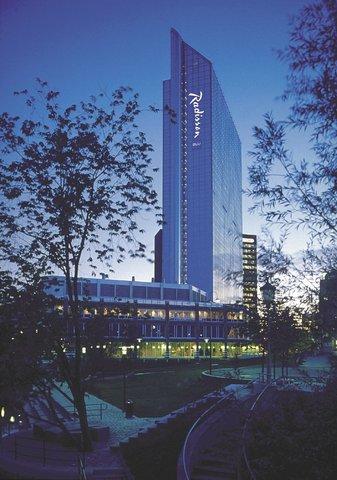 RADISSON BLU PLAZA HOTEL
The four-star Radisson Blu Plaza Hotel is directly connected to the event venue, so it's the ideal choice for your stay in Oslo.
Getting here
Nordic Business Forum Norway will be held at Radisson Blu Plaza Hotel, which is easily accessible through different modes of transport. Oslo Route Planner provides information on the best way to reach the venue.
Arrival by train
Arrive at Oslo Central Station with a few-minute walk to the venue. See how to get from the Central Station to Radisson Blu Plaza Hotel on foot below.
Arrival by plane
Whether arriving via a domestic or international flight to Oslo Gardermoen Airpot, you can take the Airport Express Train to the venue. The train departs the airport every 10 minutes during peak travel times and the ride takes approximately 20 minutes. Exit the platform at Central Station and stay to the right, choose the northern exit: Central Station/Byporten Shopping. Follow signs for the Oslo Bus Terminal. The hotel is located on the right, across the walking path outside of the north exit.
Arrival by bus
National and international buses and airport buses arrive at Oslo Bus Terminal, next to the venue. See how to get from Oslo Bus Terminal to Radisson Blu Plaza Hotel Centre on foot below.
Taxi
To arrange for a taxi, call +47 (0)2323 or order a taxi on Oslo Taxi's website. Tell them that you are going to the Radisson Blu Plaza Hotel and they will know where to go.
Parking
The Radisson Blu Plaza Hotel offers parking services for guests. Overnight parking, subject to available spaces upon arrival, is charged at NOK 375 per night. Other parking possibilities close to the venue are:
Oslo Central Station – adjacent to hotel
Oslo Bus Terminal – adjacent to hotel
By foot
Radisson Blu Plaza Hotel is located almost next to Oslo Central Station (train) and Bus Terminal (bus).
From the station hall at the Central Station, go out through the exit towards Bus Terminal and Oslo Spektrum. Walk towards the roundabout, turn right to Sonja Henies Plass, and you will see the Radisson Blu Plaza Hotel.
From the station hall at Bus Terminal, go out through the exit towards Schweigaards gate. Immediately turn right and walk about 200 meters along Schweigaards gate. At the second roundabout turn right and you will see the Radisson Blu Plaza Hotel.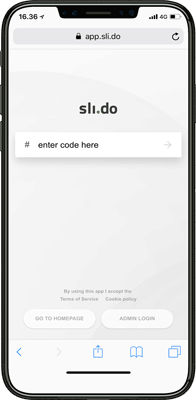 HOW TO USE SLIDO
For #NBFNorway, we are using a web-based application called Slido. It's a simple tool that lets you submit questions without downloading any software.
Here's how to use it:
Open the web browser
Go to www.sli.do and enter the event code NBFNorway
In the web app, you can ask questions, vote for other questions, view the event agenda and connect to Twitter and see what's being said.
NETWORKING


With the Brella networking app, you can easily book meetings with other guests. Download the app on Google Play or the App Store, or register at app.brella.io, and enter code nbfnorway to start networking.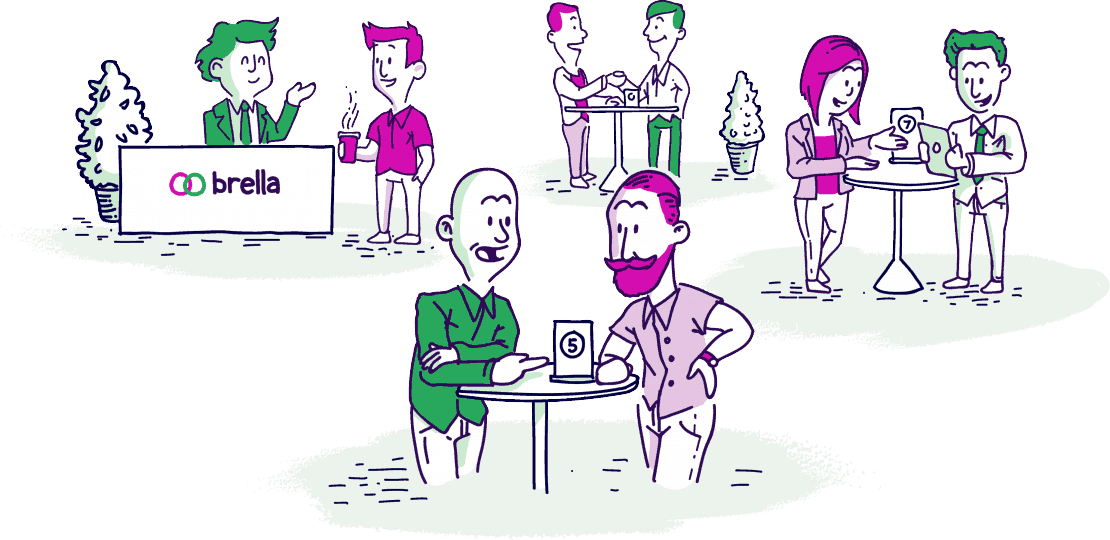 Breakout Sessions
During the lunch break, there will be 3 breakout sessions organized by our event partners Sprint Consulting, Innovation Lab of Norway, and Lager og Industrisystemer. The sessions will focus on Lean Innovation and Lean Logistics, among similar topics. All sessions are conducted in Norwegian, and walk-ins are welcome! No signups or registration required.
Session 1
Topic: Innovation case studies: Lean startup-project with focus on Lean Innovation and Corporate spin-off
Speakers:
Preben Songe-Møller
Partner at Sprint Consulting
Hege Moe Tveit
Product Development Director at Ambita AS
Hege Homlong
Innovations Director at TINE SA
Location: Munch 2 (1st floor)
Language: Norwegian
---
Session 2
Topic: Collaborative and Lean Innovation – taking innovation to the next level!
Speakers:
Truls Berg on "7 ways to boost innovation"
Open Innovation Lab of Norway
Arne Kristian Kolberg on "Our journey towards circular economy leadership"
CEO of Nortura
Tone S. Ringstad on "Cultural hacking – how to lead lean innovation in 2018"
CEO of Values@Work
Location: Munch 1 (1st floor)
---
Session 3
Topic: Lean Logistics & The Price Award for The Best Logistics Experience 2018
Speakers:
Steffen Larvoll
Marketing Manager at Lager & Industrisystemer AS
Jon Kåre Steene
Chief Program Officer at Kolonial.no
Børge Østnes
District Manager at Lager & Industrisystemer AS
Location: Kunst (2nd floor)
Language: Norwegian
---
Session 4
Topic: Measuring Innovation
Dashboards are created to track progress and aid in course correction. But what happens if the dashboard is designed for one purpose but put to use for a completely different one? Can you still trust it? Corporate accounting its a product of evolution, but it suffers from one major flaw: it's optimized to measure exploitation excellence of a mature business mode. Can you trust it to measure the search for new business models? Join the conversation and learn how to design an accounting system suitable for measuring innovation
Speaker:
Dan Toma
Author of The Corporate Startup
Location: Room 301 (3rd floor)
Language: English
FAQ
Here you will find the most frequently asked questions about Nordic Business Forum Norway 2018. If you have any additional questions, our customer service is happy to help you! Contact us by email at info@nbforum.com, or give us a call at +358 20 775 1390 / +47 922 92 228.
Can I choose the currency for the invoice?
No, the invoice will be sent in Norwegian crowns.
Why is the VAT 25 %?
As the event is held in Norway, the taxation in Norway will be applied. The VAT in Norway is 25%.
What is a KID number and how it works?
A KID number is used by Norwegian companies in their invoicing process to keep track of transactions. It identifies a customer and an invoice, regardless of who pays the bill. It can be from 2 and up to 25 digits in length. Banks in Norway keep a record of a KID number for each registered transaction. A KID number associated with a purchase will be used by the person responsible for paying the invoice. Enter the KID number from your invoice into your invoicing system and it should automatically identify your exact order so you can pay it. For customers who do not require a KID number, the invoice number can be used instead. You don't need a KID number to make a purchase.
What payment methods do you offer?
You can choose between printed invoice and email invoice. Please provide us always with the correct invoicing information. For Russian customers, we also offer Russian invoice in rubles and with the needed documents. Credit card payment methods are coming up soon.
How do you deliver tickets?
The tickets will be delivered to you via email as a PDF attachment.
Where do I need the ticket?
You need to show the ticket at the event's check-in desk when you collect your seminar pass. We accept tickets that are printed out, or as a PDF on your mobile device.
Do I need to know who will use the ticket at the time of purchase?
No. The tickets are not personal, nor do we print the attendee names on the tickets. When purchasing the ticket, the ticket is automatically allocated to the purchaser. We will send the purchaser a link through which they can change the attendee information.
Do I need to inform who is using the ticket before the event?
Yes, the name and contact information of each attendee are to be sent 14 days before the event at the latest. You can do it through the ticket link we have sent to your email.
Can I cancel my ticket?
You can cancel the ticket within 30 days from the day the order has been placed. Always contact us at info@nbforum.com if you would like to cancel your ticket. Only written cancellations are accepted. Please note that an invoice left unpaid is not considered as a cancellation. If your order was placed more than 30 days ago, the tickets cannot be canceled anymore.
What catering is included in the price of my ticket?
All the tickets include lunch and break snacks and beverages. VIP tickets also include cocktails in the evening.
I have a special diet, who should I contact?
Please let us know about your special diets through the attendee dashboard. All special diets should be informed 3 weeks prior to the event.