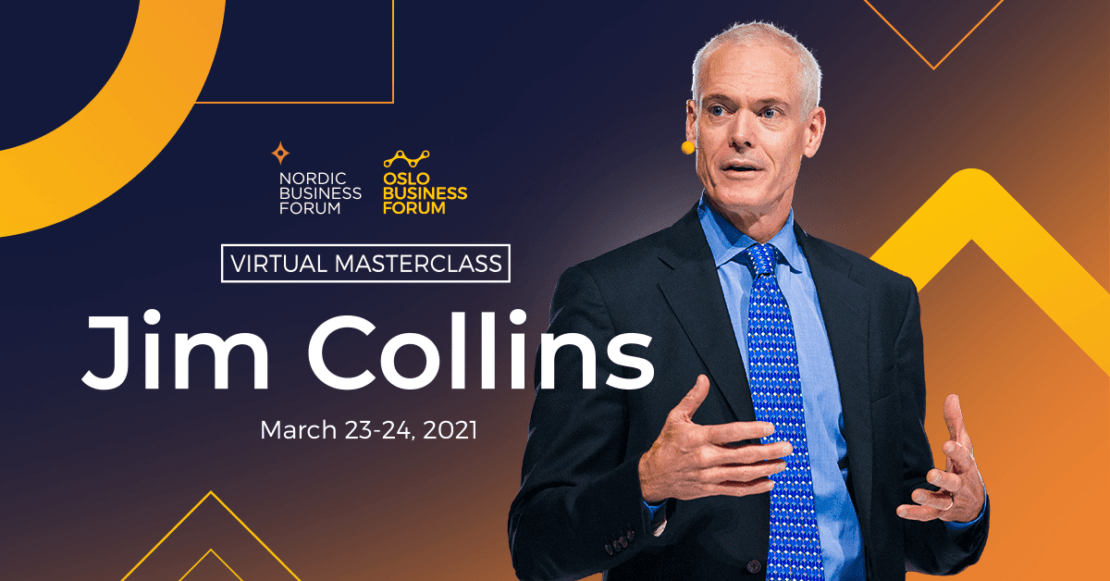 Virtual Masterclass with Jim Collins
Nordic Business Forum Virtual Masterclass with Jim Collins was held on March 23-24, 2021. During this intensive 2-day online workshop, Collins helped 120 executives to learn how to take the leap from good to great and how to prevail in the face of a crisis. The course was designed for top-level management; only CEOs and chairpersons could join.
Throughout the working sessions, Collins challenged leaders to wrestle with a series of principles and questions they need to address in order to emerge strong. His teachings also helped the participants to take advantage of the momentum amidst chaos and uncertainty. Collins pushed leaders to think hard about the disciplined people, disciplined thought, and disciplined action needed to build a truly great company that can endure.
Seats: 120
Date: 23.03.2021 - 24.03.2021
Speakers:
Jim Collins