Thank you for attending NBFNorway 2019!
On May 9th, NBFNorway 2019 put on a great show for 400 people at the Folketeateret. In the future, we will join forces with Oslo Business Forum to host Norway's best business and leadership conference. The next event will take place on the 25th of September for thousands of C-level executives and business owners. The aim is to take you beyond 2020 by discovering the major shifts transforming the business environments.
Learn more about Oslo Business Forum.

600+
attendees

93.2%
recommend

32.4%
C-level attendees
Speaker lineup

Meet and learn from the leading minds on May 9th in Oslo's Folketeateret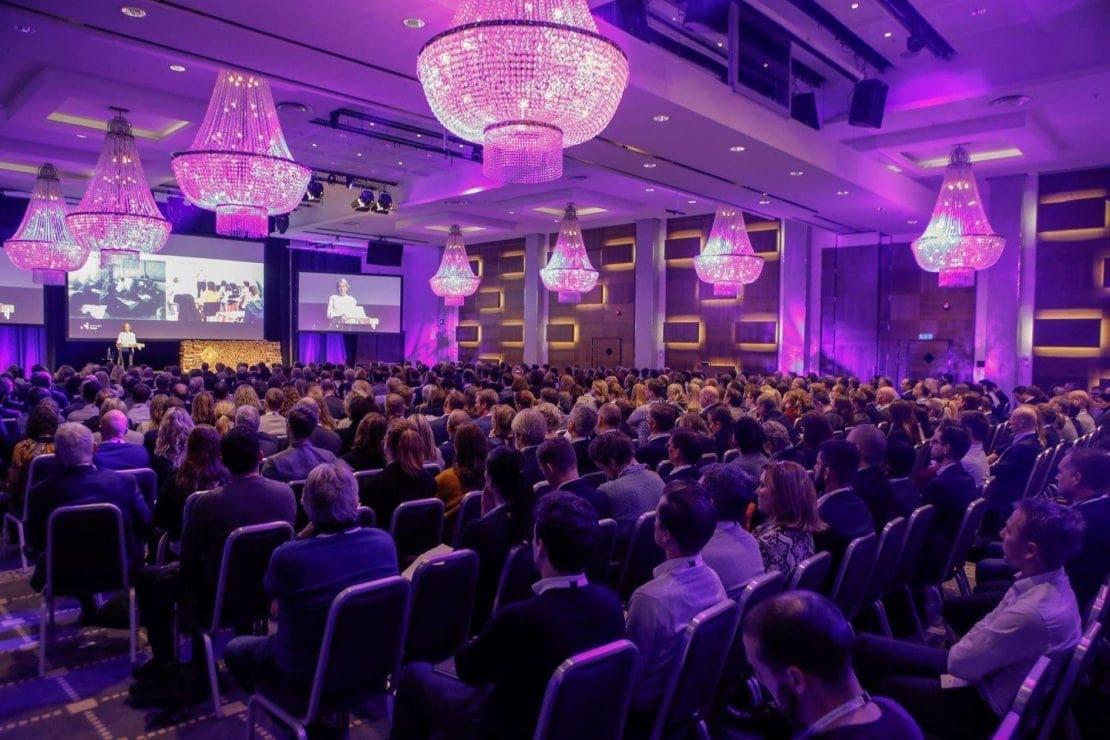 Best Business Day of the Year
When was the last time you had over 600 CEOs, founders, and executives under the same roof for one full day to do business, mingle, and learn from world-class speakers?
On May 9th in Oslo's iconic Folketeateret, Simon Sinek will present his latest masterpiece keynote The Infinite Game that will challenge you to change the way you think, innovate, and perform for the better. Morten Hansen, professor at the University of California Berkeley, will introduce you to The Future of Work, and Isabella Löwengrip, most powerful businesswoman in 2018 by Veckans Affärer, will walk you through thought leadership and influencer marketing.
This is why you should attend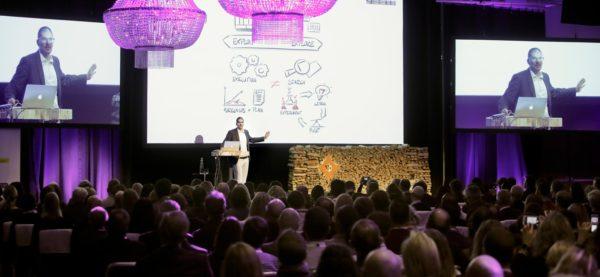 Business Development
We choose the best experts and speakers in the world to share their knowledge with you. By listening to these world-class speakers share their success stories and expertise in business and leadership, you can learn how they have done it and gain ideas and inspiration for your business. The speakers include the world's foremost business experts, leaders, thinkers, researchers, and influencers. Learning from the speakers is one of the key reasons why our customers choose to join our events year after year.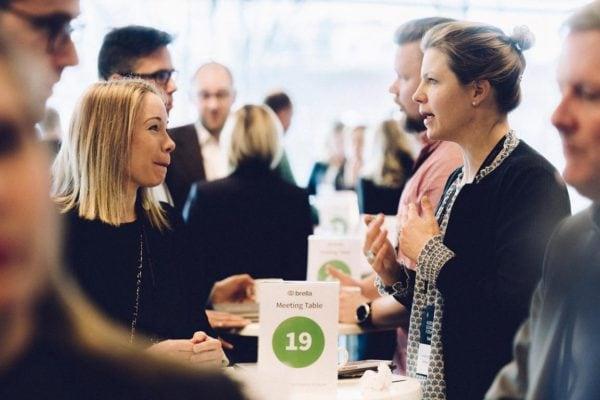 Networking
Our events bring together C-level decision makers and business owners from the Nordics, Europe and beyond. We have attendees coming from over 10 countries. For you, this means that you will be part of a community of people who are willing to build a strong network and aspire to learn from each other. With Brella networking tool you can book meetings almost anyone attending the conference. With 15-minute meetings slots, you are able to meet several business executives during the breaks. If you are looking for new customers, you will have a wide range of decision-makers to meet under one roof.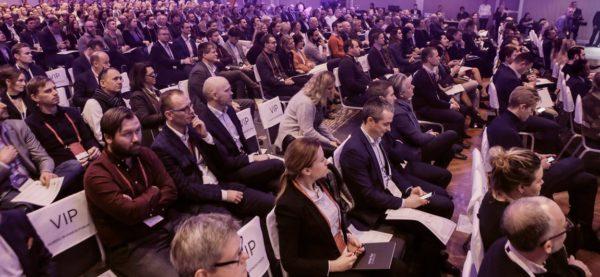 Personal development
If you are looking for guidelines on what you as a leader need to know and master, this is the place to be. With world-class speakers on leadership and personal development, you will hear concrete examples and tips on where to focus in the future. You will get a wide variety of speeches ranging from economics to leadership and management processes, from success stories to difficult situations. We will provide you with a full menu of ideas, which will help you focus on your personal development and give you a direction for the future.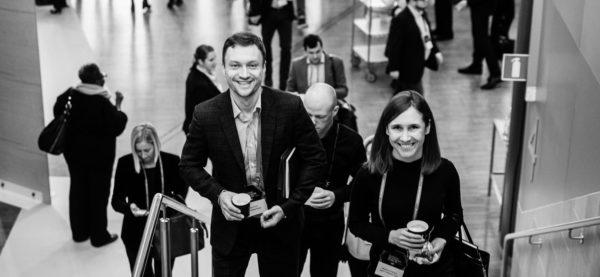 Team Building
Strong teams with high motivation achieve the best results. That is why many of our customers bring their whole management team to our events. When you learn something together and have a common understanding of the future challenges and opportunities, you can create a better future for your company. By bringing your management team, you will accelerate your team's growth and development and expose them to new perspectives, inspiration, and ideas. This will then accelerate your company's growth and development.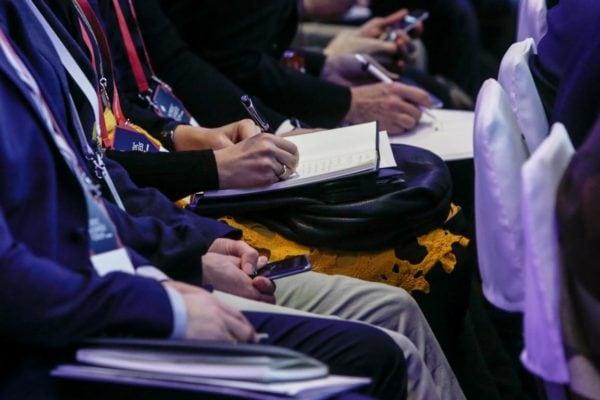 Inspiration
Busy C-level executives and business owners have seldom time to take 2-days off from regular duties and fully concentrate on themselves. The company cannot grow if the leaders don't grow. That is why it is vital to take the time off in the right setting and focus on learning and getting inspired. You will be able to enjoy your time with the speakers, network with other C-level executives and business owners, take part in vivid group discussions and enjoy a top-notch and all-inclusive catering in our networking area.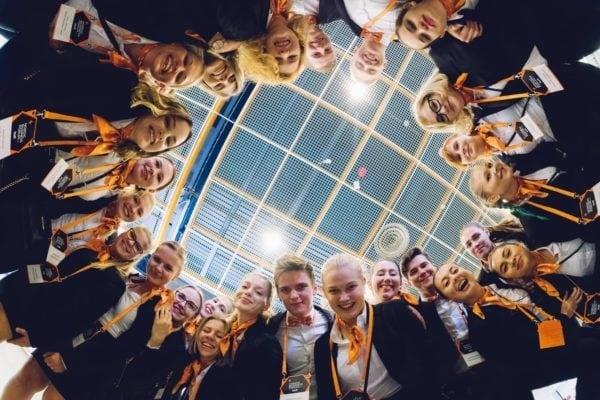 Customer Experience
We take pride in putting together an impressive speaker lineup and a top notch customer service to serve our bright-minded event attendees. When you enter the venue of Nordic Business Forum, you are treated with world-class customer service. You don't need to worry about anything. Every little detail has been taken into account so that you can just sit back, enjoy, and focus on yourself. We want to make sure that the time you spent with us will be an experience to remember.
Tickets
Select a ticket from the categories below and place your order.
Ticket
7999NOK
~818 € / 921 USD + VAT 25%*
Full day ticket to the conference
Lunch and coffee servings
On-demand access to presentations for 30 days
Access to the Brella networking app
Free copy of Morten Hansen's "Great at Work" book
VIP Ticket
9990NOK
~1023 € / 1152 USD + VAT 25%*
Full day ticket to the conference
Lunch and coffee servings
On-demand access to presentations for 30 days
Access to the Brella networking app
Free copy of Morten Hansen's "Great at Work" book
VIP seating
VIP session with Simon Sinek
VIP session with Morten Hansen
VIP Evening
Photo Opportunity with Morten Hansen
Photo Opportunity with Avinash Kaushik
*For more information on VAT rules, please see our FAQ page.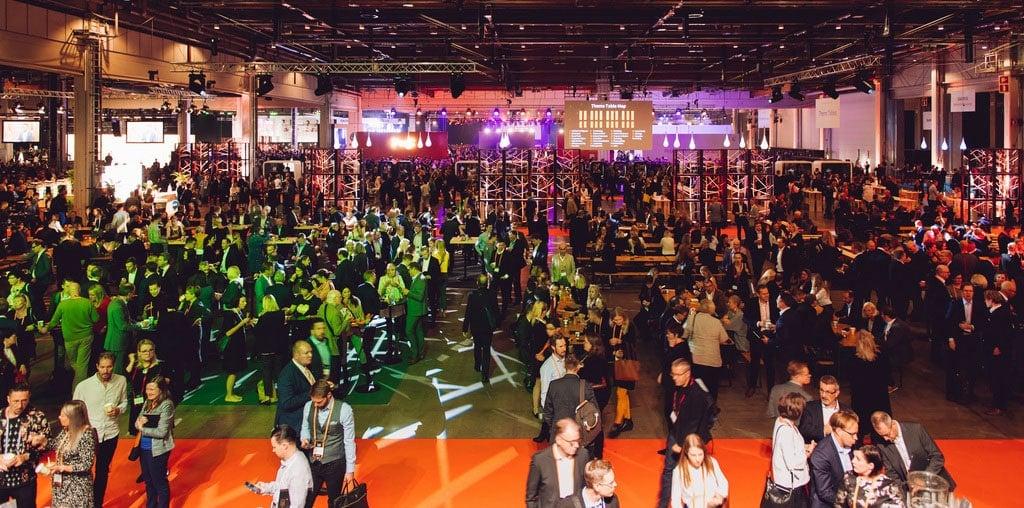 Brella Networking App
Find the right people, book meetings, build connections.
Nordic Business Forum is known for its exceptional networking atmosphere. With the Brella networking app, we've made matchmaking easy for you. Brella helps you find the right people to connect with and book meetings with them at the event.

Looking for opportunities to partner with Nordic Business Forum Norway? Read more