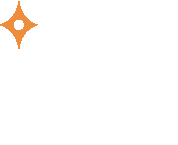 Virtual Masterclass with Jim Collins
Two half-day working sessions on 23-24 March 2021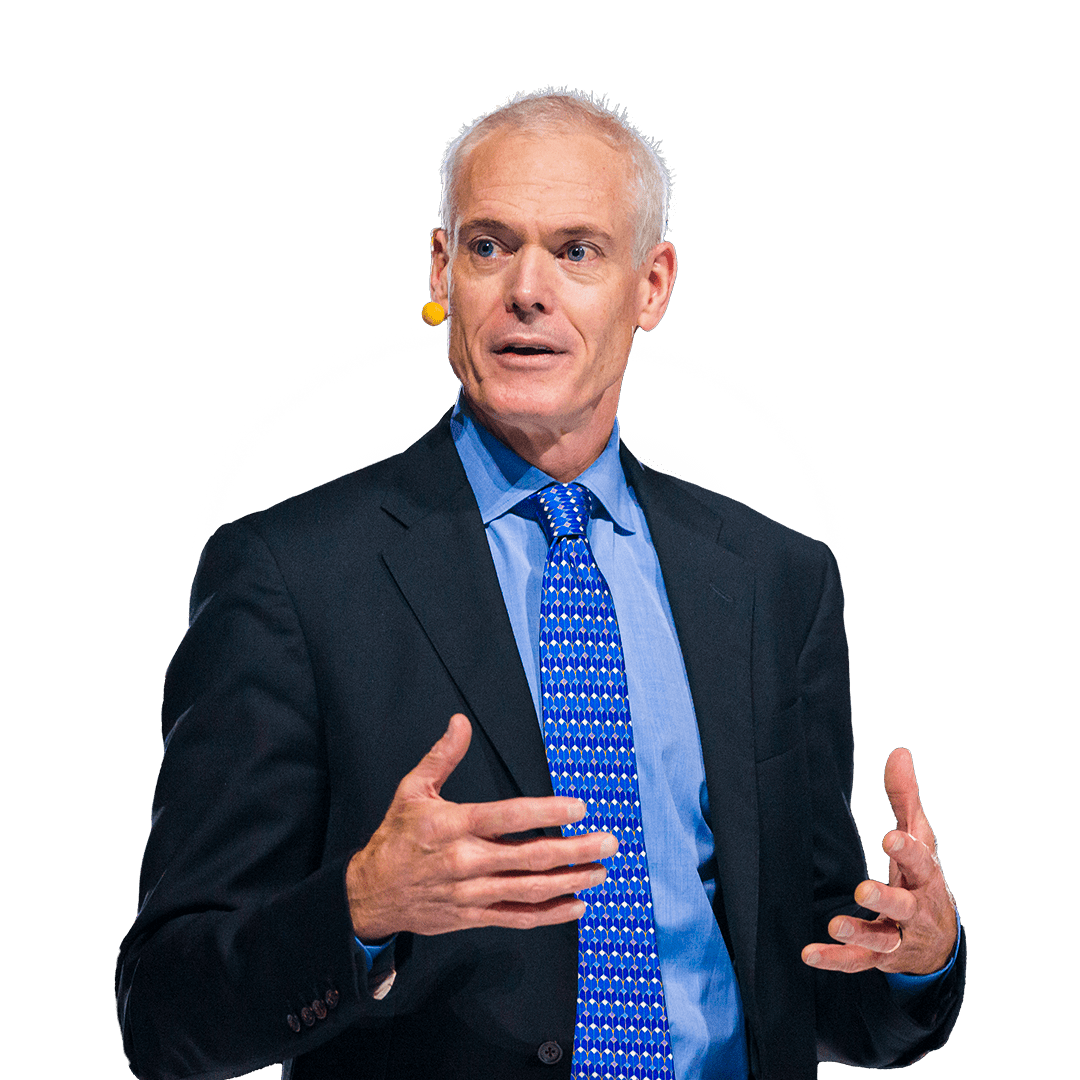 An Exclusive Masterclass for CEOs and Chairpersons
Why do some companies grow from good to great and change the world, while others do not?
Why do some once-great companies fall, while others keep rising?
Why do some companies prevail in the face of uncertainty and chaos, while others underperform or worse?
These are some of the big questions Jim Collins, a world-renowned researcher, and author, has studied for over thirty years. Collins has dedicated his career to research and writing related to the topic of what makes great companies tick.
This masterclass will provide ample opportunity for engaged conversation with Collins, driven by the participants' reflections and questions.
Watch what Jim has to say about the Masterclass
What And How You Will Learn
Our virtual masterclass with Collins is a rare and exclusive opportunity for 200 leaders to learn how to take the leap from good to great, and how to prevail in the face of a crisis. The course is designed for top-level management; only CEOs and chairpersons can join. Also the CEO's direct reports can attend, in case the CEO participates in the masterclass.
Throughout the two half-day working sessions, Collins is going to challenge leaders to wrestle with a series of principles and questions they need to address in order to emerge strong. His teachings will also help the participants to take advantage of the momentum amidst chaos and uncertainty. Collins will push leaders to think hard about the disciplined people, disciplined thought, and disciplined action needed to build a truly great company that can endure.
Interactivity and possibility to ask questions from Jim
Group assignments and peer-to-peer learning
Top-level networking opportunity
Schedule
23-24 March 2021
15:00 – 19:00 UTC+2 (Helsinki, Tallinn, Riga, Vilnus, Athens)
14:00 – 18:00 UTC+1 (Stockholm, Oslo, Copenhagen, Amsterdam, Berlin, Paris)
13:00 – 17:00 UTC+0 (London, Dublin, Lisbon) 
9:00 – 13:00 UTC-4 (New York, Boston, Philadelphia, Washington, Miami) 
Day 1 - 23 March 2021
Foundations - Disciplined People -Disciplined Thoughts
Why Some Leaders Build Enduring Great Companies and Others Don't Right People on the Bus, led by Level 5 Leaders Confront the Brutal Facts, Clarity a Hedgehog Concept, Get the Flywheel Right Questions for Jim
15:00 - 19:00 (UTC+2)
Day 2 - 24 March 2021
Disciplined Action - Building Greatness to Last
Accelerate, Renew, and Extend the flywheel with discipline and innovation The Foundations for Enduring Success A preview of Jim's new research and your own leadership renewal Questions for Jim
15:00 - 19:00 (UTC+2)
Get Your Access Today
An Exclusive Masterclass for CEOs and Chairpersons
During this 2-day exclusive course for CEOs and chairpersons, Jim Collins will help you discover and apply all the tools and processes from his best-selling books. This virtual masterclass provides tremendous take-home value by being intensive, interactive, insightful, and practical.
Masterclass with Jim Collins
Full access to the live 2-day Working Masterclass with Jim Collins

Video and reading material to go through before the course

Group exercises to deepen your learnings during the course

Possibility to ask questions from Jim Collins

Networking with the other attendees
Join Board Members And Executives From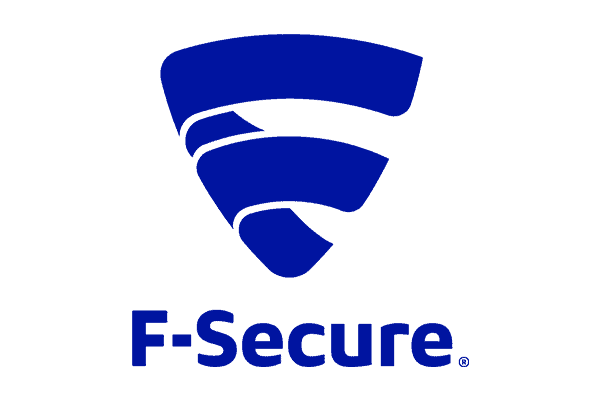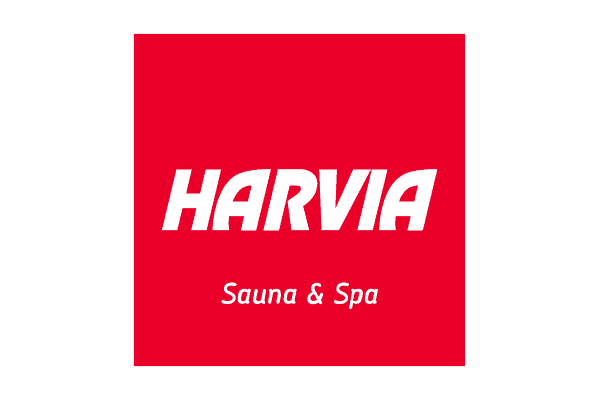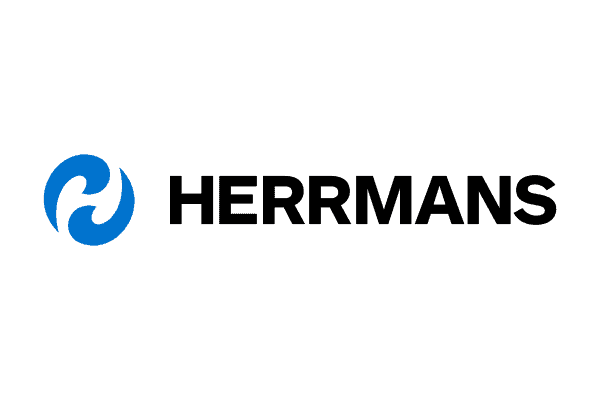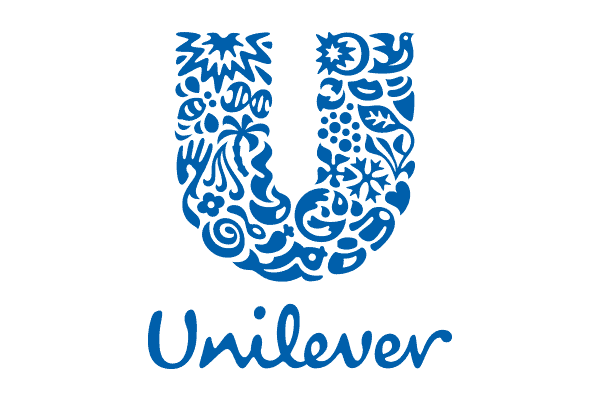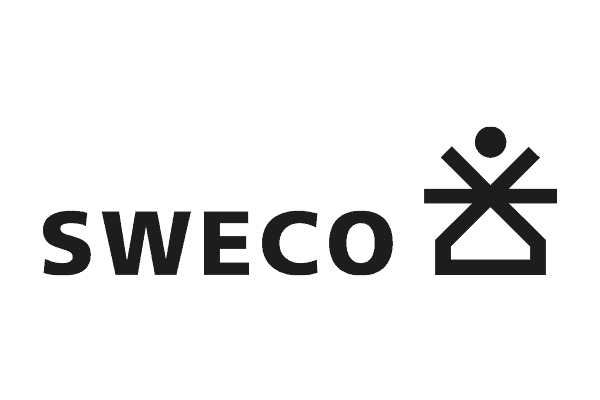 Learn More About Jim Collins
Back in 2014, Jim Collins took the NBF stage for two sessions. He remains to this date as one of the highest-rated speakers ever at Nordic Business Forum. We have combined summaries of his two keynotes into one file for you to easily download and read. Enjoy!
Get a Preview of What Learning From Jim Collins Feels Like
Watch a clip from Jim Collins' speech from Nordic Business Forum 2014
Jim Collins is a student and teacher of what makes great companies tick, and a Socratic advisor to leaders in the business and social sectors. Having invested more than a quarter century in rigorous research, he has authored or co-authored six books that have sold in total more than 10 million copies worldwide. They include Good to Great, the #1 bestseller, which examines why some companies make the leap to superior results, along with the enduring classic Built to Last, which explores how some leaders build companies that remain visionary for generations; How the Mighty Fall, which delves into how once-great companies can self-destruct; and Great by Choice, which is about thriving in chaos—why some do, and others don't. His most recent publication is Turning the Flywheel. It explores how leaders can best harness the flywheel effect to build and accelerate momentum.
Driven by a relentless curiosity, Collins began his research and teaching career on the faculty at the Stanford Graduate School of Business, where he received the Distinguished Teaching Award in 1992. In 1995, he founded a management laboratory in Boulder, Colorado, where he conducts research and engages with CEOs and senior leadership teams.
In addition to his work in the business sector, Collins has a passion for learning and teaching in the social sectors, including education, healthcare, government, faith-based organizations, social ventures, and cause-driven nonprofits. In 2012 and 2013, he had the honor to serve a two-year appointment as the Class of 1951 Chair for the Study of Leadership at the United States Military Academy at West Point.