Brella is our official event app for Nordic Business Forum 2019. We've built it up to make it easy for you to connect with everything that is going on around you at the event. Our program is sprinkled with dedicated networking time where you can really leverage the power of Brella's built-in matchmaking tool to get targeted conversations started with the right people.
Instructions
Here is how to get started:
Download the Brella app for iOS or Android, or access the system using the desktop site.
Sign up or log in using LinkedIn, Google, Facebook, or your email address.
Select "Join new event" and enter the code that was sent to you by email. Please note that the join code is event-specific and case sensitive.
Answer some questions and introduce yourself. This is what others will be able to see. Establish your purpose by selecting what you can offer in conversation and what you are seeking. Brella will use match you with guests that have complementary preferences to create high-value meetings.
Book your first meeting! Get started right now. Search for a person or topic, request a meeting, and let Brella take care of the rest! Once confirmed, Brella's scheduling system will assign your meeting with a time and location at the designated tables at the Helsinki Expo & Convention Center.
Explore! Now that you've booked your first meeting, go ahead and poke around the app. You'll be able to see the full agenda for each day, the venue map, and much more. Bookmarking events on the agenda will send you a push notification to remind you that they are starting. Explore it ahead of time so you can take charge of your time and manage your schedule during NBForum 2019.
Happy Brella-ing!
This video shows you a quick step-by-step guide to help you get yourself set up on Brella.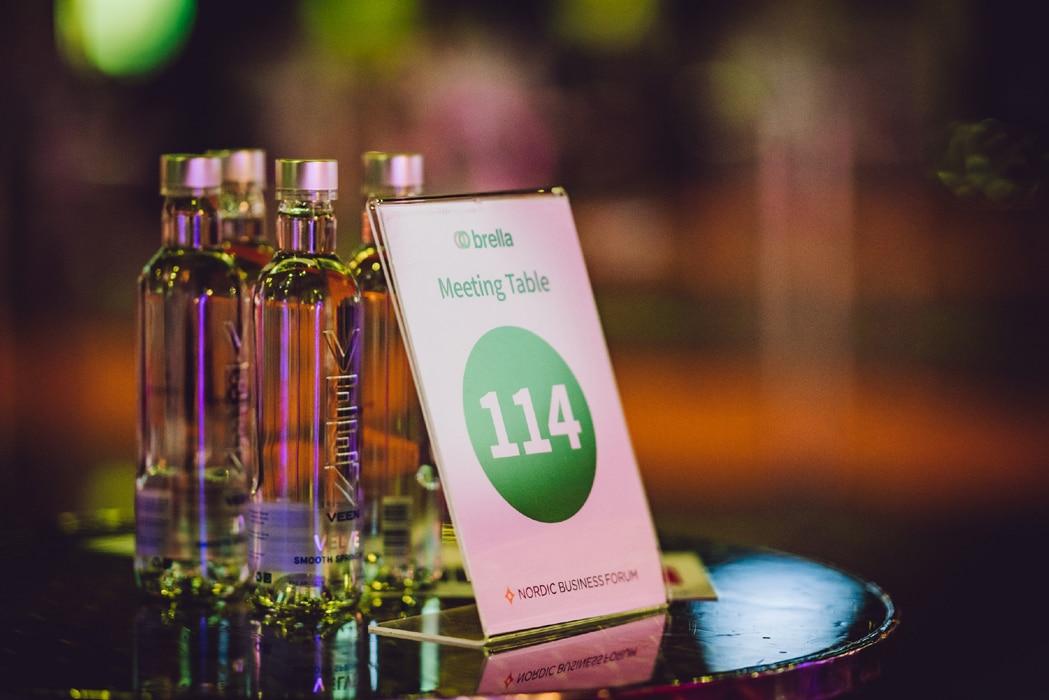 Before the event
You can get started on Brella TODAY and prepare and book meetings early. If you really want to meet someone, you'll have time to do some research on the person you are planning to meet. Make sure you have your elevator speech ready to go before the event begins! You can use it as your introduction in meetings to explain yourself and your business in 30 seconds. Before the event and any Brella meetings, set goals for yourself and keep them in mind throughout the event. Also, prepare yourself with a couple of good questions for the person you plan to meet. NBForum2019 is the perfect opportunity to hand out your business cards, so keep them with you at all times. Swap out the older, bent cards with new ones – it'll be your lasting impression until the next time you talk!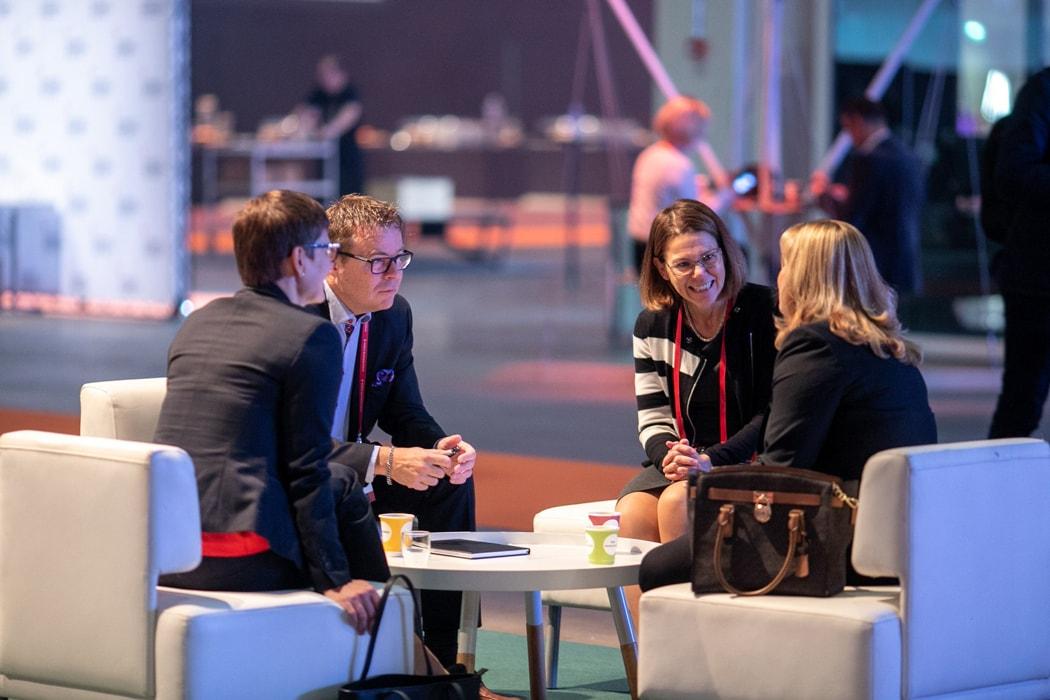 During your Brella meetings
Taking notes will help you remember what you discussed for you to pick up the conversation later. Typically, in business seminars, everybody is there to sell something. They are rarely there to buy. Keep that in mind when you go into a meeting and focus on building a relationship, creating a connection, and providing value. Don't try to impress anyone with your sales pitch just yet, try to find out what your new connection needs and is interested in. That's how you find out if and where you have common ground. When meeting a person, try to tune out the buzz around you and be 100% present. You'll both get more out of the meeting if you pay attention to each other. Before the end of your 15-minute Brella meeting, try to agree on a concrete next step with each person. This is probably the single most important outcome of the meeting – action! Make sure to reach out to every new contact by email within 24 hours. It will show them that you appreciated the time that the person gave you (and you can use the conference topics to keep the conversation going).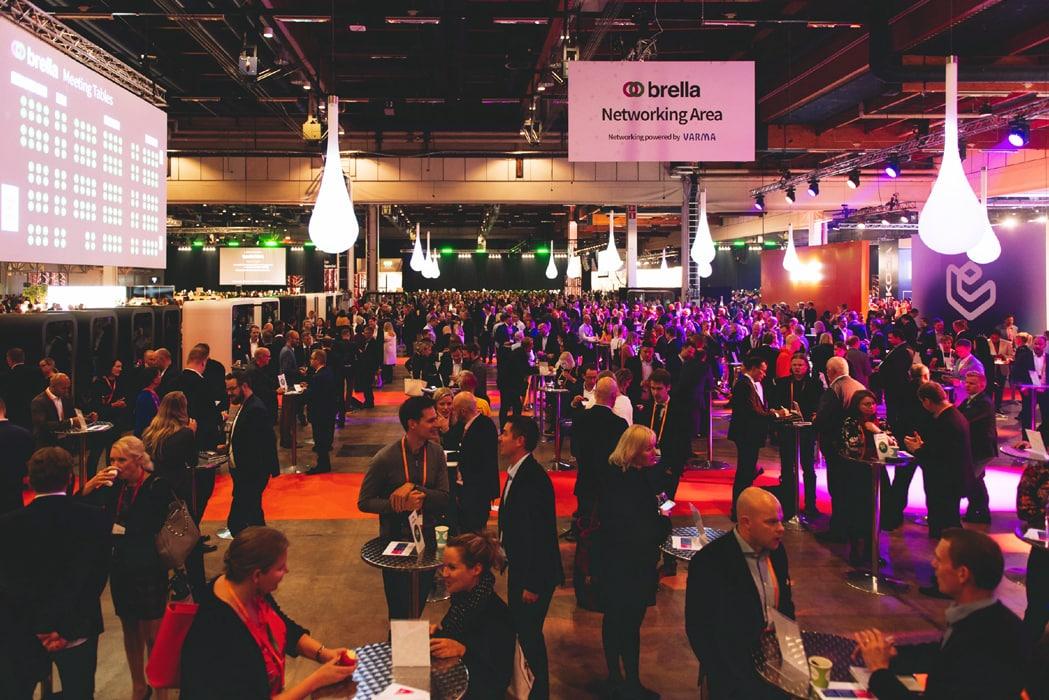 Seminar hall networking tips
Remember to connect with the people sitting next to you in the seminar hall, during lunch, or standing next to you in line for the coffee. Who knows, the contact you were looking for might be closer than you think.If you attend the event with a group of people that you already know, it might be worth separating from the group every now and then. When you are alone, you are more likely to meet new people and make new connections. Networking is about building relationships with people. In the best-case scenario, the person you meet will become a customer, partner, or even a friend. By being yourself, this is more likely to happen.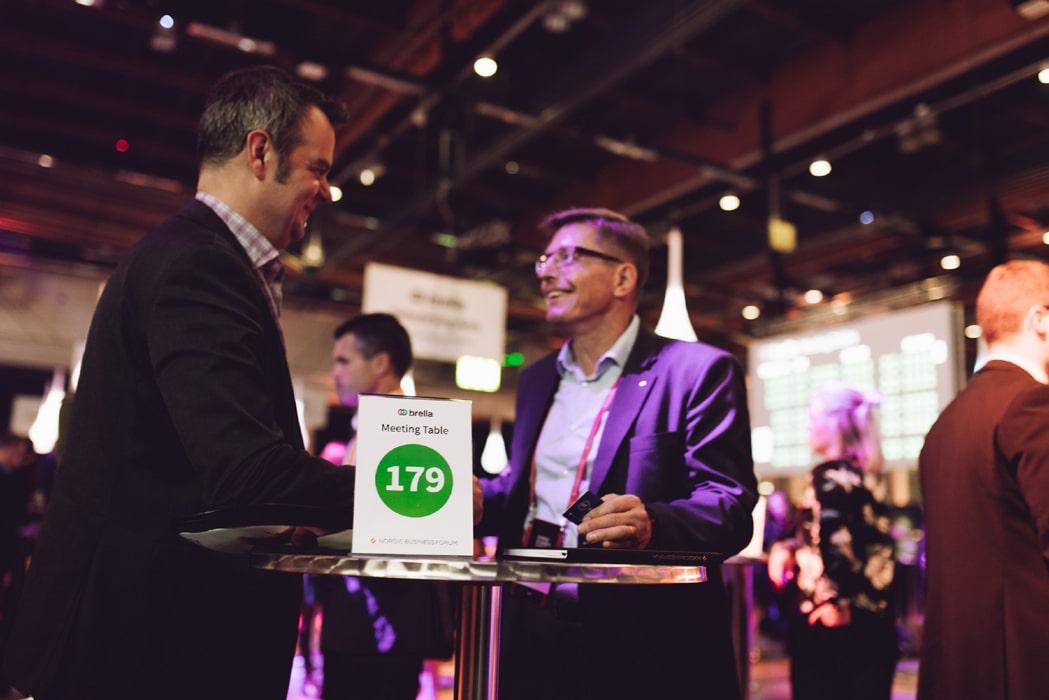 Pro-level Tips!
Alright, if you made it this far, you must really be looking for ways to up your Brella game. We've got a few bonus pro tips to give you to maximize your networking effectiveness during NBForum 2019… Approach networking with Gary Vaynerchuk's 51/49-rule in mind. Whatever the relationship, always give more value than you get! If you have expertise in a particular region of the world, or if you're looking to meet people from a specific country, include that information in your Brella introduction. Personalize your meeting requests to make a good first impression and increase your acceptance rate. Write a few notes on the back of each business card that you receive to remember what you discussed and agreed with each person.
Do you have any other tips that we should know about? Let us know what they are by tweeting @NBForumHQ and/or using #NBForum2019.