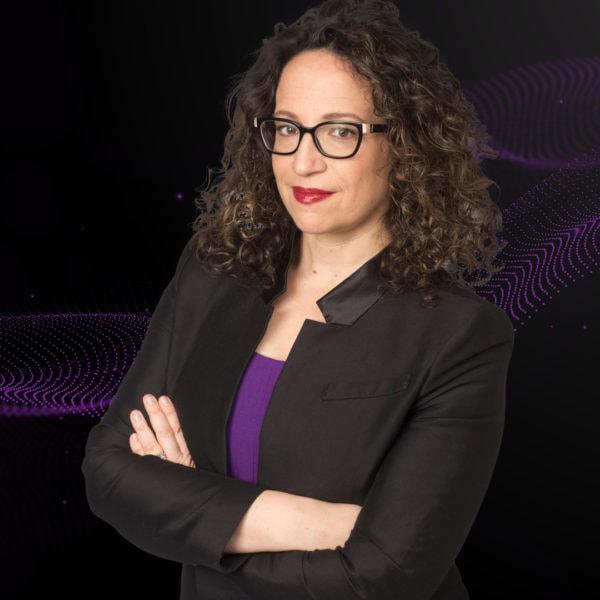 Amy Webb
Biography
Amy Webb is a quantitative futurist and a bestselling, award-winning author. She is a professor of strategic foresight at the NYU Stern School of Business and the Founder of the Future Today Institute, a leading foresight and strategy firm that helps leaders and their organizations prepare for complex futures.
Webb is a Visiting Fellow at Oxford University's Säid School of Business, a Nonresident Senior Fellow in the Atlantic Council's GeoTech Center, a Fellow in the United States-Japan Leadership Program and a Foresight Fellow in the U.S. Government Accountability Office Center for Strategic Foresight. She was a Visiting Nieman Fellow at Harvard University, where her research received a national Sigma Delta Chi award. She was also a Delegate on the former U.S.-Russia Bilateral Presidential Commission, where she worked on the future of technology, media and international diplomacy.
Webb has advised CEOs of some of the world's largest companies, three-star generals and admirals and executive government leadership on strategy and technology. She is the author of several popular books, including The Big Nine: How the Tech Titans and Their Thinking Machines Could Warp Humanity, which was longlisted for the Financial Times & McKinsey Business Book of the Year award, shortlisted for the Thinkers50 Digital Thinking Award, and won the 2020 Gold Axiom Medal for the best book about business and technology, and The Signals Are Talking: Why Today's Fringe Is Tomorrow's Mainstream, which won the Thinkers50 Radar Award, was selected as one of Fast Company's Best Books of 2016, Amazon's best books 2016, and was the recipient of the 2017 Gold Axiom Medal for the best book about business and technology.
Webb was named by Forbes as one of the five women changing the world, listed as the BBC's 100 Women of 2020, and the Thinkers50 Radar list of the 30 management thinkers most likely to shape the future of how organizations are managed and led.
Topic: Confronting Deep Uncertainty
Meet the Other Speakers of Nordic Business Forum LIVE – Online Event