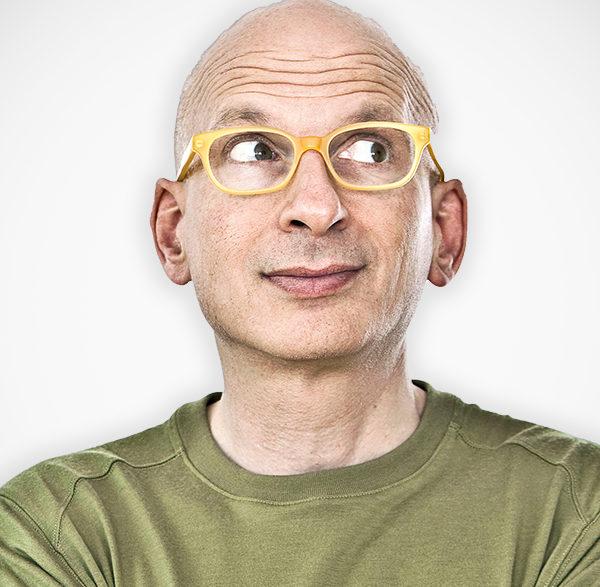 Seth Godin
World-renowned Marketing and Leadership author
---
Topic: Future of Work – how to lead your people to be more creative and succeed in the future
Seth Godin will talk about how leaders can encourage their teams and employees to be more creative in their respective roles. The focus of his talk will be on surviving and thriving in the future of work, and he will look at how emotional intelligence in leadership plays a key role in the success of both individuals and the company as a whole.
Biography
Seth Godin is the author of 19 books that have been bestsellers around the world and have been translated into more than 35 languages. He's also the founder of the altMBA and The Marketing Seminar, online workshops that have transformed the work of thousands of people.
He writes about the post-industrial revolution, the way ideas spread, marketing, quitting, leadership and most of all, changing everything. You might be familiar with his books Linchpin, Tribes, The Dip and Purple Cow. His latest book, This Is Marketing, was an instant bestseller around the world.
In addition to his writing and speaking, Seth has founded several companies, including Yoyodyne and Squidoo. His blog (which you can find by typing "seth" into Google) is one of the most popular in the world.
In 2018, he was inducted into the Marketing Hall of Fame. More than 10,000 people have taken his powerful workshops, including altMBA and The Marketing Seminar.
Meet the Other Speakers of Nordic Business Forum Stockholm 2020