4Apr2023
Leader's Digest | April 2023
In April's first Leader's Digest we take a look at some of our top content picks from last month, and dive deep into the topic of innovation. What is innovation, really? What happens in the brain when we innovate? How can we boost creativity within ourselves, and in our teams?
Top Content Picks
🎥 A couple of weeks ago, we got to learn all about ideal team players when Patrick Lencioni revealed to us the three qualities all team players should possess. This insightful webinar made us all the more excited for September when Patrick will step on stage in Helsinki! You can read the summary of the webinar on our blog or register to watch the recording on our website (available until the 21st of April).
💰 UBS acquires Credit Suisse, Business services are becoming more reliant on AI, and other business and finance news you may have missed last month now on Nordic Business Report.
🕶️ To become an innovative change-maker, you need to awaken your inner rebel, says rebel researcher Francesca Gino. In our latest blog, we interviewed Francesca on why we need rebels and how to become one.
Our Recommended Source for New Ideas
– 3x Podcast Episodes on Innovation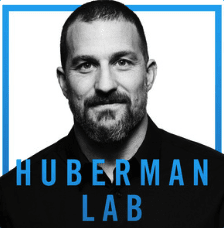 Huberman Lab – The Science of Creativity & How to Enhance Creative Innovation
In this episode, Dr. Andrew Huberman dives deep into the neuroscience and brain mechanisms behind creativity. He also introduces several tools for developing creative thinking. This two hour episode is jam-packed with fascinating insight, but don't be intimidated by the length! The episode description gives you a detailed breakdown of the topics and their time stamps, so you can pick and choose which parts to listen to (warning – you will probably want to listen to it all).
Listen when you want a deep understanding of the neural mechanisms behind creativity and are looking to biohack your way into innovation.
Find the episode on Spotify or Apple Podcasts.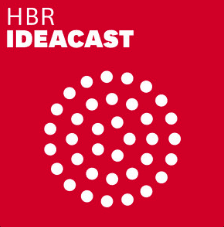 HBR Ideacast – A Deeper Understanding of Creativity at Work
In this episode, CIO (Chief Innovation Officer) Gabriella Rosen Kellerman, and professor of psychology Martin Seligman, discuss the four types of creativity and explain how each shows up in work. They also provide tips for promoting creativity within yourself or in your team.
Listen when you want to understand creativity at work from different angles and especially from a psychological point of view.
Find the episode on Spotify or Apple Podcasts.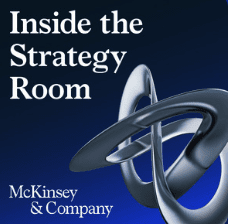 Inside the Strategy Room – Taking fear out of innovation
In this episode, leaders of McKinsey's innovation practice talk about fear and other barriers to innovation. Mindset, habits, and even language can be challenges that inhibit or even paralyze innovation in an organization. The first step toward overcoming the barriers is to recognize and address these barriers. 
Listen when you feel there may be some barriers holding your organization back from innovation and you feel ready to start tackling them. 
Find the episode on Spotify or Apple Podcasts.
Stop and Think
"Innovation is the repeated process of being wrong, learning from it, taking responsibility, and doing it again." Seth Godin