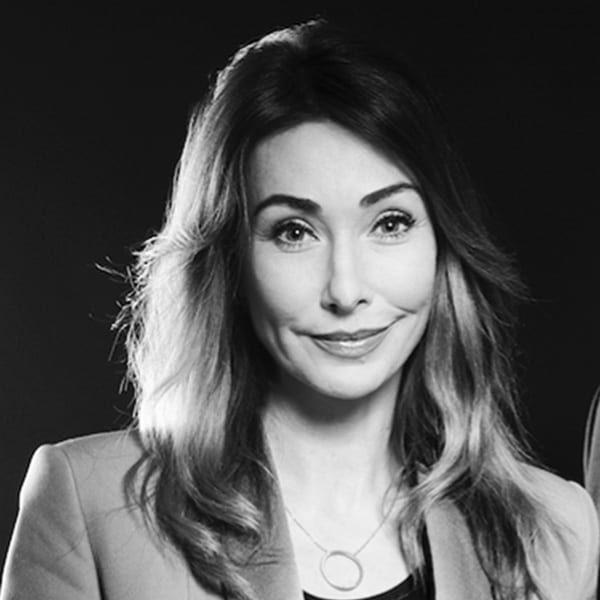 Sabinije von Gaffke
Global Communications Expert, Moderator, TV Journalist
Moderator
---
Global Communications Expert – Moderator – Content Creator – TV-Host – Voice Over Talent/Speaker
Sabinije von Gaffke is a versatile, passionate and knowledgeable moderator with experience across sectors and within a wide range of topics.
Her engaging style, professionalism and expertise, unique ability to facilitate and inspire people and audiences combined with her appreciated personality, has made Sabinije a sought-after moderator and TV-journalist, globally.
Sabinije is nominated to 'Moderator of the Year 2017'.
Moderating events and interviews across a range of sectors including technology, media, ICT, digital health, sustainability, social impact, media to entertainment.
Moderating and hosting roles include Women in Tech (WIT), Nordic Business Forum, Brilliant Minds, ICT Spring Europe, ICE Vox, Asteroid Day, PWC, UNHCR, MTG, Swedish Government Offices, SAAB to TEDx/ Ted Talks.
Interviewed top politicians, highly ranked CEO's, business tycoons, unicorns, celebrities, philanthropists, motivational speakers to successful entrepreneurs.
Referred strengths as a Communications Expert: Professional to perfection, Significantly present and engaged, Great versatility, Powerful facilitator, Passionate, Excellent communicator, Responsive with a broad range of knowledge.
Passionate advocate and strategic advisor on social impact & tech enabled, ideas and actions contributing to making the world a better, sustainable and compassionate place. Areas of expertise: The Art of Communication, Facilitator, Storytelling, Interviewer, Coaching, Media training, Public speaking, Strategic Advisor and Human Capital.
"My passion is connecting technology and people, innovation and humanity, story telling and communication, entrepreneurs and research. In my role as moderator I can live that passion. I lead the discussion, but I also listen. I bring stability and framework to the speakers, but I will also adjust direction so the discussion stays relevant and engages the audience".
Founder of The Game Changer Global Initiative & the upcoming global tv-series 'The Game Changers'.
Spokesperson for Women in Tech Stockholm- WIT and a variety of leadership networks.
Meet the Other Speakers of Nordic Business Forum Norway 2018