A business conference that will change you and your business
Over the past 9 years, Nordic Business Forum has become known as the leading business conference series in Europe, bringing together world's foremost business thought leaders, influencers, and public figures. The flagship conference in Helsinki attracts thousands of C-level business executives from all over the world to visit the conference and to see it on the live stream. Customer experience like no other, attention to detail, an impressive speaker lineup, top notch customer service, bright-minded attendees, and exceptional networking atmosphere – these are all the reasons why people keep coming to our conferences year after year.
Who's speaking in Nordic Business Forum 2019
Innovation Marketing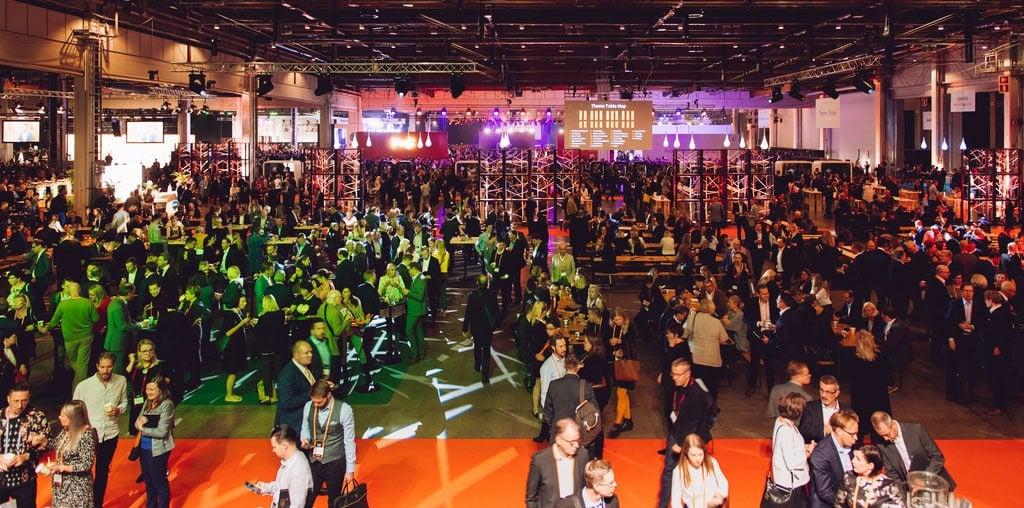 Brella Networking App
Find the right people, book meetings, build connections.
Nordic Business Forum is known for its exceptional networking atmosphere. With the Brella networking app, we've made matchmaking easy for you. Brella helps you find the right people to connect with and book meetings with them at the event. Last year almost 3,000 meetings were booked using Brella. That's an incredible number of new connections in just two days!

Tickets
Select a ticket from the categories below and place your order before December 15th, and you will receive a free copy of Brené Brown's newest bestselling book Dare to Lead.
Offer ONLY valid for ticket purchases made from 30.11.2018 to 15.12.2018. The offer is limited to one book per ticket order.
Planning to attend with a larger group? Our corporate packages might be just what you're looking for!
Ticket
990€
+ VAT 24 %
Normal price 1290 €
Early Bird
Two-day seminar pass
Access to the Brella networking app
Full catering
Simultaneous interpretation to Finnish, Estonian & Russian
On-demand access to presentations for 30 days
VIP TIcket
1590€
+ VAT 24 %
Normal price 1990 €
Early Bird
Two-day seminar pass
Access to the Brella networking app
Full catering
Simultaneous interpretation to Finnish, Estonian & Russian
On-demand access to the presentations for 30 days
VIP seating
Access to VIP evening
VIP session with Brené Brown
VIP session with Alex Osterwalder
First Class Ticket
2990€
+ VAT 24 %
Normal price 2990 €
Sold Out
Two-day seminar pass
Access to the Brella networking app
Full catering
Simultaneous interpretation to Finnish, Estonian & Russian
On-demand access to the presentations for 30 days
Seating in the first three rows
Access to VIP evening
VIP session with Brené Brown
VIP session with Alex Osterwalder
Access to First Class Lounge
Q&A session with Costas Markides
Randi Zuckerberg Meet & Greet + Photo Opportunity
George Clooney Meet & Greet + Photo Opportunity
Looking for opportunities to partner with Nordic Business Forum? Read more