15Aug2023
Leader's Digest | August
In times of uncertainty, the only this we can be sure of is change. Seasons change, the economy changes, and trends come and go.
In this Leader's Digest, our content touches on the recent changes in customer behavior, technology, and the current economic and geopolitical situation in the world.
For those looking for answers on how to cope with the uncertainty, we have just the thing for you, so read on!
Top Content Picks
🧩 We interviewed Speaker Contest 2023 winner and upcoming Nordic Business Forum speaker Maryna Saprykina. In the interview, Maryna described her journey in the contest and gave us her thoughts on what sustainability means and looks like in war.
📈 In a world of limitless options, decision-making is not black and white. Recent consumer trends have shown that buying decisions are now a matter of "and," not "or." How to follow these complex trends? Read more on McKinsey's recent article. 
🏖️ The summer has been a prime time for customer experiences – good or bad. And the bad ones spread like wildfire on social media. Nordic Business Report's latest article discusses customer experience, technology, and common sense.
Free Webinar with Aswath Damodaran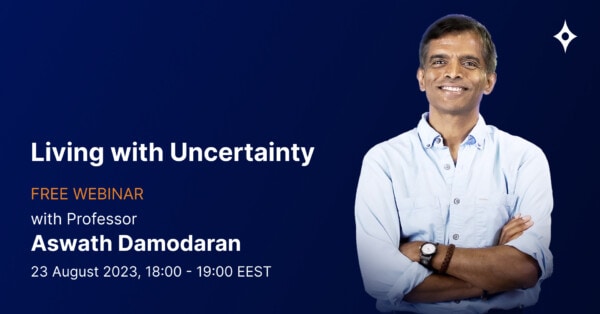 How to navigate through economic storms and make decisions in uncertain times?
On August 23, the 'Dean of Valuation,' Professor Aswath Damodaran, will provide valuable insights on these burning questions and more.
Professor Damodaran has made his mark in the world of finance as a sterling professor at NYU Stern School of Business and an exceptional author. In this webinar, he will provide the audience with insight into locating the sources of uncertainty and adjusting strategies to ride out economic storms.
Learning points:
💡 What are the sources of uncertainty?
💡 What are the unhealthy ways that we deal with uncertainty as investors and business people?
💡 What are the healthy ways of dealing with uncertainty in decision-making?
Our Recommended Source for New Ideas
Our Resident Reader Dives into NBF2023 Topics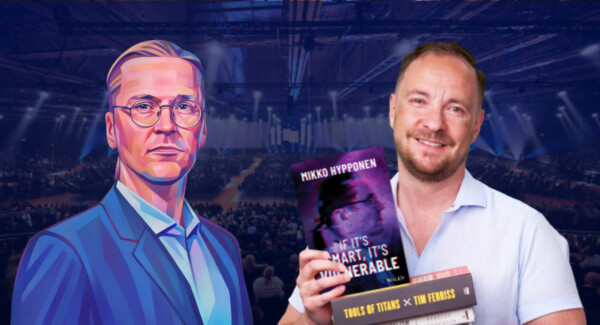 In the last Leader's Digest we announced our exciting content collaboration with Duunitori.
During the next couple of months, Duunitori will be publishing articles from Lauri Vaisto, our official resident reader for Nordic Business Forum 2023. Lauri is going through the books of this year's speakers and making a note of what's buzzworthy, and what we can learn from the speakers. What a great way to get to know the ideas of our upcoming speakers and get hyped for Nordic Business Forum!
Check out the first article on Mikko Hyppönen's book "If It's Smart, It's Vulnerable."
Stop and Think
"The guiding star are our customers. Of course, technology can help, and the day after tomorrow, technology will be crucial. Not for the sake of technology, but for creating customer benefits."

Steven Van Belleghem