27May2022
How Can You Experience Nordic Business Forum 2022?
Next September, we will finally gather in Helsinki for Nordic Business Forum to learn, network, and get inspired. 7,000 business people from all over the world will join us in person but we also offer other possibilities for people to experience the event. If you're still wondering what way would best fit you and your organization, we hope these insights will help you to figure that out.
Enjoy it All in Person in Helsinki
We take pride in putting together a business event experience like no other. We bring on stage world's brightest business thinkers to learn from and gather together a pool of passionate business people to network with. For our event in Helsinki, we offer three different tickets types for you to choose from:
When purchasing a regular ticket, you will get to enjoy the full official program over the two days of the conference. You can enjoy the main stage keynotes live and watch the recordings on demand for 90 days after the event. Also, we offer free simultaneous interpretation in Finnish, Estonian, and Russian. Moreover, you can take full advantage of our networking application called Brella and book 15-minute meeting with other participants. And as we want you to be able to focus on learning and networking, we will take care of everything else from providiving you with a notebook and pen to all-inclusive catering.
With the VIP ticket, you naturally get everything mentioned above and more. On both Tuesday and Wednesday you will get to enjoy an exclusive VIP session with two different speakers. Additionally, after the official program ends on Tuesday, we will put together a VIP evening that includes a variety of drinks, excellent food, and nice music. Furthermore, we have reserved a dedicated area in the seminar for all our VIP guests to ensure that you can enjoy the program from nice seats.
When choosing the First Class ticket, you will again get everything mentioned above, and more. You will be able to enjoy First Class catering, the exclusive First Class lounge, and have a seat in the first four rows in the seminar hall. Also, you get to have a Q&A session with both Yuval Noah Harari and Rutger Bregman to make sure you get insights from the experts to the questions that you have in mind. In addition, you'll have a book signing session with the #1 management thinker Amy Edmondson and a photo opportunity with Petter Stordalen.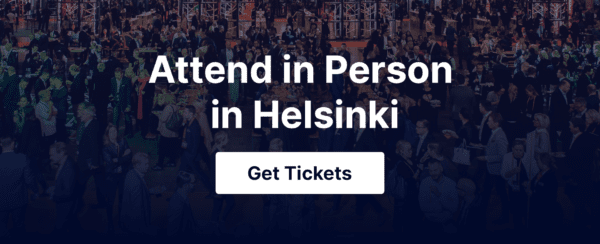 Watch Alone in Your Pyjamas at Home
Want to just sit back at home to avoid traveling? We have offered an online experience of our event since 2014—and 2022 is no different. You can get an online ticket for yourself to enjoy the event from the comfort of your own home (or wherever you want just as long as there's a good internet connection). Also, all of the presentations are accessible live and for 90 days after the event.
Our online audience gets to experience the event through a platform called Brella. In Brella, you will be able to not only follow the main stage keynotes and live studio interviews but also to network with other online guests. You can simply take advantage of the AI-powered matchmaking tool and book 15-minute meetings with others.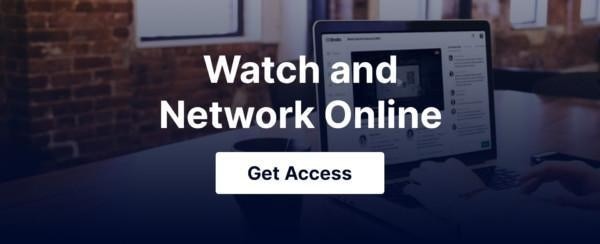 Have a Watch Party with Your Colleagues or Customers
Many of our customers come to Helsinki with their teams to make the most of the event. However, if attending physically as a group is not possible, you can organize a watch party for your colleagues or customers. Basically, we offer two live stream solutions for groups:
A group license that allows you to organize a watch party in one location. You can stream the event live at your office for your entire team or you can also organize your own event around the event live stream.
A remote group license that allows you to embed our video player to your internal password-protected website. This gives your entire organization the opportunity to watch the presentations from their own devices regardless of their location.
Both options give you the opportunity to watch our live stream with a bigger group or enjoy the event recordings for 90 days after the event. You can also read more about the two group live stream solutions to figure out which one would work best for you.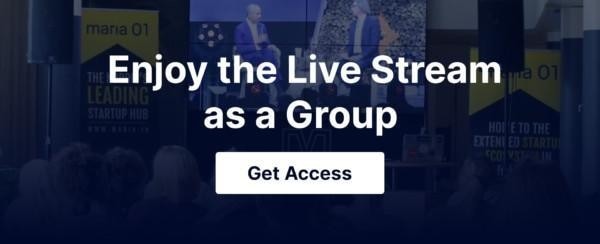 Whichever way fits your situation best, we hope you will join us in September to step up your leadership game, to network with other C-level professionals, and to experience an event that you will remember!
---
About Nordic Business Forum 2022
On the 20th and 21st of September, 7,000 business executives and owners will gather in Helsinki to learn and network around the overall theme of Future-Focused Leadership. World's brightest experts such as Yuval Noah Harari and Amy Edmondson will step on stage to share their insights on the topics of future of work, organizational culture, and brand strategy.
Join us to step up your leadership game, to network with other C-level professionals, and to experience an extraordinary event! Learn more about Nordic Business Forum 2022 and get your tickets now.
PS. The earlier you get your ticket(s) the better — the current prices are valid until 17th of June!
Get Access to Nordic Business Forum 2022