1Jun2022
Duncan Wardle Wins the 2022 Speaker Contest
Duncan Wardle will join the speaker lineups of this year's Nordic Business Forum, Oslo Business Forum, and Amsterdam Business Forum and will be paid a 70,000 € speaking fee.
On the 31st of May, the 2022 Speaker Contest final was held at Miltton Studio in Helsinki, Finland. Duncan Wardle, the former head of innovation and creativity at Disney, won the competition and will join the speaker lineup and will be paid a 70,000 € speaking fee.
Duncan was chosen as the winner among six finalists by the combined vote of audience and jury members. The jury comprised of 7 members: Christoffer Omberg, CEO & Co-Founder at Oslo Business Forum, Hans Janssen, CEO & Founder at DenkProducties, Hans-Peter Siefen, CEO & Co-Founder at Business Forum Group, Jenny Wolfram, CEO & Founder at BrandBastion, Marjo Miettinen, Chairwoman of the Board at Ensto, Tor Haugnes, Managing Director at Neste Steg Norge, and Wytze de Haan, CEO at Squares.
This year, 301 people applied for the contest and 30 speakers were selected to compete in the semifinal rounds. From each of the 5 online semifinal rounds, two favorites were selected by the audience and jury to continue to the final round in Helsinki. The other five finalists were:
Elin Hauge – Digital Is Not (Necessarily) Sustainable
Mark Tigchelaar – How to Thrive in the Age of Distractions
Suvi Auvinen – I Don't Care about Your Sustainability Report
Ville Houttu – Why Making Every Employee CEO For A Day Is Essential For Your Business
Unni Turrettini – How To Cultivate A Culture Of Connection And Belonging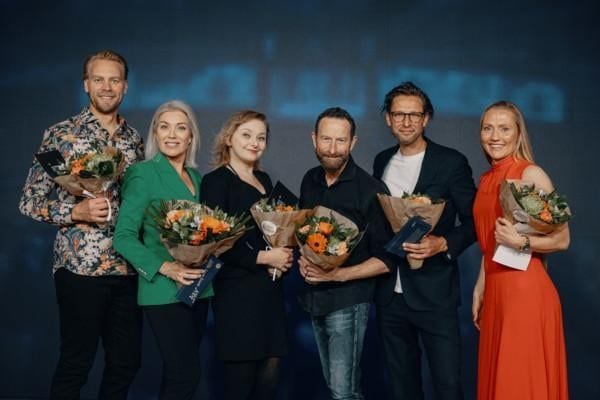 Duncan will give a keynote with the title Embedding a Culture of Innovation into everyone's DNA in Helsinki, Oslo, and Amsterdam this September. He will join previously announced speakers such as the historian and author, Yuval Noah Harari, and Harvard professor and #1 Management Thinker, Amy Edmondson.
---
Interested in seeing Duncan speak at Nordic Business Forum 2022? We have a limited number of tickets still available, so grab yours soon!
See Duncan Live at Nordic Business Forum 2022