24May2022
Leader's Digest | May 2022
This time our Leader's Digest newsletter shares insights on forecasting and other strategic issues with the help of world-class experts such as Nassim Nicholas Taleb, Rita McGrath, and Gary Hamel.
Top Content Picks
🔮  Blog: "What is important is not so much to forecast but to understand the world via forecasting and make sure you are robust to certain surprising events," says Nassim Nicholas Taleb.
☑️  Video: Instead of the old-fashioned management control, you need to bake freedom into your organization. How? To learn how, watch what Gary Hamel suggests you do.
🔎  Webinar Recording: According to Rita McGrath, leaders need to prepare for the future by creating early warning scenarios. Check the recording of our webinar with Rita to learn more.
📝  Article: "Thinking and learning are important, but rethinking and unlearning are at least equally so," said Terence Mauri in a recent Nordic Business Report interview.
Opportunity to Step Up
— Free Webinar about the Business Importance of Joy
Running a company based on values and purpose is no joke. But what if you could build it all while working with joy?
At our next webinar on the 8th of June, we will learn from Iza Sia Login, co-founder of Login5 Foundation and CEO of Reemina Academy and Mo Gawdat, former Chief Business Officer at GoogleX. They will share how increasing joy across the entire organization is the fastest and most enjoyable way to extraordinary impact. During the session, you will get answers to questions like:
Why does joy make or break extraordinary business success?
What framework can be used to make joy possible at work?
How can leaders raise joy across the entire company?

Our Recommended Source for New Ideas
— Books about Strategy
Want to dive deeper into the topic of strategy? Here are three great books that our co-founder and group CEO, Hans-Peter Siefen suggest to add to your reading list: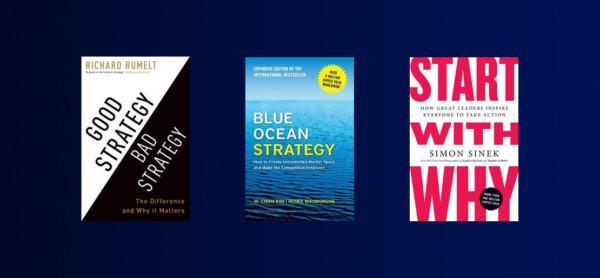 Richard Rumelt – Good Strategy Bad Strategy
→ An insight from the book: "A good strategy includes a set of coherent actions. They are not "implementation" details; they are the punch in the strategy. A strategy that fails to define a variety of plausible and feasible immediate actions is missing a critical component."
Renée Mauborgne and W. Chan Kim – Blue Ocean Strategy
→ An insight from the book: "A closer look reveals that most plans don't contain a strategy at all but rather a smorgasbord of tactics that individually make sense but collectively don't add up to a unified, clear direction that sets a company apart."
Simon Sinek – Start with Why
→ An insight from the book: "If the leader of the organization can't clearly articulate WHY the organization exists in terms beyond its products or services, then how does he expect the employees to know WHY to come to work?"
Stop and Think
"We need to try to predict multiple outcomes instead of trying to predict one very specific outcome." – Niklas Zennström
Join the Speaker Contest Final Online
On the 31st of May, we will finally find out who becomes our next speaker for Nordic Business Forum 2022!
At the Speaker Contest final, 6 aspiring speakers will share their ideas about Future of Work, Culture, and Sustainability. Join the free live stream to learn about these topics—and of course to help us choose the winner! Also, remember to add the event to your calendar.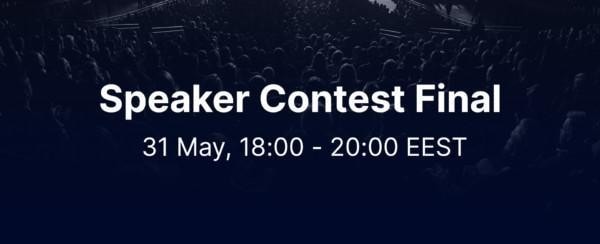 Watch the Speaker Contest Final for Free