23May2023
Leader's Digest | May
Is sustainability just a shiny label, or could it be a game-changer for your company's success? In this Leader's Digest, dive a little bit deeper into the topics of sustainability. It's not just about CO2 and preventing climate change – there are many other aspects of sustainability that we should focus on.
Top Content Picks
🌿 Why is Sustainable Marketing a paradox? What can marketers do to be more sustainable? Check out our interview with the Sustainable Business Research Group at University of Jyväskylä to find out. Read time 5min
🧩 Is sustainability just a mandatory inconvenience, or could it be a game changer for companies? Read the latest insight into sustainability initiatives on Nordic Business Report. Read time 7min
💚 "Purpose should be at the heart of what you're doing, not some layer that you attach on top of it." Last year we interviewed Rutger Bregman on the HS Visio stage at NBForum2022 about his values, outlook on humanity and its future, and the generational shifts in views of sustainability. Check out the insightful interview here. Watch time 14min
BTW, we've partnered up with HS Visio again. More insightful interviews coming up at NBForum2023!
✅ At Nordic Business Forum, we want to lead by example. So, we have started communicating our own sustainability efforts more openly! You can now find our Sustainability Strategy on our website.
Opportunity to Step Up
NBF Webinar: How to Make Sustainability a Catalyst for Growth & Innovation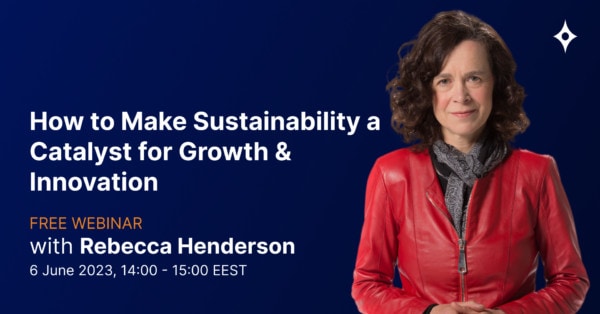 Join us for a free online session with Harvard professor Rebecca Henderson on the 6th of June at 14:00 (EEST) to learn how to excel in purpose-driven capitalism.
Rebecca is a best-selling author and the teacher of "Reimagining Capitalism," one of the most successful MBA courses at Harvard University.
In this free online webinar, Rebecca will explain how a company's commitment to solving "big problems" can unlock endless enthusiasm among employees while driving significant innovation through creative thinking.
Our Recommended Source for New Ideas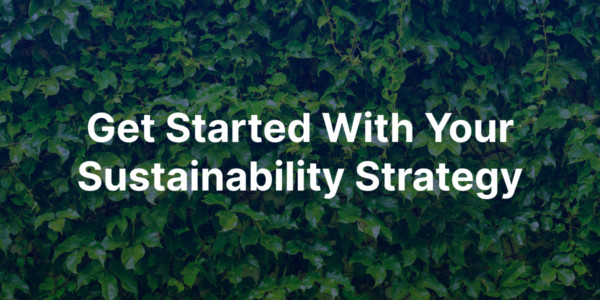 Has your company been lacking behind in creating a tangible sustainability strategy? If so, now is the time to get your sustainability actions in order – and don't worry, we're here to help.
Together with Johanna Catani from SDG Monitor, we comprised a Sustainability Strategy Checklist to help you get started.
The Checklist contains the steps you need to take and factors you should consider when creating your sustainability strategy.
Download the Sustainability Checklist Here
Stop and Think
"Purpose should be at the heart of what you're doing, not some layer that you attach on top of it." Rutger Bregman