21Mar2023
Leader's Digest | March
In this Leader's Digest newsletter, we dive into the latest leadership insight, such as how leaders could leverage AI to gain a competitive advantage. We also have some great content picks, such as an interview with Patrick Lencioni and an article on what counts as good-quality rest. 
Top Content Picks
💡 We reached out to our Nordic Business Forum 2023 speaker Patrick Lencioni to ask for his views on leadership, change, and leading change. You can read the full interview now on our blog. Read time: 5 min
💤 How good are you at rest? We all know it's important to recharge, but many of us are not very good at it. Read the Nordic Business Report's latest article to find out what counts as good quality rest – hint, it's not going on a vacation. Read time: 7 min
✨ For inspiring speeches and uplifting insight on leadership, innovation, and sustainability, head to our YouTube channel to check out the recordings from our Speaker Contest semifinals speeches. Watch time: 12 min
Our Recommended Source for New Ideas
— Leveraging AI in Leadership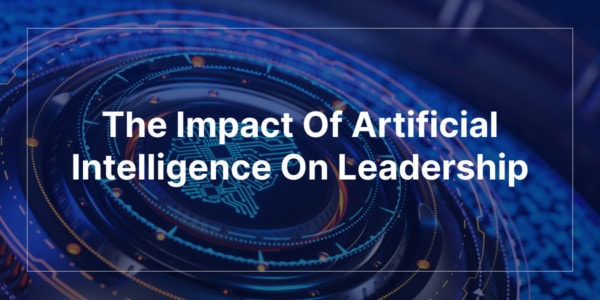 As AI evolves and becomes more and more common, its impact on our daily lives increases. Many experts believe AI will be transformative to our whole society, just as the internet was when it became popularized. Organizations that stay ahead of the curve and leverage AI are likely to gain a competitive advantage over their competitors.
But how do you leverage AI, especially in leadership? The easy answer is you delegate your low-level tasks to AI to save up time and energy for the higher-level tasks. But you could also leverage AI in decision-making.
The recent Forbes article "The Impact Of Artificial Intelligence On Leadership" discusses the benefits of AI-informed leadership and the main factors to consider when implementing AI in decision-making. Read the full article to find out more.
Stop and Think
"The leader of the team has to go first. If the leader of a team can't go first and be vulnerable, then he or she can't ask anyone else to be vulnerable."

Patrick Lencioni
PS. In case you missed it, we are hosting a free webinar tomorrow on Wednesday the 22nd of March with Patrick Lencioni. The topic of the webinar will be The 3 Secrets to Becoming The Ideal Team Player. You can sign up here.