11Jan2023
How to Build High-Performing Teams? – Patrick Lencioni Executive Summary
Patrick Lencioni is a global pioneer of the organizational health movement. For the last 25 years, he has provided organizations with ideas that improve teamwork, clarity, and employee engagement. As a treat to celebrate the beginning of 2023, we offer you a completely free Executive Summary covering his work!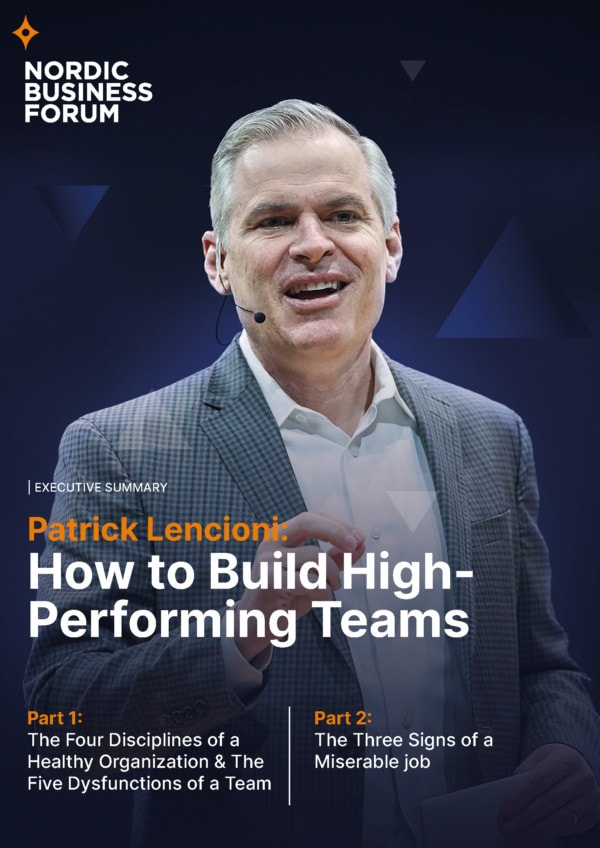 This Executive Summary will introduce you to Lencioni's most well-known topics and help you start the year with some great ideas. From the Four Disciplines of a Healthy Organization to the Five Dysfunctions of a Team, you'll learn practical techniques for fostering collaboration, communication, and commitment within your organization.
We also cover the Three Signs of a Miserable Job, helping you identify and address sources of discontent within your organization. Whether you're a business leader, HR professional, or simply looking to improve your own work environment, this executive summary is a must-read.
Download the Executive Summary and kickstart your year by focusing on the health of your organization and bringing your team to the next level!
Download the Executive Summary
"Conflict without trust is just politics, but conflict with trust is the pursuit of truth or the best possible answer." – Patrick Lencioni